Due to a combination of the Queen's Birthday holiday, the annual life-swamp that is Rialto Channel 48HOURS, illness and a trip to Auckland for ONFILM magazine, there was no written review this week. As you might have noticed. This will have to do for the time being and normal service will be resumed on Monday.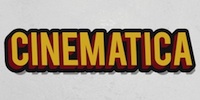 [iframe style="border:none" src="http://html5-player.libsyn.com/embed/episode/id/2349318/height/100/width/280/thumbnail/yes/theme/standard" height="100" width="280" scrolling="no"]
Baz Luhrman's The Great Gatsby; our verdict on Shopping; Bekas is about two cute kids from Kurdistan and Fast & Furious 6 is about a bunch of blue collar car nuts catching a super-criminal on the world's longest runway.