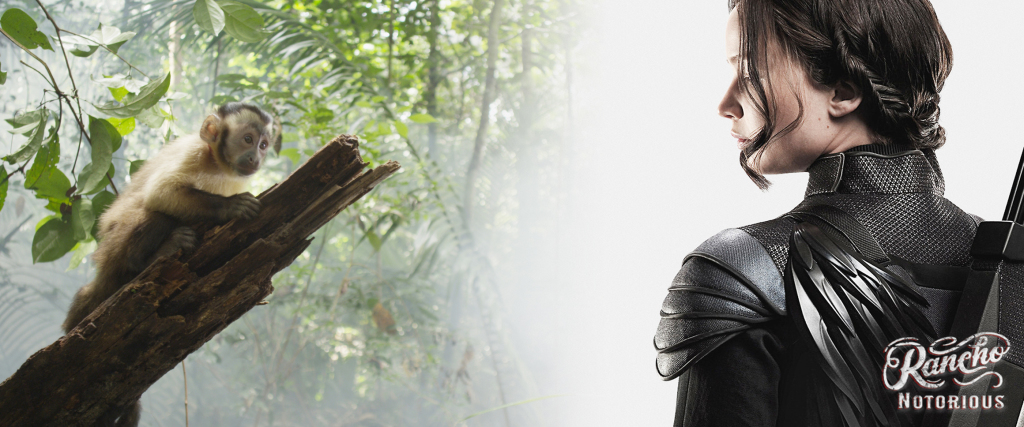 This week's reviews: Jake Gyllenhaal is a psychopathic news cameraman in Dan Gilroy's Nightcrawler, Jennifer Lawrence is a freedom fighter with some issues in The Hunger Games: Mockingjay Part One and a tame capuchin monkey gets lost in the jungle in Amazonia 3D.
Special guest Mike Dickison joins us to discuss the thorny subject of science in the movies — films that get it wrong, and some that get it right.
Plus, important Benedict Cumberbatch news and the weekly obligatory mentions of 50 Shades of Grey and Game of Thrones.
[iframe style="border:none" src="http://html5-player.libsyn.com/embed/episode/id/3206784/height/300/width/300/thumbnail/yes/theme/standard" height="300" width="300" scrolling="no" allowfullscreen webkitallowfullscreen mozallowfullscreen oallowfullscreen msallowfullscreen]
Right-click to download this episode!
Show Notes!
Benedict Cumberbatch can't pronounce "penguins":
Werner Herzog narrates the new Madagascar movie:
Fantastic Mr. Foxcatcher:
Jurassic World trailer:
Madman Entertainment's special Ghibli Limited Edition packs (just in time for Christmas).