What I did on my holidays by Dan Slevin (aged 38 and a half).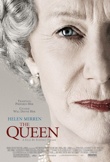 After a few days off between Christmas and New Year I launched back in to the swing of cinema things with a "Disfunctional Royal Family" double-feature of The Queen (Stephen Frears) and Marie Antoinette (Sofia Coppola) at the Penthouse. Helen Mirren is wonderful in an endlessly fascinating tale of an institution realising that it that may have outstayed it's welcome, while Kirsten Dunst radiates beauty (despite those wonky teeth) as the last queen of France. The problem with Marie Antoinette is that the protagonist doesn't do any actual protagonising which means that we get a lot of beautiful tableaux but very little drama.
The following night was "Hollywood Blockbuster" double-feature at the Empire: Night at The Museum (Shawn Levy), a predictable CGI romp with Ben Stiller and preposterous time-travel thriller Déjà Vu (Tony Scott) starring a relaxed Denzel Washington. Museum is set in the New York American Museum of Natural History and it does give one a new respect for the arts of taxidermy, the realistic walking and talking Mickey Rooney was very impressive. Déjà Vu turns out to be very entertaining and the twists and turns get quite absorbing — a pleasant surprise.
Ed Harris turns in a bravura performance as Ludwig Van Beethoven in Copying Beethoven (Agnieszka Holland) along with an almost impossibly beautiful Diane Kruger who plays the young composition student helping him complete his final masterpieces. The music is sensational. Late in 2006, the gifted Argentine director Fabián Bielinsky (Nine Queens) passed away leaving us The Aura as his valediction. Starring the redoubtable Ricardo Darin as an epileptic taxidermist, The Aura is moody and evocative but wasn't quite enough to keep this reviewer awake on a wet Wednesday afternoon. If life wasn't so short I'd give it another crack as I'm sure there was something going on underneath but it was soooo sloooow.
The five year old I took to Happy Feet (George Miller) was still singing songs from the film that night so very much mission accomplished on that front. It's a hugely entertaining collection of set-pieces which kind of fall apart when the necessities of plot intervene and it turns uncomfortably dark, very quickly. Miller has had an interesting career: starting out as a medical doctor he then made the Mad Max films, kick-started the CGI talking animals trend with Babe and now tap-dancing penguins. Talking of talking animals, Charlotte's Web (Gary Winick) managed to squeeze an unwilling tear out of me despite the feeling of manipulation throughout.
On a more grown-up level (though not by much) The Valet (Francis Veber) didn't pull up any trees and in fact ended so suddenly I thought there was a reel missing. The most appealing character in the flick, Alice Taglioni as the super-model, gets no closure to her story. She's left alone in her apartment crying. What's that about? The Prestige (Christopher Nolan) was always going to appeal to me due it's subject matter and the presence of perfect distraction Scarlett Johansson and it delivered. The film is about stage magic and uses stage magic principles to tell it's very twisty story – though some might say it has one twist too many.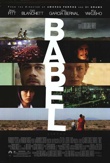 Babel (Alejandro González Iñárritu) is one of the best films of this or any year, a serious, meditative snapshot of our world thorough a stranger's eyes. Four stories are told in parallel, three immediately linked and the connections with the fourth gently revealed by the end. It has a kind of science-fiction feel about it as we see four very different world cultures presented as if they could be other planets, alien territory yet eerily familiar. If I had stumbled across Four Last Songs (Francesca Joseph) on television where it belongs I would have changed channels after about five minutes, so I did the cinema equivalent instead and went looking for some sunshine.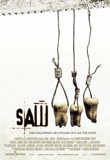 Lastly, I had the mixed pleasure of a "Sadistic Violence" double-feature at Readings: Saw III (Darren Lynn Bousman) and Apocalypto (Mel Gibson). Crikey. What possesses a screenwriter or director to sit in front of a virgin white piece of paper and then use it to dream up ways of dismembering people? Funnily enough, Saw III is the more respectable piece of work as it doesn't try and pretend to be anything more than it is, while Apocalypto is the usual Hollywood rubbish dressed up in National Geographic clothing. Gibson is a dangerous extremist (not just in purely cinematic terms) and the foul politics of Apocalypto are not made up for by the boisterous filmmaking.
Not seen before deadline: Heart of The Game (Ward Serrill); Open Season (Roger Allers, Jill Culton, Anthony Stacchi).
Currently playing in iTunes: Funny How Time Slips Away from the album "VH1 Storytellers" by Johnny Cash & Willie Nelson
UPDATE: Evidently there is no Capital Times this week so it looks like this opus will remain online only. You lucky, lucky people… Six more films are released this week and the world continues to turn relentlessly onwards.
UPDATE: Printed in the Capital Times, Wellington, Wednesday January 24, 2007.