So, after trawling through the many thousands of words written about cinema in these pages this year, I suppose you want me to come to some conclusions? Do some "summing up"? Help guide you through the great video store of life? Well, alright then. Here goes.
We don't do Top Ten lists here at the Capital Times — they are reductive, facile and, frankly, you have to leave too many titles out. I have taken to dividing my year's viewing up into categories: keepers are films I want to have in my home and watch whenever the mood takes me; renters are the films that I could happily watch again; then there are the films that I enjoyed but am in no hurry to repeat, the films I might have misjudged first time around, the films I can't get out of my head (for better or worse), the films I am supposed to love but you know, meh, and most important of all — the films you should avoid as if your very life depends upon it.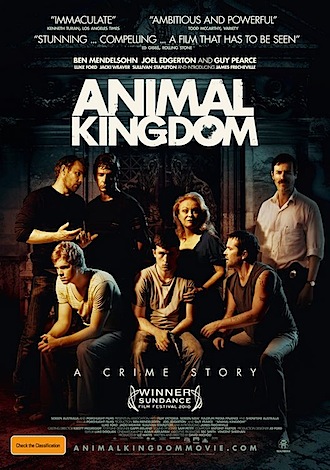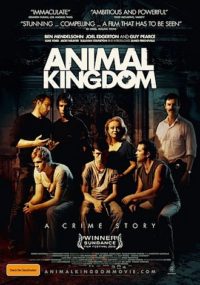 First, the keepers: a surprise for some will be Fantastic Mr. Fox which was released after my 2009 Year in Review was submitted and the only film in the list that I already own. Animal Kingdom was the film I most recommended this year — a stunning, tense piece of work that gripped me totally.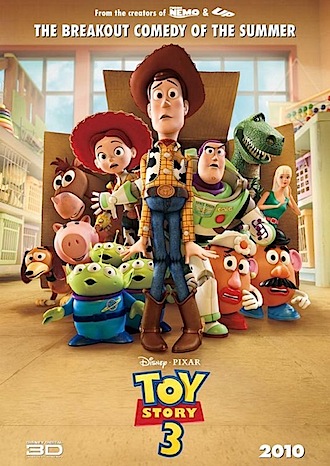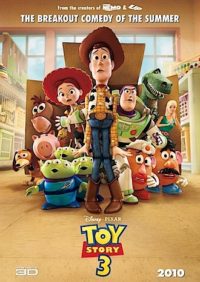 Taika Waititi's Boy has a lot more going on than just cheeky comedy and I look forward to revisiting it often. And Toy Story 3 completed the best family entertainment franchise in such a perfect, moving, thrilling way. It was Pixar's finest achievement to date and yes, readers, I cried.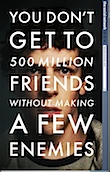 In another year containing over 400 films it's not surprising that very few have cropped up more than once but the Fincher/Sorkin virtuoso piece The Social Network is one of them. The Academy Award shortlisted Kiwi documentary This Way of Life is another although it fared less well second time around.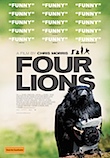 I'm looking forward to settling down in front of the desperately funny Four Lions once again soon but I'm not sure whether it will work quite as well away from scandalised audiences. Winter's Bone still haunts me and can certainly handle another look as can Audiard's crime and punishment masterpiece Un prophète.
Scorsese's Shutter Island will be a completely different film next time, viewed with the knowledge of the final twist. I'm looking forward to that.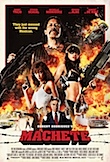 I need another look at Machete, if only to decide whether it belongs in the keeper category, I enjoyed it that much. I'd like to see the languid and thoughtful alien invasion movie Monsters again as well as Anthony LaPaglia's raw and vulnerable performance as hard-boiled journalist Roger East in Balibo. There was so much wonderful stuff to look at in Frederick Wiseman's ballet documentary La Danse that I'm sure I missed lots — another viewing might remedy that. And I'm keen to find out whether Florian Habicht's fascinating, elliptical portrait of the Far North, Land of the Long White Cloud, is as rewarding as it was the first time.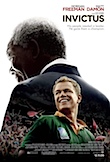 Films I don't need to see again but that you should see at least once include Precious (for some simply astonishing acting), Invictus (to honour the great hero of our time, Nelson Mandela), Green Zone (because it was a fine action movie with a brain), Piranha 3D (but only in 3D) and The Last Station (because you'll see Helen Mirren and Christopher Plummer at the peak of their powers and you'll learn something too).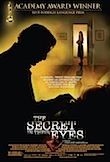 Easily forgotten films from this year that deserve your attention: Argentine Academy Award winner The Secret in Their Eyes, Carlos Saura's love letter to great opera I, Don Giovanni and the best showbiz documentary of the year Joan Rivers: a Piece of Work.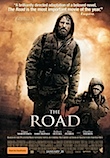 Films I don't want to see again because it will be too damn hard include Viggo Mortensen in The Road (which has troubled me ever since I saw him and it back in March) and Lars von Trier's Antichrist — a monumental achievement with the emphasis on the mental.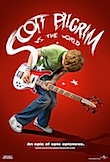 There were a few films that the rest of the world kept telling me I had to like but I just couldn't. Some were alright but not life-changing, like Oscar-winner The Hurt Locker, Exit Through the Gift Shop or Scott Pilgrim vs. The World. Others I had a much bigger problem with: Inception (which I described as "cinematic sudoku"), Crazy Heart (apart from Jeff Bridges' performance) and I Am Love which I didn't get — at all.
And there was one where no amount of hype was even going to get me in the cinema: The Human Centipede seemed to me to only serve as evidence that we are all going to Hell in a handbasket with cup holders.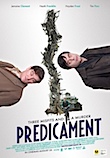 Films to avoid being in the same room as (if your flatmate brings any of these home then head straight to the pub): Skyline, Paranormal Activity 2, Will Ferrell in The Other Guys, Kristin Scott Thomas in Leaving, anything with Gerard Butler in it but particularly Bounty Hunter, Did You Hear About the Morgans?, Mel Gibson's completely misguided remake of Edge of Darkness, Predicament (the worst Kiwi film in many a year), Meryl Streep in It's Complicated, malevolent twisted torture flick The Collector, French sex "comedy" Please, Please Me! and Tom Cruise's colossal mistake Knight and Day.
But the king of all the turkeys, and arguably the worst film of the century so far, Sex and the City 2. If your flatmate brings that home, pack your bags and move out.
Printed in Wellington's Capital Times on Wednesday 5 January, 2011.