So, after trawl­ing through the many thou­sands of words writ­ten about cinema in these pages this year, I sup­pose you want me to come to some con­clu­sions? Do some "sum­ming up"? Help guide you through the great video store of life? Well, alright then. Here goes.
We don't do Top Ten lists here at the Capital Times – they are reduct­ive, facile and, frankly, you have to leave too many titles out. I have taken to divid­ing my year's view­ing up into cat­egor­ies: keep­ers are films I want to have in my home and watch whenev­er the mood takes me; renters are the films that I could hap­pily watch again; then there are the films that I enjoyed but am in no hurry to repeat, the films I might have mis­judged first time around, the films I can't get out of my head (for bet­ter or worse), the films I am sup­posed to love but you know, meh, and most import­ant of all – the films you should avoid as if your very life depends upon it.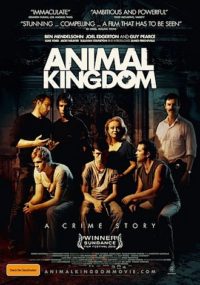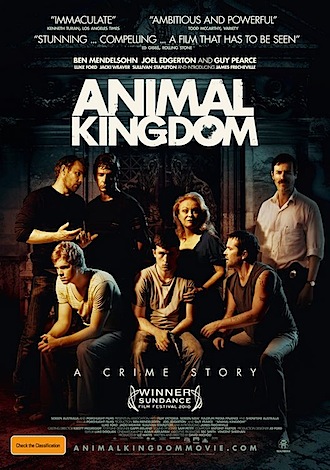 First, the keep­ers: a sur­prise for some will be Fantastic Mr. Fox which was released after my 2009 Year in Review was sub­mit­ted and the only film in the list that I already own. Animal Kingdom was the film I most recom­men­ded this year – a stun­ning, tense piece of work that gripped me totally.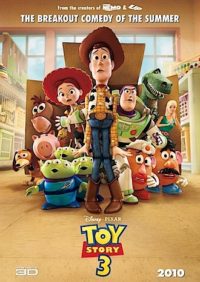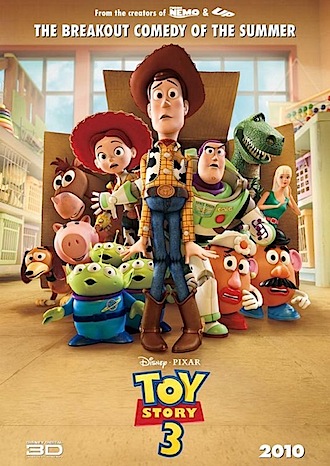 Taika Waititi's Boy has a lot more going on than just cheeky com­edy and I look for­ward to revis­it­ing it often. And Toy Story 3 com­pleted the best fam­ily enter­tain­ment fran­chise in such a per­fect, mov­ing, thrill­ing way. It was Pixar's finest achieve­ment to date and yes, read­ers, I cried.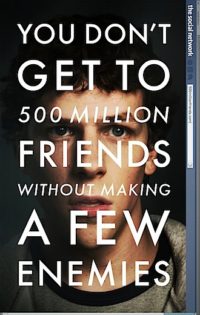 In anoth­er year con­tain­ing over 400 films it's not sur­pris­ing that very few have cropped up more than once but the Fincher/Sorkin vir­tu­oso piece The Social Network is one of them. The Academy Award short­l­is­ted Kiwi doc­u­ment­ary This Way of Life is anoth­er although it fared less well second time around.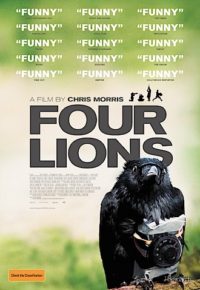 I'm look­ing for­ward to set­tling down in front of the des­per­ately funny Four Lions once again soon but I'm not sure wheth­er it will work quite as well away from scan­dal­ised audi­ences. Winter's Bone still haunts me and can cer­tainly handle anoth­er look as can Audiard's crime and pun­ish­ment mas­ter­piece Un prophète.
Scorsese's Shutter Island will be a com­pletely dif­fer­ent film next time, viewed with the know­ledge of the final twist. I'm look­ing for­ward to that.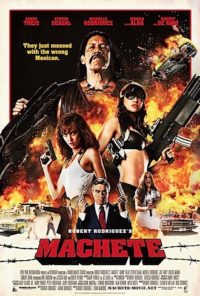 I need anoth­er look at Machete, if only to decide wheth­er it belongs in the keep­er cat­egory, I enjoyed it that much. I'd like to see the lan­guid and thought­ful ali­en inva­sion movie Monsters again as well as Anthony LaPaglia's raw and vul­ner­able per­form­ance as hard-boiled journ­al­ist Roger East in Balibo. There was so much won­der­ful stuff to look at in Frederick Wiseman's bal­let doc­u­ment­ary La Danse that I'm sure I missed lots – anoth­er view­ing might rem­edy that. And I'm keen to find out wheth­er Florian Habicht's fas­cin­at­ing, ellipt­ic­al por­trait of the Far North, Land of the Long White Cloud, is as reward­ing as it was the first time.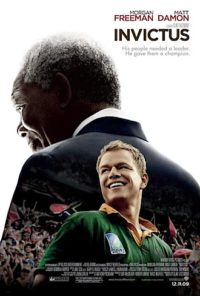 Films I don't need to see again but that you should see at least once include Precious (for some simply aston­ish­ing act­ing), Invictus (to hon­our the great hero of our time, Nelson Mandela), Green Zone (because it was a fine action movie with a brain), Piranha 3D (but only in 3D) and The Last Station (because you'll see Helen Mirren and Christopher Plummer at the peak of their powers and you'll learn some­thing too).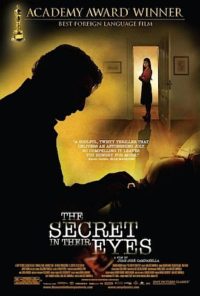 Easily for­got­ten films from this year that deserve your atten­tion: Argentine Academy Award win­ner The Secret in Their Eyes, Carlos Saura's love let­ter to great opera I, Don Giovanni and the best show­biz doc­u­ment­ary of the year Joan Rivers: a Piece of Work.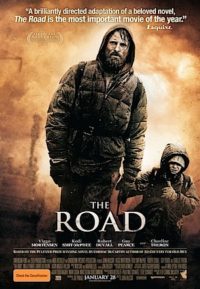 Films I don't want to see again because it will be too damn hard include Viggo Mortensen in The Road (which has troubled me ever since I saw him and it back in March) and Lars von Trier's Antichrist – a monu­ment­al achieve­ment with the emphas­is on the mental.
There were a few films that the rest of the world kept telling me I had to like but I just couldn't. Some were alright but not life-changing, like Oscar-winner The Hurt Locker, Exit Through the Gift Shop or Scott Pilgrim vs. The World. Others I had a much big­ger prob­lem with: Inception (which I described as "cine­mat­ic sudoku"), Crazy Heart (apart from Jeff Bridges' per­form­ance) and I Am Love which I didn't get – at all.
And there was one where no amount of hype was even going to get me in the cinema: The Human Centipede seemed to me to only serve as evid­ence that we are all going to Hell in a hand­bas­ket with cup holders.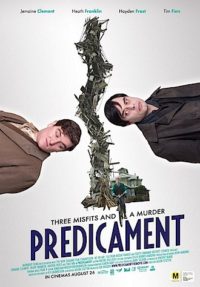 Films to avoid being in the same room as (if your flat­mate brings any of these home then head straight to the pub): Skyline, Paranormal Activity 2, Will Ferrell in The Other Guys, Kristin Scott Thomas in Leaving, any­thing with Gerard Butler in it but par­tic­u­larly Bounty Hunter, Did You Hear About the Morgans?, Mel Gibson's com­pletely mis­guided remake of Edge of Darkness, Predicament (the worst Kiwi film in many a year), Meryl Streep in It's Complicated, malevol­ent twis­ted tor­ture flick The Collector, French sex "com­edy" Please, Please Me! and Tom Cruise's colossal mis­take Knight and Day.
But the king of all the tur­keys, and argu­ably the worst film of the cen­tury so far, Sex and the City 2. If your flat­mate brings that home, pack your bags and move out.
Printed in Wellington's Capital Times on Wednesday 5 January, 2011.