I've been watch­ing reac­tions to oth­er people's "Best of 2011" with interest. It's fas­cin­at­ing to see online com­ment­ors insist that films they have seen are so much bet­ter than films that they haven't. Even though I do, in fact, watch everything I'm not going to pre­tend that this list is defin­it­ive – except to say that it gets a lot closer than most…
I also don't believe in the arbit­rar­i­ness of "Top Tens". I have my own entirely arbit­rary scale: Keepers, Renters and Respecters.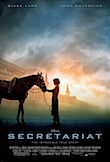 Keepers are the films that I loved so much I want to own them – films that make me feel bet­ter just hav­ing them in the house. The first film I adored this year was slushy Disney horse racing story Secretariat. It should have been everything I hate – manip­u­lat­ive, worthy, a faith-based sub­text – and yet I cried like a baby – expert button-pushing from dir­ect­or Randall Wallace. Rise of the Planet of the Apes was my favour­ite block­buster. Superb dir­ec­tion by Rupert Wyatt over­came the flaws (ahem, James Franco, ahem) and it care­fully walked the tightrope of both respect for its pre­de­cessors and kick­ing off some­thing new.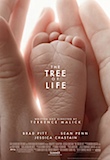 Terrence Malick's The Tree of Life is my favour­ite film of the year by a long stretch. A second view­ing allowed me to stop think­ing about it and just feel it, mean­ing that I got closer than ever before to the soul of a film artist. Profound in the way that only the greatest works of art are. Tusi Tamasese announced him­self with one of the most mature and con­sidered debuts I've ever seen – The Orator placed us deeply inside a cul­ture in a way that was both respect­ful and chal­len­ging of it. That film's jour­ney hasn't fin­ished yet.
Nicolas Winding Refn's Drive was a teddy bear's pic­nic com­pared to the viol­ence and aggres­sion of earli­er films like Bronson and Pusher but was all the bet­ter for it. Drive is the product of anoth­er con­fid­ent dir­ect­or find­ing new ways to tell stor­ies on screen and it was only the fact that its over­whelm­ing cool­ness over­powered its heart that have it down my list rather than at the top.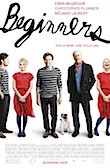 Beginners was all heart. Christopher Plummer as Ewan McGregor's wid­owed fath­er comes out as gay after sixty years in the closet. Brilliantly achieved on all levels. Finally among the keep­ers, Arthur Christmas is going to get trot­ted out every Christmas night at my house from now on. A new tra­di­tion is born. Ho ho ho.
Films that I won't mind see­ing again – of the over 400 that crossed my path again this year – include True Grit (the first non-Keeper Coen Bros film in a while), the heart­break­ing Never Let Me Go which nev­er really found an audi­ence, the oth­er great Ryan Gosling per­form­ance of the year in Blue Valentine and Mike Leigh's ode to domest­ic har­mony Another Year.

2010 Cannes win­ner Of Gods and Men took a long time to arrive in Wellington but was worth the wait. Two docos about motor­s­port had me on the edge of my seat – Senna was great storytelling but TT3D made my heart beat faster than any­thing else I saw this year. Wenders' Pina and Herzog's Cave of Forgotten Dreams were two films made by vet­er­ans that were both full of life.
Gerard Smyth's When a City Falls is still in cinemas and every New Zealander should see it. There is no big­ger issue facing this coun­try and only a few of us are actu­ally facing it. Finally in the Renters sec­tion, Puss In Boots, just because it was so. much. fun.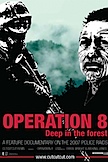 As a side­bar, if the three hour long TV ver­sion of The Trip had been released in cinemas it would be a Keeper. The trimmed ver­sion was fun but a little more dis­pos­able. The glob­al fin­an­cial crisis doc­u­ment­ary Inside Job and the blatantly par­tis­an Operation 8 were both great doc­u­ment­ar­ies that had abso­lutely no effect on the issues they addressed. Which seems to be the way of things these days.
In pre­vi­ous ver­sions of these columns I've ignored Festival-only titles because it seemed unfair to pro­mote films that are hard to see. I'm going to ignore that advice to myself this year because so many great films don't look like they are com­ing back, and because this year's International Festival was the best I've exper­i­enced in over 25 years.
There are rumours that The Dardennes' The Kid with a Bike and bril­liant Iranian film A Separation might come back next year but the mar­ket is in such a state of flux who really knows. Le quat­tro volte was art­house bril­liance, a vir­tu­ally word­less doco about four sea­sons in an Italian vil­lage. Elena was delib­er­ately infuri­at­ing – a dev­ast­at­ing por­trait of mod­ern Russia's val­ues (or lack of them). Meek's Cutoff was a Western for the ages – it looked and felt like a an instant classic.
Miranda July's The Future was tan­tal­ising – anoth­er film using fantasy ideas as a way to explore the emo­tion­al lives of char­ac­ters. Aussie seri­al killer thrill­er Snowtown was as bru­tal as any­thing I saw this year and Take Shelter pro­voked plenty of debate. I enjoyed Tiny Furniture but then found myself not so sure – but I really want to see what Lena Dunham does next, so that's something.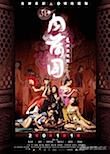 Finally, what to avoid at the video shop: was it a worse year than ever for really ter­rible films? I think so. Wild Target; Big Mommas: Like Father, Like Son ; kiwi Curry Munchers; Hall Pass; Red Riding Hood; Adam Sandler's Just Go With It; Your Highness; Bad Teacher; Larry Crowne; What's Your Number?; The Inbetweeners Movie and Happy Ever Afters – that's an awful lot of rub­bish – but the worst thing I was forced to endure this year was 3D Sex and Zen. A hate­ful exper­i­ence. Happy New Year!