I've been watching reactions to other people's "Best of 2011" with interest. It's fascinating to see online commentors insist that films they have seen are so much better than films that they haven't. Even though I do, in fact, watch everything I'm not going to pretend that this list is definitive — except to say that it gets a lot closer than most…
I also don't believe in the arbitrariness of "Top Tens". I have my own entirely arbitrary scale: Keepers, Renters and Respecters.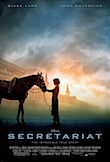 Keepers are the films that I loved so much I want to own them — films that make me feel better just having them in the house. The first film I adored this year was slushy Disney horse racing story Secretariat. It should have been everything I hate — manipulative, worthy, a faith-based subtext — and yet I cried like a baby — expert button-pushing from director Randall Wallace. Rise of the Planet of the Apes was my favourite blockbuster. Superb direction by Rupert Wyatt overcame the flaws (ahem, James Franco, ahem) and it carefully walked the tightrope of both respect for its predecessors and kicking off something new.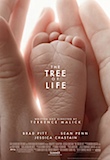 Terrence Malick's The Tree of Life is my favourite film of the year by a long stretch. A second viewing allowed me to stop thinking about it and just feel it, meaning that I got closer than ever before to the soul of a film artist. Profound in the way that only the greatest works of art are. Tusi Tamasese announced himself with one of the most mature and considered debuts I've ever seen — The Orator placed us deeply inside a culture in a way that was both respectful and challenging of it. That film's journey hasn't finished yet.
Nicolas Winding Refn's Drive was a teddy bear's picnic compared to the violence and aggression of earlier films like Bronson and Pusher but was all the better for it. Drive is the product of another confident director finding new ways to tell stories on screen and it was only the fact that its overwhelming coolness overpowered its heart that have it down my list rather than at the top.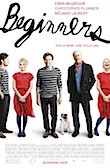 Beginners was all heart. Christopher Plummer as Ewan McGregor's widowed father comes out as gay after sixty years in the closet. Brilliantly achieved on all levels. Finally among the keepers, Arthur Christmas is going to get trotted out every Christmas night at my house from now on. A new tradition is born. Ho ho ho.
Films that I won't mind seeing again — of the over 400 that crossed my path again this year — include True Grit (the first non-Keeper Coen Bros film in a while), the heartbreaking Never Let Me Go which never really found an audience, the other great Ryan Gosling performance of the year in Blue Valentine and Mike Leigh's ode to domestic harmony Another Year.

2010 Cannes winner Of Gods and Men took a long time to arrive in Wellington but was worth the wait. Two docos about motorsport had me on the edge of my seat — Senna was great storytelling but TT3D made my heart beat faster than anything else I saw this year. Wenders' Pina and Herzog's Cave of Forgotten Dreams were two films made by veterans that were both full of life.
Gerard Smyth's When a City Falls is still in cinemas and every New Zealander should see it. There is no bigger issue facing this country and only a few of us are actually facing it. Finally in the Renters section, Puss In Boots, just because it was so. much. fun.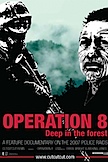 As a sidebar, if the three hour long TV version of The Trip had been released in cinemas it would be a Keeper. The trimmed version was fun but a little more disposable. The global financial crisis documentary Inside Job and the blatantly partisan Operation 8 were both great documentaries that had absolutely no effect on the issues they addressed. Which seems to be the way of things these days.
In previous versions of these columns I've ignored Festival-only titles because it seemed unfair to promote films that are hard to see. I'm going to ignore that advice to myself this year because so many great films don't look like they are coming back, and because this year's International Festival was the best I've experienced in over 25 years.
There are rumours that The Dardennes' The Kid with a Bike and brilliant Iranian film A Separation might come back next year but the market is in such a state of flux who really knows. Le quattro volte was arthouse brilliance, a virtually wordless doco about four seasons in an Italian village. Elena was deliberately infuriating — a devastating portrait of modern Russia's values (or lack of them). Meek's Cutoff was a Western for the ages — it looked and felt like a an instant classic.
Miranda July's The Future was tantalising — another film using fantasy ideas as a way to explore the emotional lives of characters. Aussie serial killer thriller Snowtown was as brutal as anything I saw this year and Take Shelter provoked plenty of debate. I enjoyed Tiny Furniture but then found myself not so sure — but I really want to see what Lena Dunham does next, so that's something.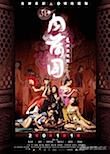 Finally, what to avoid at the video shop: was it a worse year than ever for really terrible films? I think so. Wild Target; Big Mommas: Like Father, Like Son ; kiwi Curry Munchers; Hall Pass; Red Riding Hood; Adam Sandler's Just Go With It; Your Highness; Bad Teacher; Larry Crowne; What's Your Number?; The Inbetweeners Movie and Happy Ever Afters — that's an awful lot of rubbish — but the worst thing I was forced to endure this year was 3D Sex and Zen. A hateful experience. Happy New Year!