Compelled once again by Christmas deadlines to sum up the year in cinema, I have been thinking a lot about how some movies stay with you and some don't, how some movies have got average reviews from me this year but have grown in my affections, and how there are some films you want to see again and some you're not so bothered about — even when you admire them.
So I'm going to divide my year up in to the following categories: Keepers are films I want to own and live with. Films I can expect to watch once a year — or force upon guests when I discover they haven't already been seen. Repeats are films I wouldn't mind seeing again — renting or borrowing or stumbling across on tv. Enjoyed are films I enjoyed (obviously) and respected but am in no hurry to watch again.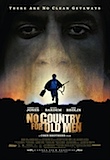 The "keepers" won't come as any great surprise: The Coen's No Country for Old Men and PT Anderson's There Will Be Blood were both stone-cold American masterpieces. NCFOM just about shades it as film of the year but only because I haven't yet watched TWBB a second time. Vincent Ward's Rain of the Children was the best New Zealand film for a very long time, an emotional epic. Apollo doco In the Shadow of the Moon moved and inspired me and I want to give it a chance to continue to do so by keeping it in my house. Finally, two supremely satisfying music films: I could listen to Todd Haynes' Dylan biopic I'm Not There. again and again, and watching it was was much funnier than I expected. Not minding the music of U2, I didn't have a big hump to get over watching their 3D concert movie, but what a blast it was! Immersive and involving, it was the first truly great digital 3D experience. For the time being you can't recreate the 3D experience at home so I hold out for a giant cinema screen of my own to watch it on.
Next layer down are the films I wouldn't mind watching again, either because I suspect there are hidden pleasures to be revealed or because a second viewing will confirm or deny suspected greatness. Gritty Romanian masterpiece 4 Months, 3 Weeks and 2 Days has stayed with me since I saw it in March. Be Kind Rewind was rich enough (and good-hearted enough) to deserve another look. Martin McDonagh's bizarre hitman fantasy In Bruges rocked along at such a decent clip I need to see it again to make sure I didn't miss any of it's eccentric pleasures. I liked and respected the Coen's other 2008 entry Burn After Reading more than every other critic so a second viewing would be useful, if only to confirm that I appreciated it better than everyone else did… Or not.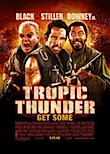 If I could just clip the Robert Downey Jr. bits from Tropic Thunder it would be a keeper, instead I look forward to seeing it again over Christmas. The same goes for the entire first act of WALL•E which I could watch over and over again. Sadly the film lost some of that magic when it got in to space (though it remains a stunning achievement all the same).
Into the "Enjoy" category: Of the documentaries released to cinemas this year, three stood out. The affectionate portrait of Auckland theatre-maker Warwick Broadhead, Rubbings From a Live Man, was moving and its strangeness was perfectly appropriate. Up the Yangtze showed us a China we couldn't see via the Olympics juggernaut and Young at Heart is still playing and shouldn't be missed.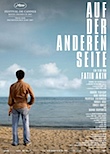 I made plenty of successful visits to the arthouse this year. The Diving Bell and the Butterfly was awesome; The Edge of Heaven quietly enthralling; Irina Palm was surprising. My review says I liked After the Wedding but I hardly remember a thing about it. Also getting the arthouse tick from me: The Counterfeiters, The Band's Visit, the delightful hymn to tolerance Grow Your Own and the glossy romance The Painted Veil.
Worthy indies that gave me faith in the future of US cinema included Ben Affleck's Boston-thriller Gone Baby Gone; Ryan Gosling in love with a sex toy (Lars and the Real Girl); twee little Juno; nasty (in a good way) Choke; heartwarming The Visitor and Frozen River (which was the best of the lot).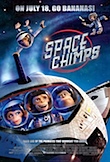 Mainstream Hollywood wasn't a complete waste of space this year (although the ghastly cynical rom-coms 27 Dresses and Made of Honour would have you believe otherwise). Ghost Town was the best romantic comedy of the year; The Dark Knight and Iron Man were entertaining enough; I got carried away by Mamma Mia and the showstopping performance by Meryl Streep; Taken was energetic Euro-pulp; Horton Hears a Who! and Madagascar 2 held up the kid-friendly end of the deal (plus a shout-out for the under-appreciated Space Chimps) and, of course, Babylon A.D. (just kidding, but I did enjoy it's campy insanity).
Printed in Wellington's Capital Times on Wednesday 31 December, 2008.
Note that I deliberately avoid choosing Festival-only films as directing people towards films they can't easily see is just cruel.