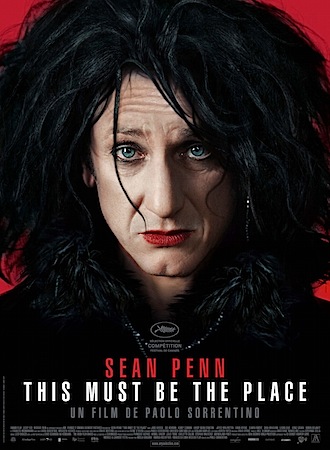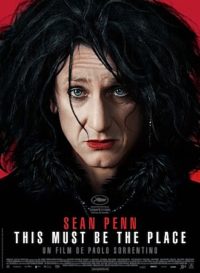 As usu­al, the vagar­ies of hol­i­day dead­lines mean that, just as you are arriv­ing back at work to glee­fully greet the New Year, here I am to tell you all about 2012. The best way to use this page is to clip it out, fold it up and put it in your pock­et ready for your next vis­it to the video shop – that way you won't go wrong with your rent­ing. Trust me – I'm a professional.
But this year I have a prob­lem. Usually I man­age to restrict my annu­al picks to films that were com­mer­cially released to cinemas. I've always felt that it wasn't fair to men­tion films that only screened in fest­ivals – it's frus­trat­ing to be told about films that aren't easy to see and it makes it dif­fi­cult for you to join in and share the love. This year, though, if I take out the festival-only films the great­ness is hard to spot among the only "good".
As usu­al, I have eschewed a top ten in favour of my pat­en­ted cat­egor­ies: Keepers, Watch Again, Mentioned in Dispatches and Shun At All Costs. In 2012, only two of my nine Keepers (films I wish to have close to me forever) made it into com­mer­cial cinemas and one of them isn't even really a film.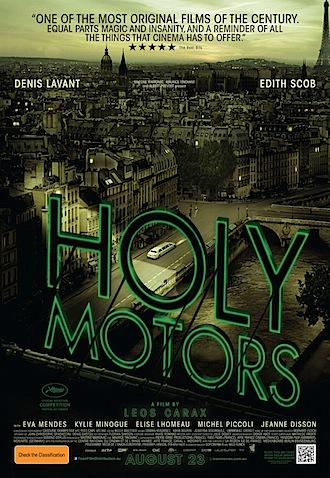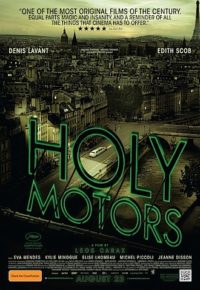 It seems to me that 2012 was the year that the New Zealand Film Festival became essen­tial once again. Six of my top nine only screened there and – at time of writ­ing – there's no sign that they'll return. Risk-averse dis­trib­ut­ors have been very care­ful this year and don't look to be in the mood for a punt. Michael Haneke's Amour was a dev­ast­at­ing por­trait of love and dis­in­teg­ra­tion, clin­ic­ally put togeth­er – as always – yet unspeak­ably power­ful. Holy Motors by nut­bar Leos Carax – star­ring the phe­nom­en­ally gif­ted Denis Lavant as elev­en dif­fer­ent char­ac­ters – was demen­ted. There are as many inter­pret­a­tions of this film as there are audi­ence mem­bers but I like mine.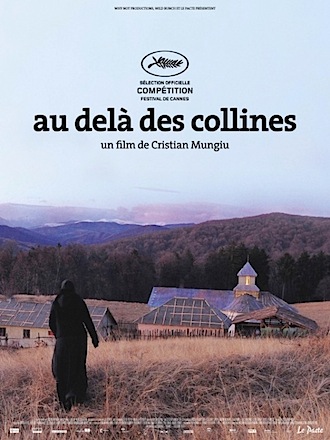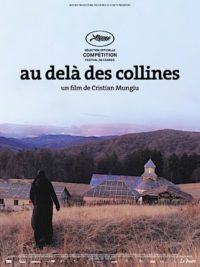 I've long been a fan of mod­ern Romanian cinema and I wasn't dis­ap­poin­ted by Christian Mungiu's Beyond the Hills – anoth­er of his por­traits of young women trapped in a soci­ety that neither respects or under­stands them. In doc­u­ment­ary, Kevin Macdonald's bio­graphy of Bob Marley sur­prised and illu­min­ated while Maori Boy Genius cap­tiv­ated on a tiny budget. The film I fell in love with, though (and now sleep with under my pil­low) is the strange and won­der­ful This Must Be the Place star­ring Sean Penn as a retired rock star who becomes a Nazi hunter. Disarming.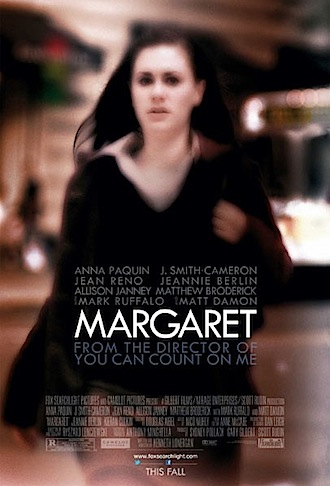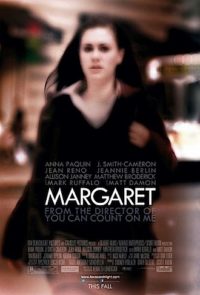 In anoth­er great fest­iv­al earli­er in the year, Wellington audi­ences got to see the spir­ited and way­ward Margaret star­ring Anna Paquin in the per­form­ance of her life. Broadcast into cinemas via the New York Philharmonic for a very short sea­son was the reviv­al of Stephen Sondheim's Company fea­tur­ing Neil Patrick Harris, Stephen Colbert and Christina Hendricks. Warning to friends – I shall be bor­ing vis­it­ors to my house with the blu-ray for any­thing up to a decade.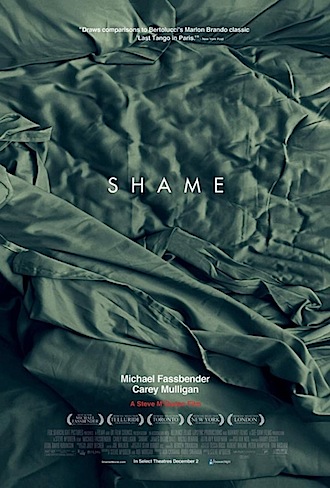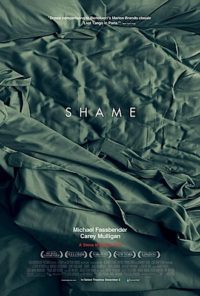 So the only "keep­er" that made it into the mul­ti­plex is Steve McQueen's Shame which sort of belongs in 2011 any­way. What went so wrong? Maybe I was turned off by the the parade of over-hyped tent­pole flicks that nev­er looked like match­ing the excite­ment being gen­er­ated by fans online – Prometheus, Looper, The Dark Knight Rises, The Avengers and The Hunger Games got the full weight of the Hollywood mar­ket­ing machine behind them and they were only, y'know, alright. Actually, Looper was bet­ter than alright.
Much bet­ter were last year's Oscar con­tenders (which as usu­al all showed up in January). Hugo, Tinker Tailor Soldier Spy, Young Adult and The Descendants have all held up pretty well. Skyfall and Argo were the best stu­dio pic­tures since those Oscars by a long way. Both were smart, excit­ing and emo­tion­ally enga­ging. Expect Bond's first Oscar in the 2013 show (Roger Deakins for cine­ma­to­graphy) and Argo to win Best Adapted Screenplay. What should have been a massively suc­cess­ful stu­dio pic­ture was actu­ally an indie: Magic Mike. Instead the stu­di­os went with the awful Pitch Perfect and made a mint anyway.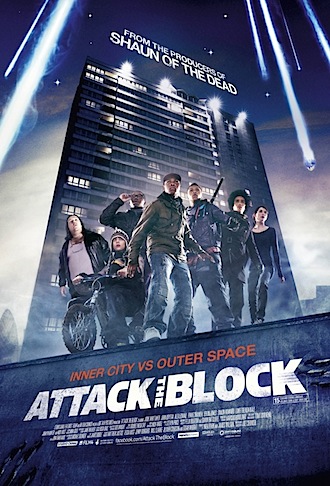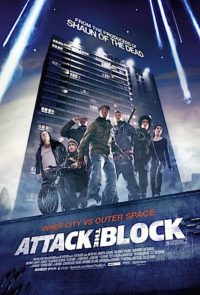 First-time film­makers shone this year: British ali­en inva­sion thrill­er Attack the Block (Joe Cornish) showed how you could do low-budget thrills with a social con­science, Sean Durkin gripped us with Martha Marcy May Marlene and Benh Zeitlin aston­ished us with Beasts of the Southern Wild. Other films I look for­ward to see­ing again one day include Brad Pitt as a hit­man with a heart in Andrew Dominik's Killing Them Softly, the little Japanese kids search­ing for a magic­al bul­let train in I Wish (Hirokazu Koreeda) and the misty and mys­tic­al New Zealand doc­u­ment­ary How Far is Heaven. It would be easy to over­look the lovely Cloudburst (Thom Fitzgerald), about a pair of age­ing les­bi­ans going to Canada to get mar­ried. Don't know about cloud­burst, my heart nearly burst.
Special men­tions should go to anoth­er Brad Pitt film, Moneyball, Emilio Estevez dir­ect­ing his dad Martin Sheen along the El Camino in The Way, the mod­est (and yet at the same time immod­est) gay love story Weekend and Helen Hunt for her sens­it­ive and gen­er­ous per­form­ance in The Sessions. On the sub­ject of intim­acy, the best act­ing I saw all year was Meryl Streep and Tommy Lee Jones in the ther­apy scenes in Hope Springs – not the talk­ing but the listen­ing. Splendid.
Finally, it wouldn't be a sur­vey of the year without the hor­rors. Please don't con­fuse these titles with oth­er, bet­ter, films: unfunny mater­nity ensemble What to Expect When You're Expecting, Burton and Depp's indul­gent Dark Shadows, utterly mis­guided The Lucky One, utterly infuri­at­ing Like Crazy, Spud, A Few Best Men and the worst film of the year by yards, Clive Owen, Jason Statham and Robert De Niro in Killer Élite. The oppos­ite of élite.
Here's to anoth­er year of going to the pictures.
Printed in Wellington's Capital Times on Wednesday January 9, 2013.
Update: According to the Listener's David Larsen, Amour is due for a release in NZ in February to take advant­age of Oscar hype.