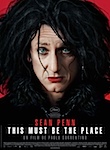 As usual, the vagaries of holiday deadlines mean that, just as you are arriving back at work to gleefully greet the New Year, here I am to tell you all about 2012. The best way to use this page is to clip it out, fold it up and put it in your pocket ready for your next visit to the video shop — that way you won't go wrong with your renting. Trust me — I'm a professional.
But this year I have a problem. Usually I manage to restrict my annual picks to films that were commercially released to cinemas. I've always felt that it wasn't fair to mention films that only screened in festivals — it's frustrating to be told about films that aren't easy to see and it makes it difficult for you to join in and share the love. This year, though, if I take out the festival-only films the greatness is hard to spot among the only "good".
As usual, I have eschewed a top ten in favour of my patented categories: Keepers, Watch Again, Mentioned in Dispatches and Shun At All Costs. In 2012, only two of my nine Keepers (films I wish to have close to me forever) made it into commercial cinemas and one of them isn't even really a film.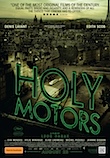 It seems to me that 2012 was the year that the New Zealand Film Festival became essential once again. Six of my top nine only screened there and — at time of writing — there's no sign that they'll return. Risk-averse distributors have been very careful this year and don't look to be in the mood for a punt. Michael Haneke's Amour was a devastating portrait of love and disintegration, clinically put together — as always — yet unspeakably powerful. Holy Motors by nutbar Leos Carax — starring the phenomenally gifted Denis Lavant as eleven different characters — was demented. There are as many interpretations of this film as there are audience members but I like mine.

I've long been a fan of modern Romanian cinema and I wasn't disappointed by Christian Mungiu's Beyond the Hills — another of his portraits of young women trapped in a society that neither respects or understands them. In documentary, Kevin Macdonald's biography of Bob Marley surprised and illuminated while Maori Boy Genius captivated on a tiny budget. The film I fell in love with, though (and now sleep with under my pillow) is the strange and wonderful This Must Be the Place starring Sean Penn as a retired rock star who becomes a Nazi hunter. Disarming.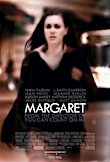 In another great festival earlier in the year, Wellington audiences got to see the spirited and wayward Margaret starring Anna Paquin in the performance of her life. Broadcast into cinemas via the New York Philharmonic for a very short season was the revival of Stephen Sondheim's Company featuring Neil Patrick Harris, Stephen Colbert and Christina Hendricks. Warning to friends — I shall be boring visitors to my house with the blu-ray for anything up to a decade.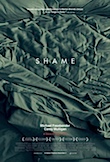 So the only "keeper" that made it into the multiplex is Steve McQueen's Shame which sort of belongs in 2011 anyway. What went so wrong? Maybe I was turned off by the the parade of over-hyped tentpole flicks that never looked like matching the excitement being generated by fans online — Prometheus, Looper, The Dark Knight Rises, The Avengers and The Hunger Games got the full weight of the Hollywood marketing machine behind them and they were only, y'know, alright. Actually, Looper was better than alright.
Much better were last year's Oscar contenders (which as usual all showed up in January). Hugo, Tinker Tailor Soldier Spy, Young Adult and The Descendants have all held up pretty well. Skyfall and Argo were the best studio pictures since those Oscars by a long way. Both were smart, exciting and emotionally engaging. Expect Bond's first Oscar in the 2013 show (Roger Deakins for cinematography) and Argo to win Best Adapted Screenplay. What should have been a massively successful studio picture was actually an indie: Magic Mike. Instead the studios went with the awful Pitch Perfect and made a mint anyway.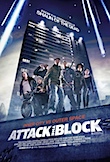 First-time filmmakers shone this year: British alien invasion thriller Attack the Block (Joe Cornish) showed how you could do low-budget thrills with a social conscience, Sean Durkin gripped us with Martha Marcy May Marlene and Benh Zeitlin astonished us with Beasts of the Southern Wild. Other films I look forward to seeing again one day include Brad Pitt as a hitman with a heart in Andrew Dominik's Killing Them Softly, the little Japanese kids searching for a magical bullet train in I Wish (Hirokazu Koreeda) and the misty and mystical New Zealand documentary How Far is Heaven. It would be easy to overlook the lovely Cloudburst (Thom Fitzgerald), about a pair of ageing lesbians going to Canada to get married. Don't know about cloudburst, my heart nearly burst.
Special mentions should go to another Brad Pitt film, Moneyball, Emilio Estevez directing his dad Martin Sheen along the El Camino in The Way, the modest (and yet at the same time immodest) gay love story Weekend and Helen Hunt for her sensitive and generous performance in The Sessions. On the subject of intimacy, the best acting I saw all year was Meryl Streep and Tommy Lee Jones in the therapy scenes in Hope Springs — not the talking but the listening. Splendid.
Finally, it wouldn't be a survey of the year without the horrors. Please don't confuse these titles with other, better, films: unfunny maternity ensemble What to Expect When You're Expecting, Burton and Depp's indulgent Dark Shadows, utterly misguided The Lucky One, utterly infuriating Like Crazy, Spud, A Few Best Men and the worst film of the year by yards, Clive Owen, Jason Statham and Robert De Niro in Killer Elite. The opposite of elite.
Here's to another year of going to the pictures.
Printed in Wellington's Capital Times on Wednesday January 9, 2013.
Update: According to the Listener's David Larsen, Amour is due for a release in NZ in February to take advantage of Oscar hype.