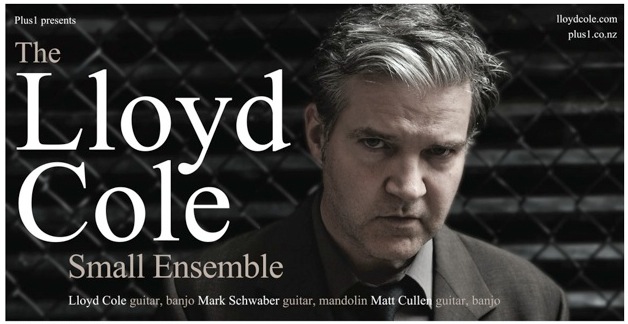 Lloyd Cole came to town on Monday night and played some Lloyd Cole songs. With two excel­lent musi­cians (Americans Matt Cullen and Mark Schwaber) by his side, Cole gave us a few stripped down ver­sions of his 80s hits but the focus was on more recent mater­i­al, heav­ily skewed towards his latest album, Broken Record. The res­ult was more like a recit­al for plucked string instru­ments (music stands even) than a tra­di­tion­al gig.
I'd heard that Cole was a funny guy and so it proved – dry, wry and self-deprecating – but the voice is bet­ter than ever and the song­writ­ing chops are still in evid­ence, swap­ping youth­ful yearn­ing for more adult regrets.
Despite his amus­ing prot­est­a­tions to the con­trary, he has always dealt in angst. He's a troubadour, spe­cial­ising in that awk­ward moment between real­ising a rela­tion­ship is doomed and, you know, it actu­ally being over.
The Paramount remains a lovely ven­ue for this sort of grown-up show but would it really kill them to hide the big lad­der in the wings or build the artist a small stage?
If "My Bag" was your bag you should check out Cole next time he comes to town.
Printed in Wellington's Capital Times on Wednesday 9 February, 2011