Computer programmers have a concept called 'garbage collection' whereby useless and redundant items are automatically disposed of by 'the system'. We film reviewers don't have access to such technology, however, and are responsible for tidying our own rooms so, while all sensible cinephiles have their attention focused on the Festival, this column is playing catch-up with the commercial releases still playing in your local cineplex.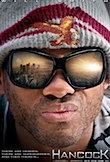 First up is Will Smith's traditional 4th July epic, Hancock. All the major distributors know to steer well clear of Independence Day weekend as Smith totally 'owns' but that grip may loosen after his latest effort left many underwhelmed. But, what's that you say? $453m worldwide gross? He turns out to be absolutely critic proof and I feel even more redundant than usual.
As a Smith admirer, I was terribly let down by Hancock. A promising first two acts in which the eponymous superhero-bum seeks redemption under the guidance of PR flack Jason Bateman turns to custard in a final third that seems to have been made up as they went along with poor Charlize Theron having to explain the nonsense plot in an embarrassing extended monologue over a hospital bed containing a dying Hancock. Total balderdash.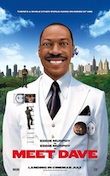 Although, not as awful as Meet Dave in which Eddie Murphy plays a spaceship that looks like Eddie Murphy, piloted by Eddie Murphy, walking stiffly around Manhattan looking for a lost orb that will steal all of Earth's seawater and save the home planet. As bad as it sounds, if not worse.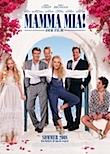 Much more fun, though very messy, is Mamma Mia!, the star-studded tribute to ABBA and platforms that, in it's musical theatre incarnation, has romped around the stages of the world for nearly ten years. On a Greek island, Meryl Streep is preparing for her daughter's wedding not realising that said daugter (Amanda Seyfried) has invited all three of her possible fathers (Pierce Brosnan, Colin Firth and Stellan Skarsgard). All the ABBA hits are performed with considerable karaoke-style energy from the mostly non-singers and Streep provides a lesson for the likes of Robert De Niro that when you take on a frothy commercial comedy you don't have to leave your talent in your trailer.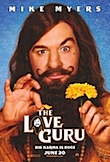 Finally, let us praise director Jay Roach who it would appear (on the evidence of Mike Myers' new "comedy" The Love Guru) was the real talent behind the Austin Powers movies. Somebody with the unlikely name of Marco Schnabel directs this one and Myers produces, co-writes and stars in this facile vanity project about a self-help spiritualist who tries to become the new Deepak Chopra by saving the marriage of a star ice hockey player (Romany Malco) so he can then lead his team to "Stanley's Cup". The most diverting thing about this miss and miss affair is wondering why the Toronto Maple Leafs aren't called the Toronto Maple Leaves – a mystery on a par with how this putrid and insulting effort ever got off the ground in the first place.
Printed in Wellington's Capital Times on Wednesday 23 July, 2008.
Notes on screening conditions: Hancock was at the Embassy. So was Mamma Mia! which was not done any favours by a damaged digital soundtrack on the print supplied by Paramount – very disappointing for a worldwide day & date release. Meet Dave was screened by the lovely people at the Empire in Island Bay. The Love Guru was only on at Readings in Wellington and they don't supply media with comp tickets. Normally, I would work around that by seeing a film with Graeme Tuckett of the Dominion Post (or, hell, even borrowing his pass on occasion) but this time that wasn't feasible with the Festival kicking off at the same time. So, I'm ashamed to say I downloaded it. Yes, I torrented a file that had originally been a preview DVD supplied by Paramount Pictures, with the watermark pixellated out. I would apologise except I'm waiting for Mike Myers to apologise to me first for making me watch it. And by the way, torrenting ain't free – The Love Guru would have cost me a couple of bucks for the bandwidth and it wasn't worth that.