Both of our epic two-part Cinematica "Best of 2013" episodes in one place. Go no further for holiday fun!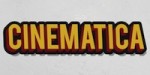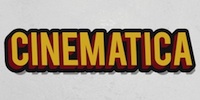 [iframe style="border:none" src="http://html5-player.libsyn.com/embed/episode/id/2600123/height/100/width/280/thumbnail/yes/theme/standard" height="100" width="280" scrolling="no" allowfullscreen webkitallowfullscreen mozallowfullscreen oallowfullscreen msallowfullscreen]
Simon, Kailey and Dan (plus guests Graeme Tuckett, Darren Bevan, Sam McCosh, Rachel Taylor and Andrew Todd) look at the year in cinema — their top films, worst experiences, trends and what they are looking forward to in 2014.
Part two of the epic summing up of cinema in 2013 — featuring Graeme Tuckett (again), Liam Maguren, Marie O'Sullivan, David Larsen, Sarah Watt and Glenn Kenny.