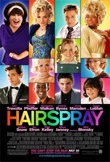 Baltimore in the 60s must have been quite a place as it has inspired films like Barry Levinson's Diner and Tin Men as well as the entire John Waters canon, from Mondo Trasho and Pink Flamingos to Hairspray and Cry-Baby in the 90s. Now Waters' transgressive vision of outsider-dom has been absorbed in to the mainstream with the sanitised, PG, version of Hairspray, now transformed in to a Broadway musical and back on the screen. Full of stars having a gay old time, including the rarely seen Michelle Pfeiffer, Hairspray The Musical is a lot of fun and if the kids who enjoy it look up John Waters on the internet that would be a good thing too.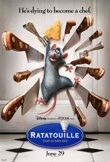 In Ratatouille, there's a lovely moment when Remy, a French rat with a nose for fine food, discovers the beautiful possibilities of mixing flavours and a passion for fine cooking begins. The animation is beyond anything yet seen and the eye for the detail and respect for the kitchen is extraordinary — the chefs have scars on their hands and burns on their wrists — but the story doesn't quite measure up to the technical achievement. Pretty entertaining, all the same.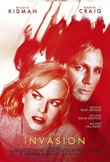 Two films released this week go to prove that, even with millions of dollars of studio backing, making a film is very difficult indeed if you don't really know why you're doing it. The Invasion is a remake of two classic paranoid science-fiction films, both called The Invasion of The Body Snatchers, and stars Nicole Kidman as a psychiatrist trying to save her son who may be immune to the alien virus that is taking over the planet. While The Invasion may confirm everything you have always suspected about hotel catering, that may be all it is good for. A complete failure on almost every level.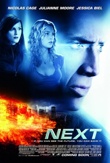 Incredibly, The Invasion wasn't even the worst film I saw that day. Lee Tamahori's Next was even more listless than The Invasion and nobody involved looked even slightly engaged. A rogue nuke is missing somewhere in the continental United States and rogue FBI agent Julianne Moore manages to divert the entire investigation into finding Las Vegas magician Nicolas Cage because he has the ability to see two minutes into the future.
Meanwhile, the Russians and the French who have the nuke are also after Cage for no reason at all that I could work out. At one point an FBI agent watching Cage on a surveillance monitor exclaimed "Can you believe this shit?" and someone in the audience yelled "No!". Actually, on reflection, that might have been me. Sorry.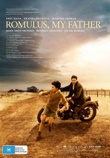 Based on a best-selling memoir by successful academic and philosopher Raimond Gaita, Romulus, My Father is the story of a difficult childhood in 1960s rural Victoria. Both Gaita's parents were Romanian immigrants, and due to the isolation, or perhaps some inherently Balkan moodiness, they both struggled with severe depression. Gaita's mother (Run, Lola, Run's Franka Potente) wasn't really into being a mother until it was too late and his father (Eric Bana) never gets over the heartbreak of her abandonment.
The film is directed by actor Richard Roxburgh and his respect for his cast means we often linger a little longer on them than is necessary and the Victorian State by-law that says every film shot in the hinterland has to look like an oil painting is in full effect.
Printed in Wellington's Capital Times on Wednesday, 12 September, 2007.
Notes on screening conditions: Hairspray viewed at a Sunday afternoon MoreFM radio preview at Readings (free haircare products — woohoo); Ratatouille screened commercially at a strangely not full session at the Empire in Island Bay on Friday night; The Invasion and Next were viewed at the earliest possible commercial screenings at Readings last Thursday beside Dom-Post reviewer Graeme Tuckett and Romulus, My Father was at the Penthouse on Monday afternoon and the print was in the poorest condition of any release print I have seen — looked like a gang of luminous green wasps in the middle of the screen.