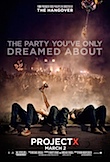 Every week on Cinematica — the movie podcast I co-host with Simon Werry and Kailey Carruthers — we sign-off each film with a two-word review. It's a gag, of course, but no more reductive than "two thumbs up" or "two stars", and it's become a bit of a meme with listeners supplying their own — often extremely good — contributions.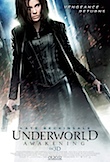 And seeing as I missed a column through illness last week, I have a feeling that my two-word reviews might come in handy helping us to catch up. So, for the found-footage High School party-gone-wrong movie Project X for example, my two-word review is "Toxic Waste". The third sequel in the vampires vs lycans stylised action franchise, Underworld: Awakening gets "Strobe Headache". And for the notoriously low budget found-footage posession-horror The Devil Inside you'll have to make do with "Didn't Watch".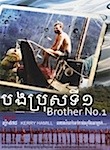 Which brings us to the good stuff (and there's plenty of it about at the moment). Brother Number One is a superb and affecting NZ doco about trans-atlantic rower Rob Hamill's attempts to find out the truth about his brother Kerry's disappearance at the hands of the Khmer Rouge regime in Cambodia. This is a film to remind you that the great tides of history aren't tides at all and if you look closely enough you see millions of individual stories — of heartbreak, tragedy and redemption.