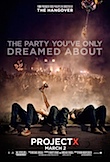 Every week on Cinematica — the movie podcast I co-host with Simon Werry and Kailey Carruthers — we sign-off each film with a two-word review. It's a gag, of course, but no more reductive than "two thumbs up" or "two stars", and it's become a bit of a meme with listeners supplying their own — often extremely good — contributions.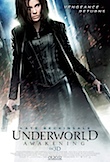 And seeing as I missed a column through illness last week, I have a feeling that my two-word reviews might come in handy helping us to catch up. So, for the found-footage High School party-gone-wrong movie Project X for example, my two-word review is "Toxic Waste". The third sequel in the vampires vs lycans stylised action franchise, Underworld: Awakening gets "Strobe Headache". And for the notoriously low budget found-footage posession-horror The Devil Inside you'll have to make do with "Didn't Watch".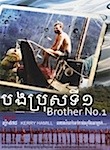 Which brings us to the good stuff (and there's plenty of it about at the moment). Brother Number One is a superb and affecting NZ doco about trans-atlantic rower Rob Hamill's attempts to find out the truth about his brother Kerry's disappearance at the hands of the Khmer Rouge regime in Cambodia. This is a film to remind you that the great tides of history aren't tides at all and if you look closely enough you see millions of individual stories — of heartbreak, tragedy and redemption.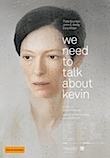 Tilda Swinton's customary other-worldly persona fits right in to Lynne Ramsay's We Need to Talk About Kevin, playing a mother trapped in a nightmare. Her son has done something appalling and she doesn't know whether she is responsible or not. After all, she may not have raised him him to be a killer but she did bring this bad seed into the world. Challenging, argument-provoking, and chilling.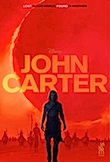 I honoured director Andrew Stanton's wishes by watching his new film — the polarising John Carter — in 2D and projected on film. Evidently he chose to shoot on film because he might never get another chance — as the technology is disappearing so rapidly — and the 3D conversion was done by Disney against his wishes. Taylor Kitsch (Friday Night Lights) plays a bereaved Civil War veteran transported to Mars — or as the natives know it Barsoom — where his low gravity induced super powers help him prevent a different civil war and win the hand of a princess.
A slightly uncertain beginning — four different opening scenes! — soon settles down to a well-directed and engaging fantasy picture which rarely betrays it's two and a quarter hour length. Based on the Edgar Rice Burroughs novel that — along with Jules Verne — helped define science-fiction for a century, John Carter is entertaining, often thrilling, and honours the pretty nutty source material. It helps that it's about something — the capricious nature of the Gods versus the free will of an independent frontiersman and adventurer.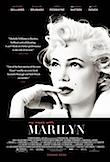 In My Week With Marilyn, the brilliant Michelle Williams doesn't attempt an impersonation of screen legend Ms Monroe but gets right under the skin of a complex character. On the other hand, Kenneth Branagh as Laurence Olivier starts with a brilliant impersonation and works his way back from there. This is extremely clever of both of them — and of director Simon Curtis — because each approach matches the style of the subject, two styles that clashed horribly while making Olivier's light comedy The Prince and the Showgirl at Pinewood in 1957. The current film is supposedly about gauche 3rdAD Colin Clark (Eddie Redmayne) but he's the least interesting character in it.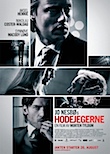 Norwegian thriller Headhunters is full of surprises. Aksel Hennie plays a recruitment consultant who uses job interviews to spot targets for his increasingly ambitious art burglaries. He gets a tip on the job of a lifetime but things rapidly spiral out of his control in brilliantly suspenseful ways. The neatest trick in the film is making you care about a lead character who — at the beginning — seems like such a dick.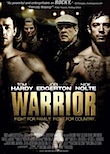 For a while Gavin O'Connor's Warrior threatens to transcend its fight movie clichés but then gives in to them making it a lost opportunity rather than a triumph. Joel Edgerton and Tom Hardy are estranged brothers who, for different but equally zeitgeisty reasons — have to take out the winner-take-all multi-million dollar Atlantic City mixed martial arts championship known as Sparta. Edgerton is being beaten down by every single one of modern America's domestic ills — he's an underpaid teacher behind on his mortgage with a child with a heart condition and no health insurance. Hardy represents America's overseas issues — he's an Iraq War hero damaged by friendly fire. Meanwhile, dad Nick Nolte is recovering alcoholic with a Moby Dick obsession. Altogether too much.
I mustn't close without reminding you that the Wellington Film Society is back in session and is easily the best value moviegoing in town. From now until November — with a Film Festival break for which members get discounted tickets — there are another 31 screenings including Hollywood classics on 35mm like Mildred Pierce, The Postman Always Rings Twice and High Society; legendary arthouse films like de Sica's The Garden of the Finzi-Continis and Fellini's La Strada; Nicolas Roeg's outstanding outback story Walkabout; contemporary entries from Germany and Latin America and — my personal highlight — Fassbinder's long lost sci-fi epic World on a Wire, restored for the Criterion Collection and screening only once on the big screen.
An edited version of this article appeared in Wellington's Capital Times on Wednesday 14 March, 2012