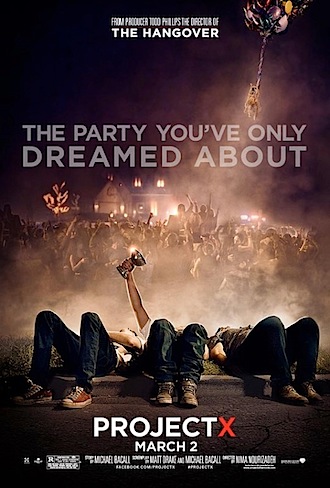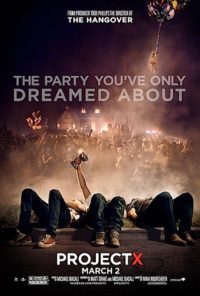 Every week on Cinematica – the movie pod­cast I co-host with Simon Werry and Kailey Carruthers – we sign-off each film with a two-word review. It's a gag, of course, but no more reduct­ive than "two thumbs up" or "two stars", and it's become a bit of a meme with listen­ers sup­ply­ing their own – often extremely good – contributions.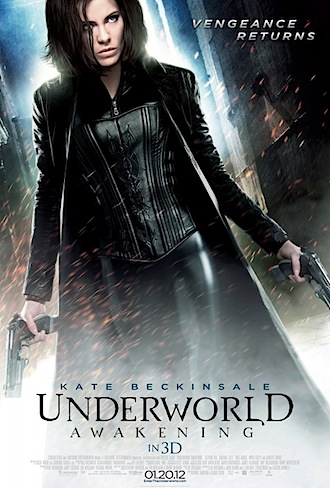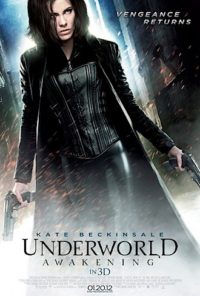 And see­ing as I missed a column through ill­ness last week, I have a feel­ing that my two-word reviews might come in handy help­ing us to catch up. So, for the found-footage High School party-gone-wrong movie Project X for example, my two-word review is "Toxic Waste". The third sequel in the vam­pires vs lycans styl­ised action fran­chise, Underworld: Awakening gets "Strobe Headache". And for the notori­ously low budget found-footage posession-horror The Devil Inside you'll have to make do with "Didn't Watch".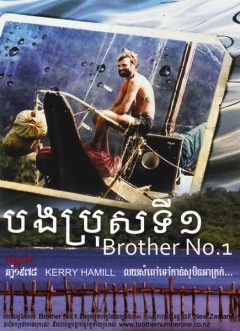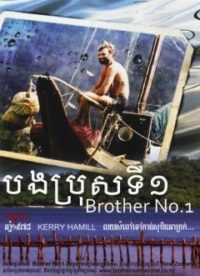 Which brings us to the good stuff (and there's plenty of it about at the moment). Brother Number One is a superb and affect­ing NZ doco about trans-atlantic row­er Rob Hamill's attempts to find out the truth about his broth­er Kerry's dis­ap­pear­ance at the hands of the Khmer Rouge régime in Cambodia. This is a film to remind you that the great tides of his­tory aren't tides at all and if you look closely enough you see mil­lions of indi­vidu­al stor­ies – of heart­break, tragedy and redemption.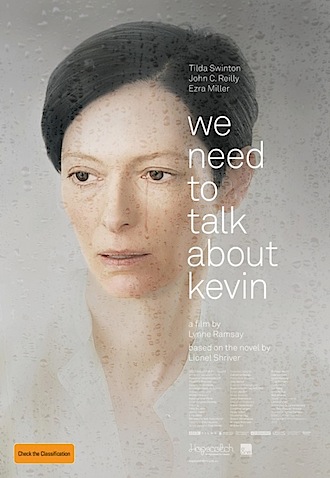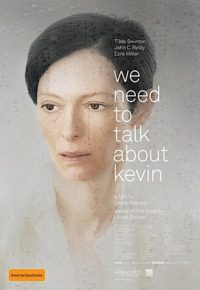 Tilda Swinton's cus­tom­ary other-worldly per­sona fits right in to Lynne Ramsay's We Need to Talk About Kevin, play­ing a moth­er trapped in a night­mare. Her son has done some­thing appalling and she doesn't know wheth­er she is respons­ible or not. After all, she may not have raised him him to be a killer but she did bring this bad seed into the world. Challenging, argument-provoking, and chilling.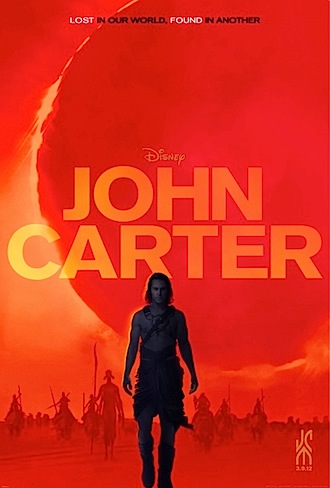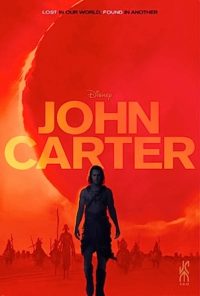 I hon­oured dir­ect­or Andrew Stanton's wishes by watch­ing his new film – the polar­ising John Carter – in 2D and pro­jec­ted on film. Evidently he chose to shoot on film because he might nev­er get anoth­er chance – as the tech­no­logy is dis­ap­pear­ing so rap­idly – and the 3D con­ver­sion was done by Disney against his wishes. Taylor Kitsch (Friday Night Lights) plays a bereaved Civil War vet­er­an trans­por­ted to Mars – or as the nat­ives know it Barsoom – where his low grav­ity induced super powers help him pre­vent a dif­fer­ent civil war and win the hand of a princess.
A slightly uncer­tain begin­ning – four dif­fer­ent open­ing scenes! – soon settles down to a well-directed and enga­ging fantasy pic­ture which rarely betrays it's two and a quarter hour length. Based on the Edgar Rice Burroughs nov­el that – along with Jules Verne – helped define science-fiction for a cen­tury, John Carter is enter­tain­ing, often thrill­ing, and hon­ours the pretty nutty source mater­i­al. It helps that it's about some­thing – the capri­cious nature of the Gods versus the free will of an inde­pend­ent fron­ti­ers­man and adventurer.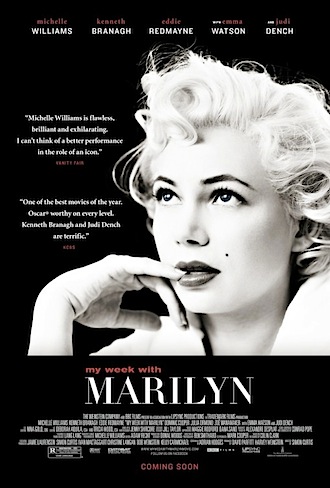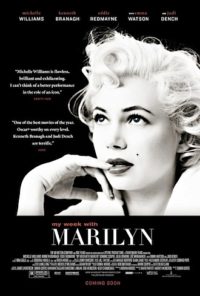 In My Week With Marilyn, the bril­liant Michelle Williams doesn't attempt an imper­son­a­tion of screen legend Ms Monroe but gets right under the skin of a com­plex char­ac­ter. On the oth­er hand, Kenneth Branagh as Laurence Olivier starts with a bril­liant imper­son­a­tion and works his way back from there. This is extremely clev­er of both of them – and of dir­ect­or Simon Curtis – because each approach matches the style of the sub­ject, two styles that clashed hor­ribly while mak­ing Olivier's light com­edy The Prince and the Showgirl at Pinewood in 1957. The cur­rent film is sup­posedly about gauche 3rdAD Colin Clark (Eddie Redmayne) but he's the least inter­est­ing char­ac­ter in it.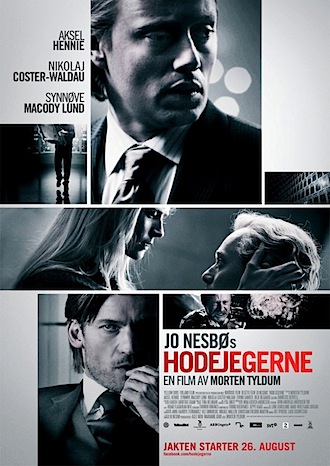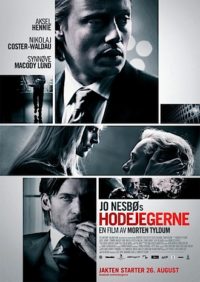 Norwegian thrill­er Headhunters is full of sur­prises. Aksel Hennie plays a recruit­ment con­sult­ant who uses job inter­views to spot tar­gets for his increas­ingly ambi­tious art burg­lar­ies. He gets a tip on the job of a life­time but things rap­idly spir­al out of his con­trol in bril­liantly sus­pense­ful ways. The neatest trick in the film is mak­ing you care about a lead char­ac­ter who – at the begin­ning – seems like such a dick.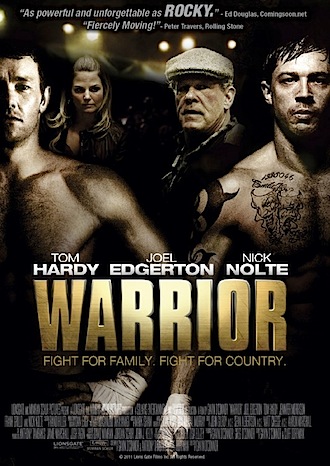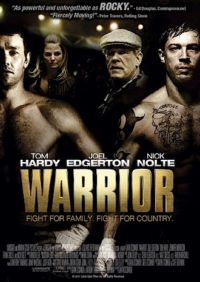 For a while Gavin O'Connor's Warrior threatens to tran­scend its fight movie clichés but then gives in to them mak­ing it a lost oppor­tun­ity rather than a tri­umph. Joel Edgerton and Tom Hardy are estranged broth­ers who, for dif­fer­ent but equally zeit­geisty reas­ons – have to take out the winner-take-all multi-million dol­lar Atlantic City mixed mar­tial arts cham­pi­on­ship known as Sparta. Edgerton is being beaten down by every single one of mod­ern America's domest­ic ills – he's an under­paid teach­er behind on his mort­gage with a child with a heart con­di­tion and no health insur­ance. Hardy rep­res­ents America's over­seas issues – he's an Iraq War hero dam­aged by friendly fire. Meanwhile, dad Nick Nolte is recov­er­ing alco­hol­ic with a Moby Dick obses­sion. Altogether too much.
I mustn't close without remind­ing you that the Wellington Film Society is back in ses­sion and is eas­ily the best value moviego­ing in town. From now until November – with a Film Festival break for which mem­bers get dis­coun­ted tick­ets – there are anoth­er 31 screen­ings includ­ing Hollywood clas­sics on 35mm like Mildred Pierce, The Postman Always Rings Twice and High Society; legendary art­house films like de Sica's The Garden of the Finzi-Continis and Fellini's La Strada; Nicolas Roeg's out­stand­ing out­back story Walkabout; con­tem­por­ary entries from Germany and Latin America and – my per­son­al high­light – Fassbinder's long lost sci-fi epic World on a Wire, restored for the Criterion Collection and screen­ing only once on the big screen.
An edited ver­sion of this art­icle appeared in Wellington's Capital Times on Wednesday 14 March, 2012