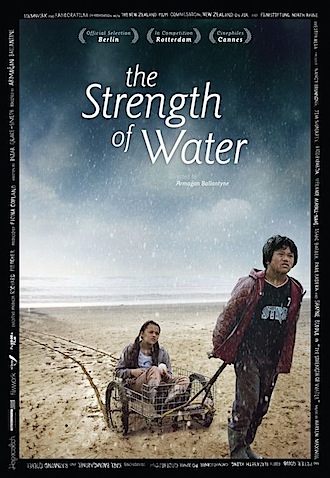 Festival titles are return­ing to cinemas at such a rate that it seems like pre-Festival cinem­a­goer cyn­icism was well-placed. 50% of this week's new releases were screen­ing loc­ally only a month ago but as they are eas­ily the best half of the arrange­ment I'm inclined to be forgiving.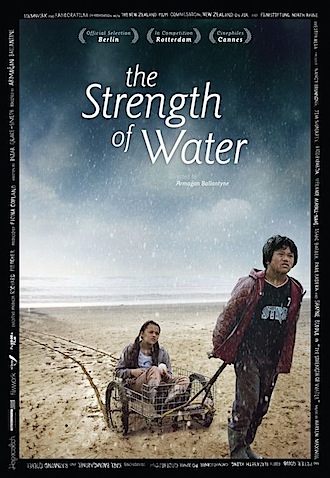 Armagan Ballantyne's debut NZ fea­ture The Strength of Water is a strik­ingly mature piece of work and one of the most affect­ing films I've seen this year. In a remote Hokianga vil­lage a pair of twins (excel­lent first-timers Melanie Mayall-Nahi and Hato Paparoa) share a spe­cial bond that tragedy can't eas­ily break. A mys­ter­i­ous young stranger (Isaac Barber) arrives on the scene, escap­ing from troubles of his own and… and then I really can't say any more.
Full of sur­prises from the very first frame The Strength of Water shows that qual­ity devel­op­ment time (includ­ing the sup­port of the Sundance Institute) really can make a good script great. Ballantyne and writer Briar Grace-Smith offer us lay­ers of fas­cin­a­tion along with deep psy­cho­lo­gic­al truth and gritty Loach-ian real­ism. The mix is com­pel­ling and the end product is tremendous.