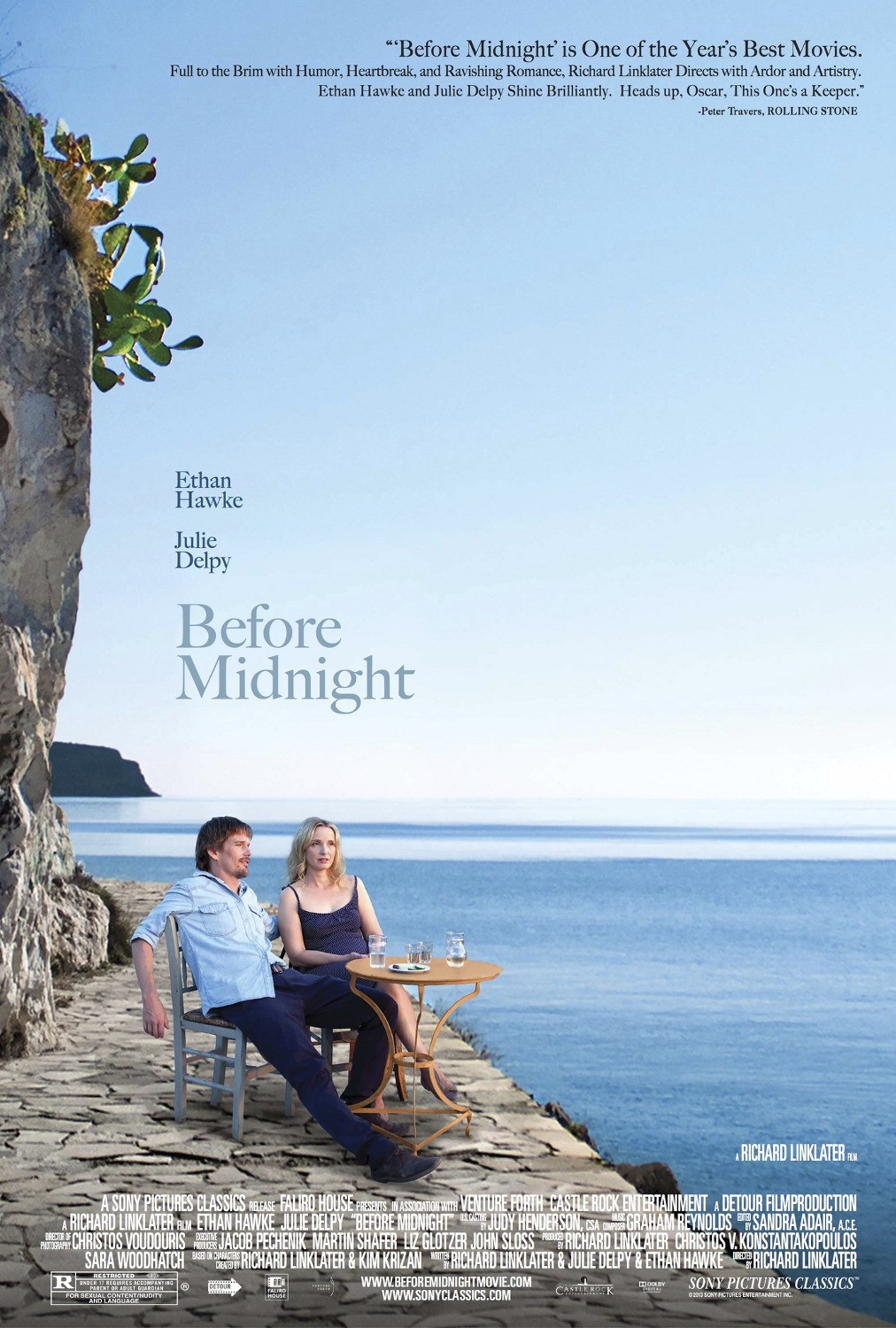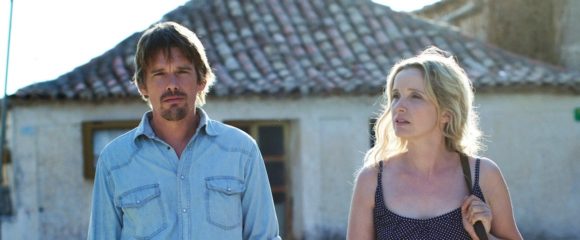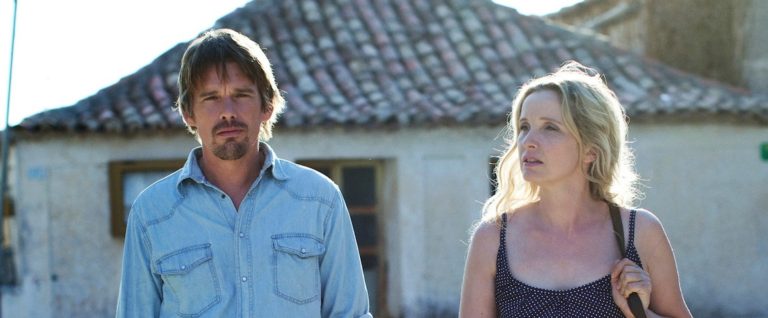 As is so often the case at this time of year (usu­ally related to 48 Hours com­mit­ments) I am a little behind on my review­ing. This week­end I caught up on a lot the actu­al watch­ing (although apo­lo­gies to John Davies who sent me a screen­er of Remembrance that I haven't yet sat down and watched) so now I will try and rustle up anoth­er one of my trade­mark col­lec­tions of "Capsule Reviews of Questionable Utility".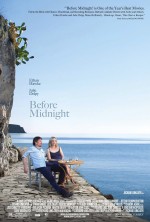 Of all the movies I've seen so far this year, Linklater, Delpy and Hawke's Before Midnight (after three movies I think it's fair to cred­it author­ship sev­er­ally) is the one that has stuck in my brain the longest. In it, we catch up with the lov­ers from Before Sunrise (1995) and Before Sunset (2004) as they reach the end of an idyll­ic vaca­tion in Greece. Hawke's Jesse is won­der­ing wheth­er he should try and spend more time with his teen­age son who lives with his moth­er in the States. Delpy's Celine is about to start a dream job back in Paris where they cur­rently reside with their two ador­able daughters.
They are at a cross­roads but, as the film makes clear, when are we ever not? Delpy is mag­ni­fi­cent, cre­at­ing a won­drous, beau­ti­ful, insec­ure, infuri­at­ing and right­eous woman who is sim­ul­tan­eously proud and frus­trated at the role she has found her­self play­ing. Watching her I was think­ing about a couple of rela­tion­ships of mine that I ended. Maybe I was a little bit hasty. Maybe I was­n't really listening.