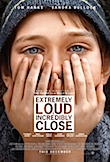 For this writer, the 9/11 ter­ror­ist attacks were the defin­ing glob­al event of my life­time. It was the day when any­thing became pos­sible – even the utterly unthink­able. It was the day when sheer ran­dom­ness and extreme force col­lided to prove that we have only the thin­nest ven­eer of pro­tec­tion from the world des­pite all the prom­ises that have been made to us since childhood.
Since that day, I have nev­er con­sciously sought out 9/11 foot­age to watch. That first 20 minutes of tele­vi­sion news (switched on after being woken by Hewitt Humphrey's ter­ri­fy­ingly calm announce­ment on Morning Report) was all I could man­age that day. I have no need to re-traumatise myself thank you very much.
So what to make of 9/11 cinema? For ten years it has been an almost impossible top­ic to suc­cess­fully turn into art. The lit­er­al retell­ings of the day's events (United 93 and Oliver Stone's World Trade Center) were the least awful, emphas­ising hero­ism in the face of impossible odds and not attempt­ing any­thing meta­phor­ic or allus­ive. In the clumsy Remember Me – in which Robert Pattinson goes to vis­it his estranged fath­er (Pierce Brosnan) in the WTC North Tower that fate­ful morn­ing – 9/11 was used as a cheap gotcha, a way of pro­vok­ing a reac­tion that the story couldn't man­age on its own.