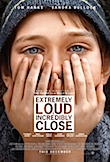 For this writer, the 9/11 ter­ror­ist attacks were the defin­ing glob­al event of my life­time. It was the day when any­thing became pos­sible – even the utterly unthink­able. It was the day when sheer ran­dom­ness and extreme force col­lided to prove that we have only the thin­nest ven­eer of pro­tec­tion from the world des­pite all the prom­ises that have been made to us since childhood.
Since that day, I have nev­er con­sciously sought out 9/11 foot­age to watch. That first 20 minutes of tele­vi­sion news (switched on after being woken by Hewitt Humphrey's ter­ri­fy­ingly calm announce­ment on Morning Report) was all I could man­age that day. I have no need to re-traumatise myself thank you very much.
So what to make of 9/11 cinema? For ten years it has been an almost impossible top­ic to suc­cess­fully turn into art. The lit­er­al retell­ings of the day's events (United 93 and Oliver Stone's World Trade Center) were the least awful, emphas­ising hero­ism in the face of impossible odds and not attempt­ing any­thing meta­phor­ic or allus­ive. In the clumsy Remember Me – in which Robert Pattinson goes to vis­it his estranged fath­er (Pierce Brosnan) in the WTC North Tower that fate­ful morn­ing – 9/11 was used as a cheap gotcha, a way of pro­vok­ing a reac­tion that the story couldn't man­age on its own.
Now we have the cinema adapt­a­tion of Jonathan Safran Foer's acclaimed nov­el Extemely Loud & Incredibly Close – a book that emphas­ises the inex­plic­able nature of the event by por­tray­ing it through the eyes of a nine-year-old boy. And not just any nine-year-old. Oskar Schell (Thomas Horn) is an extremely intel­li­gent child but some­where on the aut­ism spec­trum mean­ing that his emo­tion­al sens­it­iv­ity – and abil­ity to deal with con­tra­dic­tion – are some­what compromised.
On what Oskar calls "the worst day", his fath­er (Tom Hanks) was vis­it­ing the WTC and his body was nev­er recovered – Oskar's first great out­rage is that the fam­ily bur­ies an empty coffin – but he left tele­phone mes­sages and, Oskar thinks, a puzzle to be solved in the form of a mys­ter­i­ous key. The child – with the help of his grandmother's silent lodger or "renter" (Max von Sydow) – embarks on a quest to dis­cov­er the lock for the key and, some­how, stay con­nec­ted to his lost father.
This is of course a film about 9/11 – and it very del­ic­ately handles its rela­tion­ship to the images of the day – but it is also about trauma more gen­er­ally and how we do or don't recov­er from it. In that way, it is closely related to Steve McQueen's Shame (reviewed last week) which was also a New York trauma story but where recov­ery seems a long way off. Von Sydow's old man can­not speak because of his own fear and guilt about fath­er­hood (let alone his memor­ies of sur­viv­ing the Dresden bomb­ing) and many of the people Oskar vis­its on his jour­ney are deal­ing with their own sad­ness and loss – and every one is different.
I've giv­en this film a lot more space than I nor­mally would, even though I don't think it totally works. What it is is brave, thought­ful and caring. Screenwriter Eric Roth (Forrest Gump) and dir­ect­or Stephen Daldry (The Hours) tip-toe around the chal­len­ging mater­i­al, try­ing to main­tain a poet­ic vis­ion while not milk­ing the emo­tion too blatantly and – until the too-tidy con­clu­sion – they mostly get the bal­ance right. I give Extremely Loud & Incredibly Close an A for "ambi­tion" and a B for "exe­cu­tion".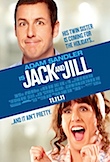 The least-awaited film of 2012 has finally showed up. Adam Sandler's com­ed­ies have been get­ting slop­pi­er and slop­pi­er over the years and Jack and Jill does not buck the trend. Sandler's Happy Madison pro­duc­tion com­pany makes sure that only the barest essen­tial parts of the budget make it on to the screen and that as much of that as pos­sible is paid for by out­rageous cor­por­ate product placement.
Sandler offers his usu­al com­ic per­sona as an ad cre­at­ive who mis­takes being a suc­cess­ful bread­win­ner for being a genu­ine fam­ily man, and also trots out the drag to play the annoy­ing twin sis­ter who throws everything into chaos when Al Pacino (yes, that Al Pacino) decides she is his new muse.
There's so much to dis­like about this film – and yet I actu­ally didn't. I know I'm going to 'film review­er hell' for this but I actu­ally quite enjoyed it. It is slap­dash and lazy but there are quite a few laughs (the more thrown away the bet­ter) as well some amus­ing celebrity cameos and the legendary Pacino – who has long been in the shad­ow of his former great­ness – sends him­self up with furi­ous dead­pan com­mit­ment. He's demen­ted but often brilliant.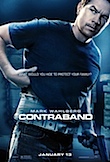 Neither of which you could say about the Mark Wahlberg thrill­er Contraband which trots out every tired cliché in the book: he's try­ing to get out but they drag him back in; they're going to kill his fam­ily so he has to do one last job; his former-alcoholic best friend is prob­ably going to betray him and start drink­ing again; he doesn't want to end up like his fath­er in jail; best of all he saves the day by call­ing his wife and then hear­ing the sound of her cell­phone ringing from under the cement being poured on top of her. That's a spoil­er, sorry, but the film is all one big spoil­er – totally pre­dict­able from begin­ning to end.
Printed in Wellington's Capital Times news­pa­per on Wednesday 29 February, 2012.