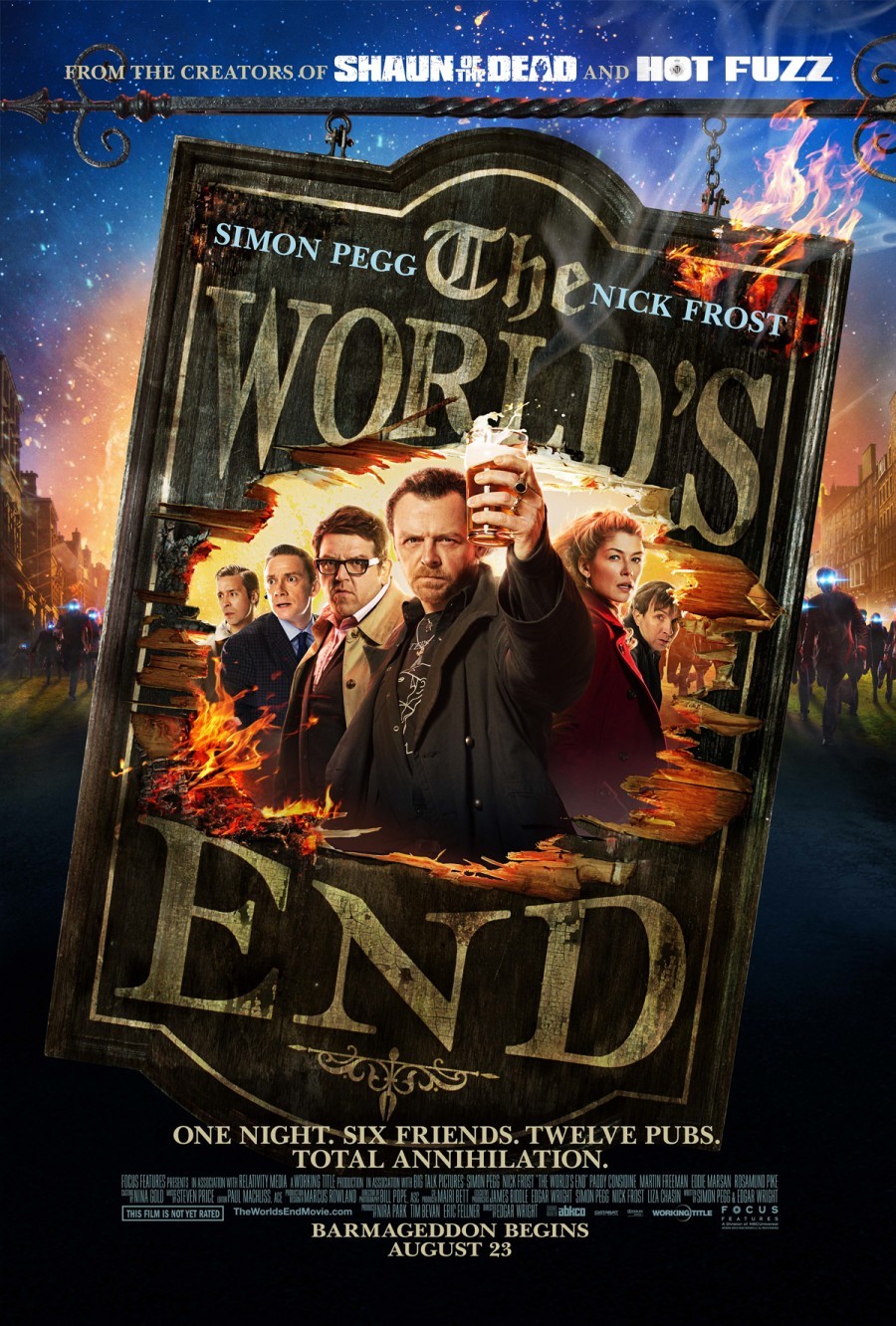 I can ima­gine some people not enjoy­ing The World's End. People who don't care about – or even notice – cine­mat­ic crafts­man­ship, people who think that being self-referential means being self-indulgent, audi­ences who prefer their action sequences to be cos­mic in scale and meas­ured in mega­bytes per second rather than laughs per minute – I expect those people might feel that the latest mas­ter­piece by Edgar Wright, Simon Pegg and Nick Frost goes sail­ing over their heads. After all, a film like The World's End rewards con­cen­tra­tion (and second and third view­ings) where­as most block­busters rely on increas­ingly destruct­ive spec­tacle for audi­ences to get their kicks.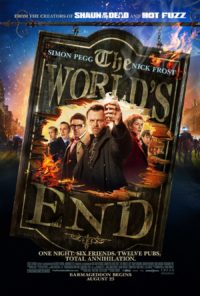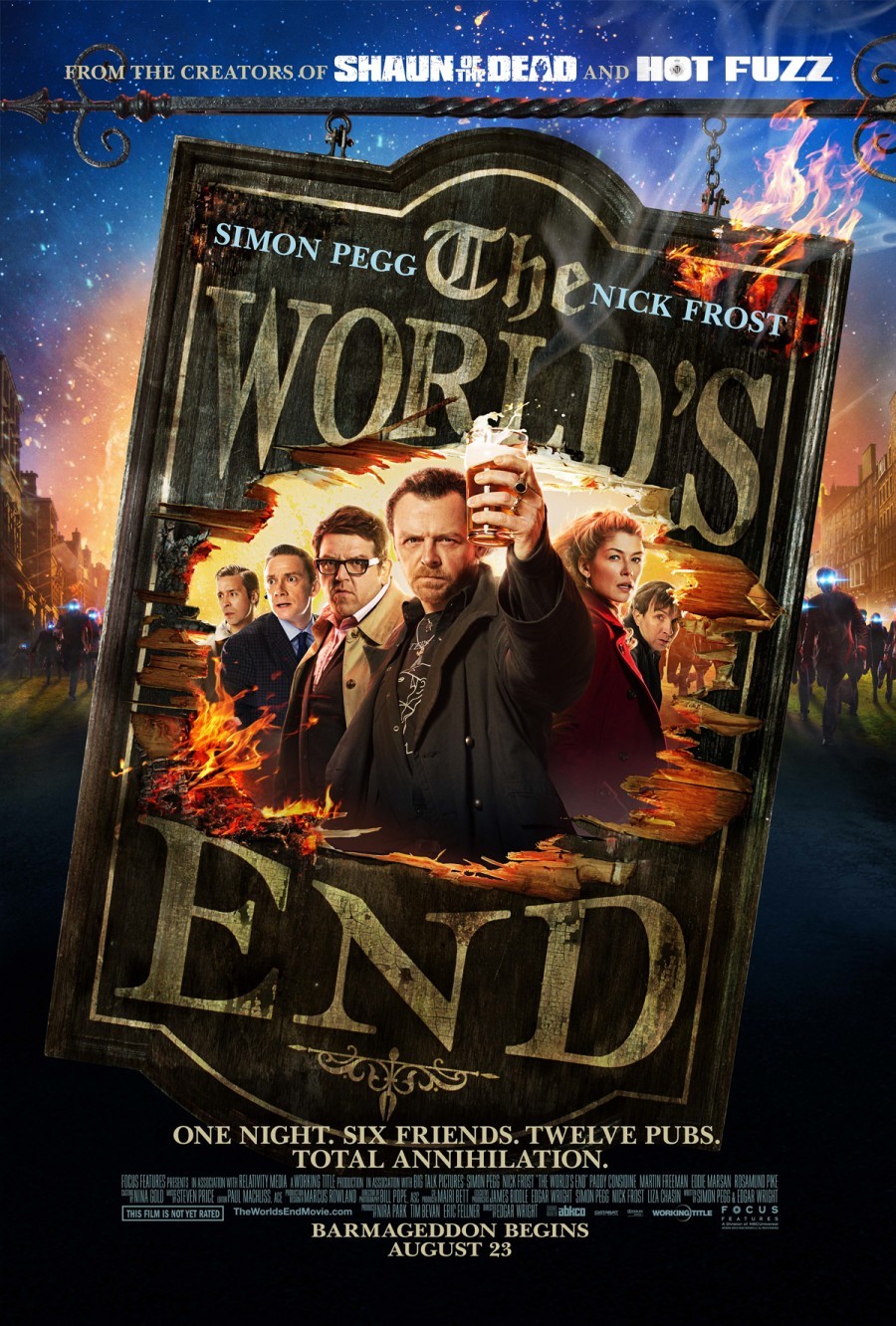 That's not to say that this film is light on apo­ca­lypse – it prom­ises the end of the world after all – but its core remains the deep friend­ships between men of a cer­tain age and how those friend­ships grow when tested – the same theme that infused their pre­vi­ous two films togeth­er, Shaun of the Dead and Hot Fuzz.
Pegg plays Gary King, middle-aged lost soul, pin­ing for the glory days of High School and des­per­ate to com­plete his mas­ter­piece – the 12 pub crawl through Newton Haven known as "The Golden Mile". He and his mates failed back in 1993 and he's round­ing them up for one last crack at it. His four old mates (played by Frost, Martin Freeman, Paddy Considine and the won­der­ful Eddie Marsan) are reluct­ant to leave their tidy grown-up lives behind but, per­suaded, they get to their old stomp­ing grounds only to find they are human­ity's only hope to avoid inter-galactic colonisation.