I can ima­gine some people not enjoy­ing The World's End. People who don't care about – or even notice – cine­mat­ic crafts­man­ship, people who think that being self-referential means being self-indulgent, audi­ences who prefer their action sequences to be cos­mic in scale and meas­ured in mega­bytes per second rather than laughs per minute – I expect those people might feel that the latest mas­ter­piece by Edgar Wright, Simon Pegg and Nick Frost goes sail­ing over their heads. After all, a film like The World's End rewards con­cen­tra­tion (and second and third view­ings) where­as most block­busters rely on increas­ingly destruct­ive spec­tacle for audi­ences to get their kicks.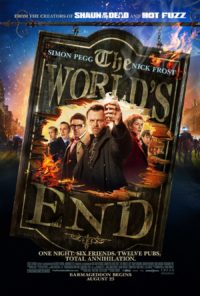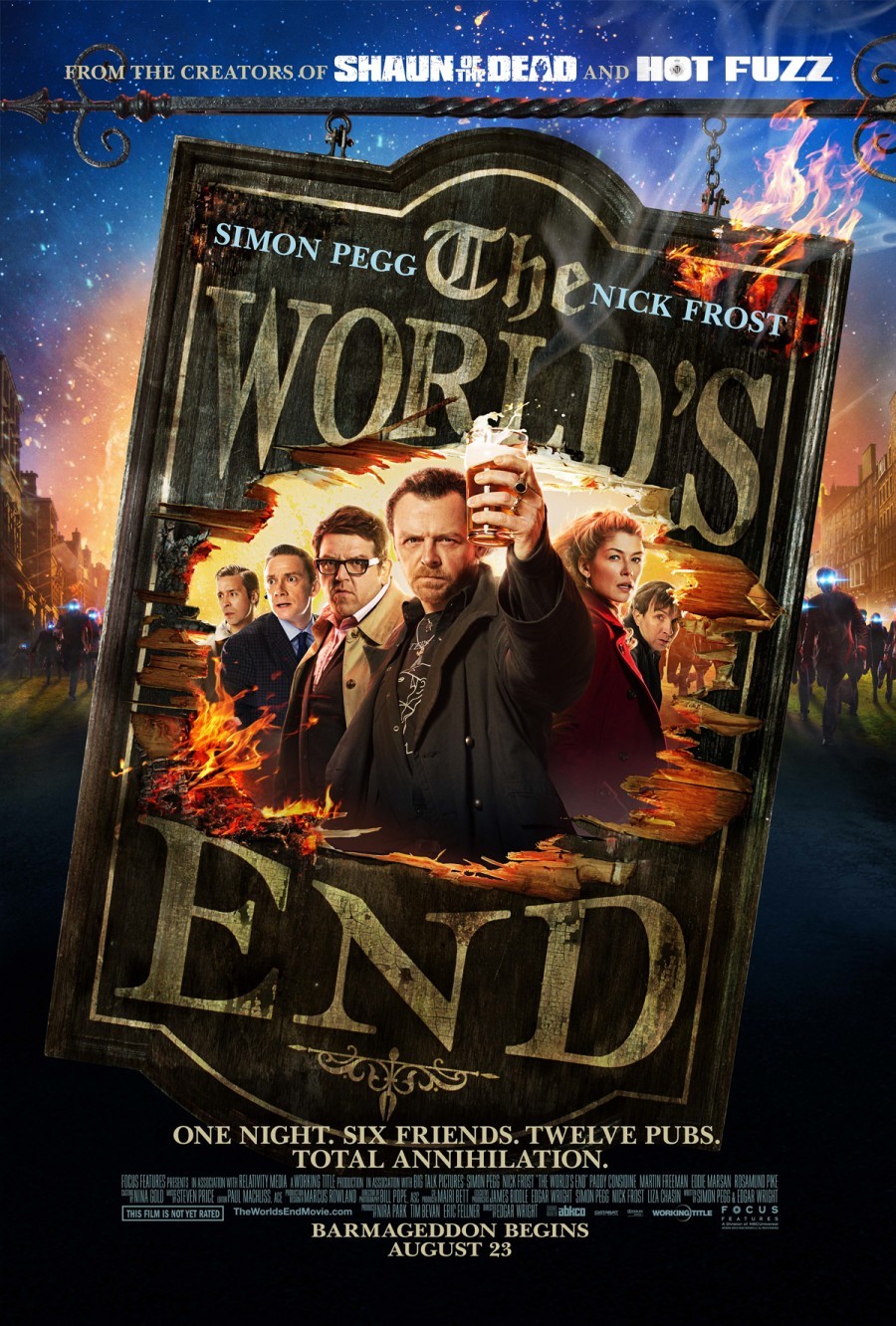 That's not to say that this film is light on apo­ca­lypse – it prom­ises the end of the world after all – but its core remains the deep friend­ships between men of a cer­tain age and how those friend­ships grow when tested – the same theme that infused their pre­vi­ous two films togeth­er, Shaun of the Dead and Hot Fuzz.
Pegg plays Gary King, middle-aged lost soul, pin­ing for the glory days of High School and des­per­ate to com­plete his mas­ter­piece – the 12 pub crawl through Newton Haven known as "The Golden Mile". He and his mates failed back in 1993 and he's round­ing them up for one last crack at it. His four old mates (played by Frost, Martin Freeman, Paddy Considine and the won­der­ful Eddie Marsan) are reluct­ant to leave their tidy grown-up lives behind but, per­suaded, they get to their old stomp­ing grounds only to find they are human­ity's only hope to avoid inter-galactic colonisation.
The World's End makes every oth­er com­mer­cial film this year look like lazy, spine­less hack­work. Tightly plot­ted, sol­id char­ac­ters with real devel­op­ment, an emo­tion­al core, sev­er­al lay­ers of sub­text – it's all here and they make it look so easy. It's 109 minutes and not a moment is wasted. They pack more gags into every scene than any­one has a right to expect and even the jokes advance plot, char­ac­ter and theme. It's stag­ger­ing. These three films should be set texts at every film school, every­where in the world. Flawless.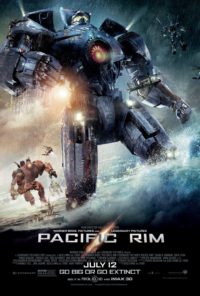 Considerably less flaw­less is Guillermo Del Toro's Pacific Rim, a movie inspired by (and ded­ic­ated to) the great mon­ster movies of the 20th cen­tury – stop-motion pas­ti­cine clas­sics by the late Ray Harryhausen and Ishirô Honda (who made Godzilla back in 1954). This is a very 21st Century ver­sion, though, with state-of-the-art digit­al giant robots fight­ing equally digit­al slob­bery giant mon­sters that emerge from a portal at the bot­tom of the Pacific Ocean. Aliens invad­ing Earth again. The effects are breath­tak­ing – it's pat­ron­ising to say that, yes, they really can do any­thing now, but they can! Like the crappy B‑movies that inspired it, Pacific Rim fails on char­ac­ter, act­ing and plot. The World's End shows how you can hon­our your inspir­a­tions and still be great. Pacific Rim shows how lov­ing bad films some­times means you make bad films.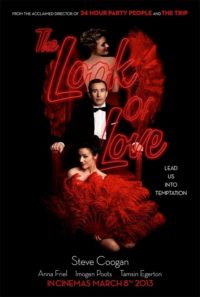 Another dis­ap­point­ment from a dir­ect­or whose pre­vi­ous I am fond of, Michael Winterbottom's The Look of Love misses an oppor­tun­ity to use a single char­ac­ter to define a cul­ture they way, say, 24 Hour Party People did with rock journ­al­ist Tony Wilson and the Manchester music scene back in 2002. Steve Coogan is also the star of this one, play­ing Britain's king of porn, Paul Raymond, who bestrode the seedy side streets of Soho like a mous­ta­chioed colos­sus for four decades.
From the nud­ie shows at the end of the pier to "classy" enter­tain­ments he hoped would rival the Folies Bergere and Moulin Rouge, Raymond was a very British smut-peddler. Seeing as my foot­ball team is suc­cess­fully owned by two chaps who made their for­tunes from the very same cul­ture that Raymond star­ted, I'm not going to get prudish or judg­ment­al about the sub­ject. I can say that, by focus­ing on the dreary fam­ily dra­mas, the film misses an oppor­tun­ity to dis­cuss why English adult enter­tain­ment was so grim, so class­less. It also relies too heav­ily on Coogan's cha­risma to restore interest when it so often flags. Sloppy.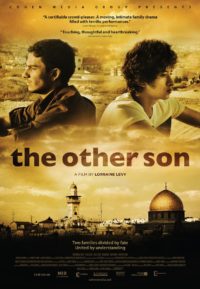 Lorraine Levy's The Other Son is a heavy-handed drama about the fal­lout from a mater­nity hos­pit­al mix-up in which an Israeli and Palestinian baby are swapped acci­dent­ally. Now they are teen­agers and the truth is out. I'm not sure how often this actu­ally hap­pens, par­tic­u­larly in an envir­on­ment so fraught with sym­bol­ism to begin with, but some­how this film man­ages to make the age-old ques­tions of nature vs. nur­ture seem fairly tur­gid, and the hands of fate with which the film is con­cerned are simply replaced by the equally manip­u­lat­ive hands of the screenwriter.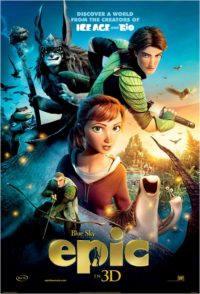 A quick final word on the battle for school hol­i­day anim­ated suprem­acy, raging at a mul­ti­plex near you. Monsters University is anoth­er Pixar sequel mis­fire, pur­port­ing to tell audi­ences how beloved (at least by me) char­ac­ters Mike and Sulley met while nav­ig­at­ing Scare School. Despite the pres­ence of Helen Mirren among the voice cast, this one stank of straight-to-video. Big dis­ap­point­ment. I could have sworn that Epic was from the same people that made the Christmas bomb Rise of the Guardians but I was wrong! It's been spray-painted with the same can of ugly, though, that's for sure.
Ripping off dozens of already suc­cess­ful chil­dren's stor­ies (not least The Borrowers), Epic is about a soci­ety of tiny people liv­ing har­mo­ni­ously in the woods, threatened by the forces of decay, pro­tec­ted by their magic Queen (Beyoncé Knowles). When she dies before appoint­ing a suc­cessor, a shrunken human teen­ager (Amanda Seyfried) is tasked with pro­tect­ing the sac­red bulb, blah, blah, blah. It's a decent story and my eleven-year-old com­pan­ion enjoyed her­self (and recog­nised more of the celebrity voices than I did) but, damn, it was ugly.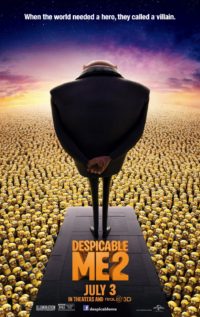 The cham­pi­on has to be Despicable Me 2, pitched at such a young age that par­ents simply have to watch with them (you would­n't leave a four-year-old alone in a movie theatre, would you?). This is box office dynam­ite! Two adult tick­ets for every child. In fact, I can­'t ima­gine a bet­ter cine­mat­ic baby-sitter than this one. Undemanding slap­stick com­edy, anim­ated to a very high level, with max­im­al cute­ness. I have to say, I felt noth­ing but I could sense the enjoy­ment com­ing from the lit­tlies all around me.
[Portions of this review pre­vi­ously appeared in
FishHead Magazine
.]