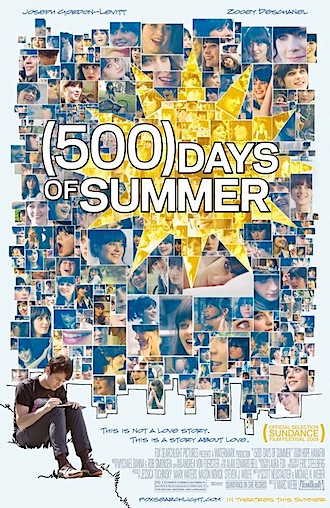 The romantic com­edy is moribund. The first traces of its demise can be dated to the turn of the mil­leni­um, when Hugh Grant decided that he didn't really want to be the floppy-haired object of middle-class women's affec­tions. Since then, the genre has been a reli­able pro­du­cer of tired and cyn­ic­al "battles of the sexes" or grown-up fables in which a self-centred man-child dis­cov­ers unlikely love via a woman who is palp­ably too good for him. Earlier this year The Ugly Truth scraped the bot­tom of that bar­rel by try­ing to merge both forms and has yet to be sur­passed as worst film of the year.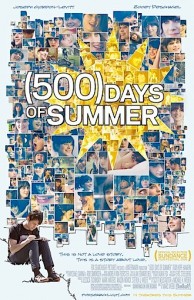 So, if ever there was a genre ripe for reboot (like Star Trek earli­er this year) it is the romantic com­edy and, because nature abhors a vacu­um, we now get one. It's called (500) Days of Summer and it may well be one of the best films of the year.
The time is present day Los Angeles (a street-level Los Angeles not a mil­lion miles away from the charm­ing In Search of a Midnight Kiss earli­er this year) and our hero (Joseph Gordon-Levitt) is a young vis­ion­ary who no longer believes in him­self: an archi­tect stuck in a dead-end job writ­ing greet­ing cards. He meets his boss's beau­ti­ful new assist­ant Summer (Zooey Deschanel) and they bond over The Smiths. He is besot­ted. She, not so much, but they start an affair.