The romantic comedy is moribund. The first traces of its demise can be dated to the turn of the millenium, when Hugh Grant decided that he didn't really want to be the floppy-haired object of middle-class women's affections. Since then, the genre has been a reliable producer of tired and cynical "battles of the sexes" or grown-up fables in which a self-centred man-child discovers unlikely love via a woman who is palpably too good for him. Earlier this year The Ugly Truth scraped the bottom of that barrel by trying to merge both forms and has yet to be surpassed as worst film of the year.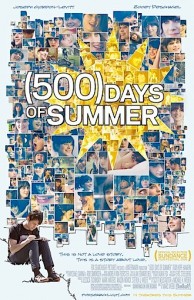 So, if ever there was a genre ripe for reboot (like Star Trek earlier this year) it is the romantic comedy and, because nature abhors a vacuum, we now get one. It's called (500) Days of Summer and it may well be one of the best films of the year.
The time is present day Los Angeles (a street-level Los Angeles not a million miles away from the charming In Search of a Midnight Kiss earlier this year) and our hero (Joseph Gordon-Levitt) is a young visionary who no longer believes in himself: an architect stuck in a dead-end job writing greeting cards. He meets his boss's beautiful new assistant Summer (Zooey Deschanel) and they bond over The Smiths. He is besotted. She, not so much, but they start an affair.
For most of the film, Deschanel's Summer seems like the standard kind of gamine-pixie-mystery girl-fantasy figure that male Hollywood writers have relied on for years but it is just one of the film's several choice insights that she turns out to be much more (and much less) than that. (500) Days of Summer can be too tricksy, too self-conscious (musical interludes, funky timeline management) and I got the uncomfortable feeling throughout that writers Scott Neustadter and Michael H. Weber have, quite frankly, been reading my mail, but the final scenes wrap the package up so nicely and sincerely that any flaws are easily forgiven.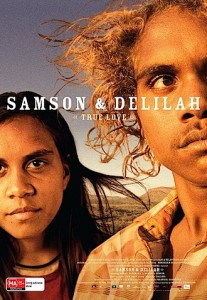 Another modern love story, although strikingly different, is the centrepiece of modern Australian masterpiece Samson and Delilah. In a one-ute village in the barren interior, a small community of aboriginals eke out a lonely existence supported by the dole and selling the occasional "native art work". It's the kind of place where gasoline can be used for only two things – getting out or getting high, but neither approach does Samson or Delilah any good.
Silent Samson (Rowan McNamara) has a thing for Delilah (Marissa Gibson), but she is looking after sickly Nana (Mitjili Napanangka Gibson) and isn't interested. The growth of their relationship, almost entirely wordless, is just one of many wonders in this beautiful and harrowing film. In trouble in the village, they shoot through and try and make a go of it in the nearest town but there things go from bad to worse. Their heartbreaking downward spiral (and unlikely redemption) takes on a metaphysical quality, like a dream but embedded in a gritty, terrifying reality.
Throughout, I kept thinking of the word alienation, but realised afterwards that you can't be alienated from a society you were never a part of. This is the kind of film that Ken Loach doesn't make any more – if he ever did.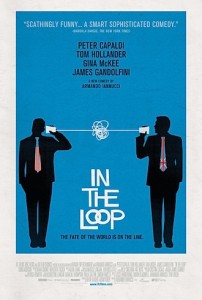 Biggest laughs of the week come from Armando Ianucci's satirical history lesson, In the Loop – a fiendish skewering of the so-called "special relationship" between the Poms and the Yanks. Ianucci's television work is legendary – Alan Partridge, the brilliant and very weird "Time Trumpet" and, of course, the progenitor of In the Loop, "The Thick of It" which can still be seen at odd hours of the night on UKTV. "The Thick of It" introduced the world to Peter Capaldi's reptilian press secretary Malcolm Tucker, whose capacity for vitriol and manipulation is undiminished on the big screen.
He's on the back foot throughout In the Loop, though, as bumbling low-level cabinet minister Simon Foster (Tom Hollander) puts his foot in it when asked about preparations for war in the Middle East. "Unforeseeable", he says which is wrong, but then so is "foreseeable", and it takes the formidable Tucker the entire film to wrest back the initiative from Americans on both sides who want to use poor Foster as "meat in the room" to prop up their own agendas. Soon, everyone is "climbing the mountain of conflict". Do you get the idea of how quotable this is? Wonderful, cynical entertainment featuring many memorable performances, not least James Gandolfini (TV's Tony Soprano) in the best big screen work he's done in years.
Printed in Wellington's Capital Times on Wednesday 7 October, 2009.