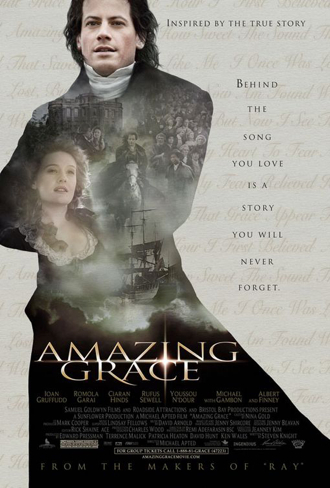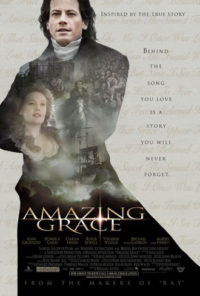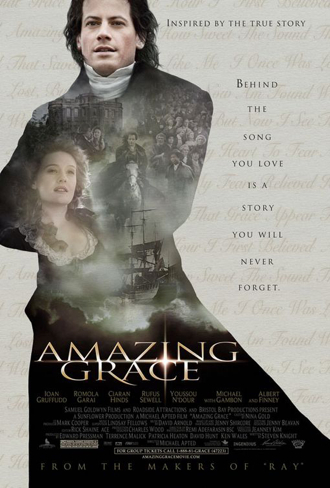 While the Film Festival takes up a jus­ti­fi­ably huge chunk of time and mind­space dur­ing these two weeks the world of com­mer­cial cinema has hit back hard with two of the best films of the year.
Amazing Grace is a hand­some peri­od piece about the cam­paign­ing life of William Wilberforce, tire­less toil­er for social justice and what we now call human rights in the 19th cen­tury. The film focusses on his lead­er­ship of the move­ment to ban the transat­lantic slave trade in the teeth of entrenched com­mer­cial and polit­ic­al oppos­i­tion. 11 mil­lion African men, women and chil­dren were dragged from their homes, clapped in chains and forced to work in the plant­a­tions and refiner­ies that fuelled the British Empire.
Wilberforce is played by Mr Fantastic (or Captain Hornblower, if you prefer) Ioan Gruffudd and, des­pite his lack of heavy­weight cre­den­tials, he holds up nicely in com­pet­i­tion with some of British cinema's finest. The Great Gambon (most recently Dumbledore in Harry Potter), Rufus Sewell (The Illusionist), Toby Jones (Infamous), Stephen Campbell Moore (The History Boys) and the mar­vel­lous Albert Finney all get moments to rise above the occa­sion­ally clunky, exposition-heavy, script.
Finney, in par­tic­u­lar, as the former slave-ship cap­tain John Newton who actu­ally wrote the hymn Amazing Grace (and the line "who saved a wretch like me" comes from deep inside a tor­tured con­science) is splendid.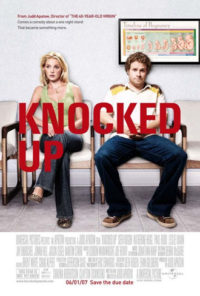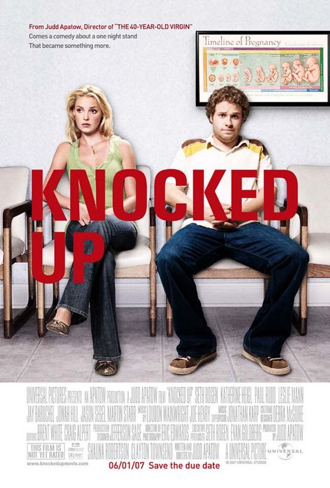 Even bet­ter is Knocked Up, Judd Apatow's bril­liant follow-up to The 40 Year Old Virgin. Supporting act­or in the earli­er film, Seth Rogen, gets pro­moted to the lead as Ben Stone, a fun-loving lay­about who gets his one night stand preg­nant and then learns the hard way about respons­ib­il­ity, adult­hood and love. Or you could say it's about Katherine Heigl's char­ac­ter Alison Scott, an ambi­tious report­er for the E! Channel who gets preg­nant to a one night stand and then learns the hard way about fam­ily, sac­ri­fice and pain.
Either way you choose it, Knocked Up is a won­der­ful film that shows a deep-seated love for life in all it's gooey glory. The sup­port­ing cast are per­fect, includ­ing (the some­times patchy) Paul Rudd and Mrs Apatow, Leslie Mann, as the scary mar­ried couple our her­oes use to altern­ately inspire or repel each other.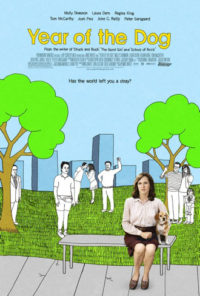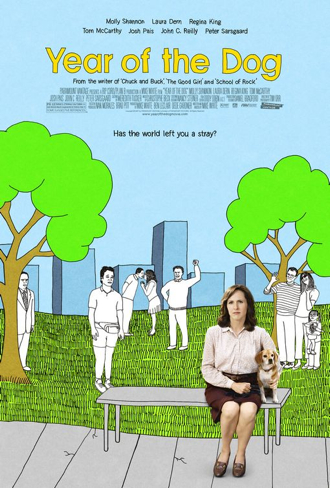 Judd Apatow made his name in tele­vi­sion, writ­ing and pro­du­cing shows like "The Ben Stiller Show" and the great "Freaks and Geeks". Another "Freaks and Geeks" alumni, Mike White, also has a fea­ture out this week: Year of the Dog star­ring Molly Shannon. Shannon plays dowdy sec­ret­ary Peggy whose beloved dog Pencil dies in some­what mys­ter­i­ous cir­cum­stances leav­ing her alone to face the world.
In her attempts to replace Pencil with some­thing (anoth­er dog, a man) she learns a little bit about the world and an awful lot about her­self. Like Knocked Up there's a contrast-couple, there to show our her­oes what life might be like if only they gave up being them­selves, in this case played by Laura Dern and Thomas McCarthy; and like Knocked Up there's a lot of epis­od­ic com­edy moments though with a much dark­er edge.
Year of the Dog is White's first fea­ture as dir­ect­or (after writ­ing films like Chuck and Buck, The Good Girl and The School of Rock) and it seems as if he has­n't dir­ec­ted this film so much as writ­ten and pho­to­graphed it. That's not to say that it isn't enjoy­able – it is. It's just not ter­ribly cinematic.
Printed in Wellington's Capital Times on Wednesday 25 July, 2007.
Nature of con­flict: Year of the Dog opens at the Academy Cinema in Auckland on Weds 1 Aug. I do con­tract work for them design­ing and main­tain­ing their website.