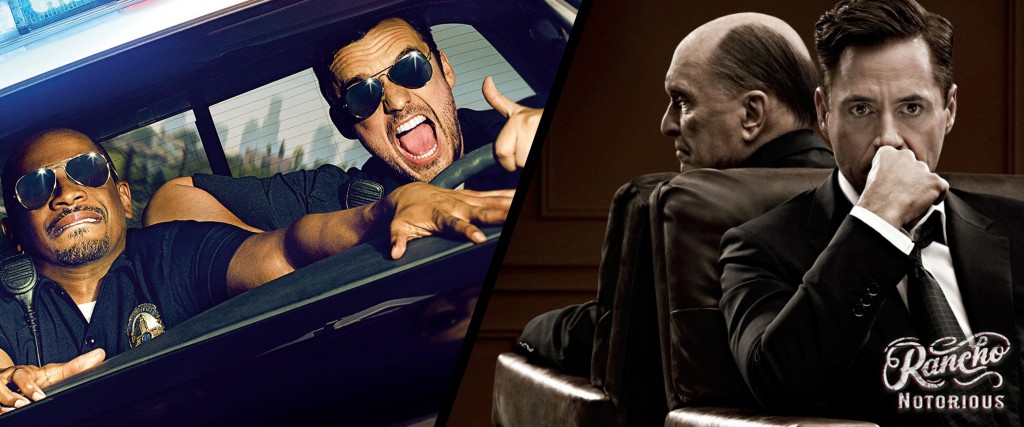 Once again Dan (in Wellington) and Kailey (in Vancouver) are joined by Fairfax senior film reviewer Graeme Tuckett. Hear more from Kailey's adventures at the Vancouver International Film Festival; plus all three collaborate on a review of Robert Downey Jr. in The Judge and Graeme and Dan count the laughs in Let's Be Cops. Also featuring several non-gratuitous mentions of Game of Thrones that should do a good job of boosting our iTunes ratings.
[iframe style="border:none" src="http://html5-player.libsyn.com/embed/episode/id/3124362/height/300/width/300/thumbnail/yes/theme/standard" height="300" width="300" scrolling="no" allowfullscreen webkitallowfullscreen mozallowfullscreen oallowfullscreen msallowfullscreen]
Right-click to download this episode!
Show notes:
2014 Show Me Shorts film festival launches in New Zealand
Christian Bale to Play Steve Jobs in New Movie — IMDb
Warner Bros. Announces 10 DC Movies, 3 Lego Movies and 3 'Harry Potter' Spinoffs — The Hollywood Reporter
HBO to Launch Standalone Over-the-Top Service in U.S. Next Year — Variety