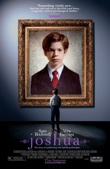 Several times during the creepy psychological, paediatrical, thriller Joshua, stressed parents Sam Rockwell and Vera Farmiga are told to "just get a nanny". If only they had, they may have got Scarlett Johansson and Joshua would have become a romantic comedy with a bit of soft social commentary. Instead, they plough on parenting proudly, heedless of the damage being done by troubled elder-son Joshua (Jacob Kogan), until it is too late.
Rockwell and Farmiga are a wealthy Manhattan couple. He investment banks for bully Chester Fields (Michael McKean from Spinal Tap) while she unravels at home. When new baby Lily arrives 9 year old Joshua, a strangely self-possessed preppy child with that inability to blink that in Hollywood usually signals significant psychological disorder or demonic possession, starts systematically destroying the family — including pets and grandmothers — in order to preserve it.
Joshua is the first feature for writer-director George Ratliff but he demonstrated an affinity for this sort of torture with the award-winning documentary Hell House a few years ago, about God-less children being scared back on the straight and narrow by a bizarre evangelical role playing exercise. The neat thing about Joshua is the way it evokes classic supernatural, possessed child films like The Omen or Rosemary's Baby without ever confirming that Joshua himself is anything other than a nasty, controlling little boy.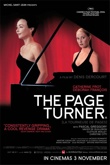 Another demented piano-player bent on destruction (Joshua has an affinity for Bartok and show-tunes) appears in French thriller The Page Turner. Déborah François (from l'Enfant) stars as Mélanie Prouvost, a young woman determined to wreak her revenge on the concert pianist who, she believes, wrecked her career before it had even begun. At the age of eleven Mélanie was auditioning for a prestigious Paris music school when arrogant Ariane Fouchécourt (Catherine Frot) interrupted her performance to sign an autograph. She never got her concentration back, failed the audition, and now its payback time. Ten years later she gets herself a temporary job as a nanny to Ariane's son Tristan at their country pad. Once there she proceeds to seduce and destroy as many members of the household as she can before walking out of their lives again into the dawn sunlight.
The problem with The Page Turner (and Joshua to a similar extent) is the plot: there are no twists or reversals; the protagonist has a plan, executes it, makes everyone miserable then skips away as the film ends. Too easy. And because her character is essentially blank (that 'no blinking' thing again) it's harder to engage with than it could be.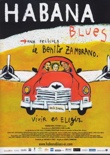 Finally, the spirited Cuban production Habana Blues returns from the World Cinema Showcase. I recommended it then, and I do again, if only to see a portrait of Cuba that is destined for change one way or another. Ruy and Tito are in a band that can only hit the big time offshore — they have an opportunity to go to Spain — and once they've gone there is no going back. But Ruy's wife Caridad wants to take their kids to Miami for a new life and he has to choose between family and fame, each choice rife with risk.
Printed in Wellington's Capital Times on Wednesday 5 December, 2007.