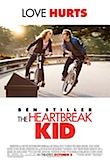 Let's get the unpleasantness out of the way first: watching The Farrelly Brothers' ugly remake of Neil Simon's The Heartbreak Kid was a trial beyond all human endurance. After about 20 minutes I was begging for release (which came shortly afterwards as blissful unconsciousness overtook me). Sadly, no studio executive will ever get fired for green-lighting a racy Ben Stiller romantic comedy so no matter how bad this one is it won't be the last one we are forced to endure.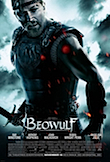 Another pointer to the future of mainstream Hollywood (and considerably less depressing) is the bombastic 3D epic Beowulf, in which real actors like Anthony Hopkins and John Malkovich are used as a base for computer animated performances which at times are eerily lifelike and at other times, well, not so much. Last year saw an entertaining low brow and low budget re-telling of the Beowulf legend and this version is similarly earthy but suffers from some clunky dialogue between the big set-pieces. But none of that is a reason for going: seeing the future of cinema is.
For the first time in Wellington a feature film is being screened in the new hi-resolution digital format: flicker, scratch and vibration free. I'm sure eventually some pimply nerd of a projectionist will work out how to play it out of focus but for the time being it is the state of the art and I am thrilled it's here. In terms of 3D, I was a sceptic but now I am sold. With James Cameron shooting Avatar in 3D in Wellington at the moment and the Jackson/Spielberg Tintin due for 3D release in 2009 it seems like the technology and the art are coming together nicely. Ultimately Beowulf isn't much of a film but then neither was The Jazz Singer and look what happened then.

As contrast to the exceptional digital presentation for Beowulf, The Dead Girl (screened from what looks like a DVD) is considerably sub-optimal. I'm not averse to DVD as a theatrical format, as I know sometimes 35mm prints are not available, but this screening (at The Empire) was very poor, making the wonderful Marcia Gay Harden at times look like Michael Jackson. The Dead Girl is a heavyweight drama about the various characters who are effected by a murder and the performances (from Toni Collette and Rose Byrne especially) are excellent but the relentlessness is debilitating.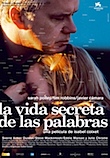 Three sensitive films about trauma and recovery are screening in Wellington simultaneously at the moment. The Secret Life of Words is the best of them: it's always a pleasure to discover that you've been watching something quite different to the film you thought you'd sat down to. This is a testament to Isabel Coixet's subtly layered script and her patient direction, as well as Sarah Polley's modest performance as Hannah, nursing Tim Robbins' injured oil-rig worker after a tragic accident. It sounds more contrived than it actually is.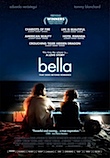 A little less substantial, but similarly affecting, is Bella about a young woman in New York (Nina, played by Tammy Blanchard) who makes the unwelcome discovery that she is pregnant. When her boss, Manny, fires her from her restaurant job Manny's brother José the chef comes to her aid. For reasons that are more to do with his own guilt and pain he tries to help in the only we he can; by making a connection. And that is what both of these films are about, ultimately: the necessity of human connection in order for us to heal our lives.
It seems churlish to be too critical of a well-intentioned Holocaust memoir like Nina's Journey. The tale of a young woman from Poland surviving the Warsaw Ghetto and eventually escaping to Sweden is obviously a labour of over for writer-director Lena Einhorn (who I'm guessing shares more than just a surname with protagonist and narrator Nina Einhorn) but a little more distance might have helped and the anaemic re-creations have the look of something you might see on the Discovery Channel.
Printed in Wellington's Capital Times on Wednesday 28 November, 2007.