Like the buses on Courtenay Place after 8 o'clock on a Sunday night, you can wait what seems like forever for a cinema masterpiece and then two come along at once. Like No Country for Old Men, P. T. Anderson's There Will Be Blood is an American classic and you'd be hard-pushed to slip a playing card between them in terms of quality.
Dedicated to Anderson's hero, Robert Altman, Blood is a beast of a different colour to Old Men: a heavy-weight Western-style epic pouring oil on the myth of the American dream and then dropping a match on it. The amazing Daniel Day-Lewis plays independent prospector, oil man and misanthrope Daniel Plainview. Determined to separate simple people from the oil under their feet he uses his adopted child in order to resemble an honest family man while he plots the downfall of his enemies.
There Will Be Blood ruthlessly dissects the two competing powers of 20th Century American life: capitalism and religion, each as cynical and corrupt as the other. Paul Dano (the comically mute son in Little Miss Sunshine) is a revelation as charismatic pastor Eli Sunday, the only character strong enough to merit a battle of wills with Plainview – a battle to the finish.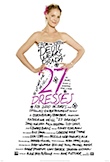 Listless rom-com 27 Dresses comes to life for one amusing montage of weddings and dresses (about half way in) but otherwise this star-vehicle for Katherine Heigl (Knocked Up) seems under-powered. She's joined in the film by James Marsden (Enchanted) (not normally a cause for rejoicing, and so it proves once again here) and Malin Akerman (The Heartbreak Kid) who isn't nearly as funny as she thinks she is. Heigl plays a supposedly plain, self-effacing, young woman who organises the lives (and weddings) of all those around her while secretly pining for a wedding of her own with Boss Ed Burns.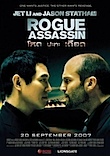 Rogue Assassin is big and dumb and doesn't even succeed on it's own limited terms. Former member of the British Olympic Diving Team, Jason Statham (Crank) plays an inexplicably English-accented FBI agent in the Asian Crime Unit. He's on the trail of an ex-CIA hitman named Rogue (Jet Li) who is engaged in a Yojimbo-like plot to destroy San Francisco's Yakuza and Triad gangs. Fans of Jet Li's trademark balletic martial arts will be disappointed as anything more than standing around looking stern seems to be beyond him now. The daft twist at the end will provide some much-needed amusement.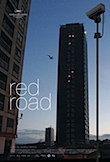 Danish provocateur director Lars von Trier recently announced his retirement from filmmaking due to depression. He hasn't ceased involvement in film, though, as his company Zentropa is still producing some of the most unusual and challenging films around and Red Road is a perfect example, the first release in a new project called The Advance Party. Zentropa producers Lone Scherfig & Anders Thomas Jensen (Wilbur Wants to Kill Himself) created several characters and then gave those characters (and a set of rules about how they should be used) to three writer-directors in the hope that the three films together would prove greater than the sum of the parts.
The first film, Andrea Arnold's Red Road, isn't just an interesting experiment, it's actually very good. Lonely Glasgow CCTV operator Jackie (Kate Dickie) is haunted by an unspecified tragedy from her past. When she sees an unexpected face on her monitor she, in spite of herself, is forced to confront him and her own grief. The Red Road council estate, that gives the film it's name, makes Newtown Park Flats look like the Isle of Capri, and the whole thing has a Loach-ian grit that is happily well-balanced by some beautiful cinematography. The film itself plays out slowly, but not inevitably, and the surprise revelation at the end is less powerful but somehow more moving than you expect.
Printed in Wellington's Capital Times on Wednesday 20 February, 2008.
Notes on screening conditions: There Will Be Blood screened at Rialto Wellington on Saturday afternoon. The image was incorrectly masked so that the vertical cyan soundtrack along the left of the screen was clearly visible throughout. The projectionist was alerted but he shrugged his shoulders and said there was nothing he could do about it. We have about six more weeks of Rialto Wellington and I volunteer to swing the first wrecking-ball.