Computer pro­gram­mers have a concept called 'garbage col­lec­tion' whereby use­less and redund­ant items are auto­mat­ic­ally dis­posed of by 'the sys­tem'. We film review­ers don't have access to such tech­no­logy, how­ever, and are respons­ible for tidy­ing our own rooms so, while all sens­ible cinephiles have their atten­tion focused on the Festival, this column is play­ing catch-up with the com­mer­cial releases still play­ing in your loc­al cineplex.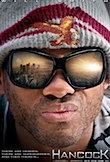 First up is Will Smith's tra­di­tion­al 4th July epic, Hancock. All the major dis­trib­ut­ors know to steer well clear of Independence Day week­end as Smith totally 'owns' but that grip may loosen after his latest effort left many under­whelmed. But, what's that you say? $453m world­wide gross? He turns out to be abso­lutely crit­ic proof and I feel even more redund­ant than usual.
As a Smith admirer, I was ter­ribly let down by Hancock. A prom­ising first two acts in which the eponym­ous superhero-bum seeks redemp­tion under the guid­ance of PR flack Jason Bateman turns to cus­tard in a final third that seems to have been made up as they went along with poor Charlize Theron hav­ing to explain the non­sense plot in an embar­rass­ing exten­ded mono­logue over a hos­pit­al bed con­tain­ing a dying Hancock. Total balderdash.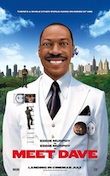 Although, not as awful as Meet Dave in which Eddie Murphy plays a space­ship that looks like Eddie Murphy, piloted by Eddie Murphy, walk­ing stiffly around Manhattan look­ing for a lost orb that will steal all of Earth's sea­wa­ter and save the home plan­et. As bad as it sounds, if not worse.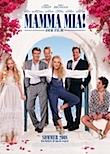 Much more fun, though very messy, is Mamma Mia!, the star-studded trib­ute to ABBA and plat­forms that, in it's music­al theatre incarn­a­tion, has romped around the stages of the world for nearly ten years. On a Greek island, Meryl Streep is pre­par­ing for her daugh­ter­'s wed­ding not real­ising that said daugter (Amanda Seyfried) has invited all three of her pos­sible fath­ers (Pierce Brosnan, Colin Firth and Stellan Skarsgard). All the ABBA hits are per­formed with con­sid­er­able karaōke-style energy from the mostly non-singers and Streep provides a les­son for the likes of Robert De Niro that when you take on a frothy com­mer­cial com­edy you don't have to leave your tal­ent in your trailer.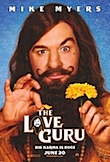 Finally, let us praise dir­ect­or Jay Roach who it would appear (on the evid­ence of Mike Myers' new "com­edy" The Love Guru) was the real tal­ent behind the Austin Powers movies. Somebody with the unlikely name of Marco Schnabel dir­ects this one and Myers pro­duces, co-writes and stars in this facile van­ity pro­ject about a self-help spir­itu­al­ist who tries to become the new Deepak Chopra by sav­ing the mar­riage of a star ice hockey play­er (Romany Malco) so he can then lead his team to "Stanley's Cup". The most divert­ing thing about this miss and miss affair is won­der­ing why the Toronto Maple Leafs aren't called the Toronto Maple Leaves – a mys­tery on a par with how this putrid and insult­ing effort ever got off the ground in the first place.
Printed in Wellington's Capital Times on Wednesday 23 July, 2008.
Notes on screen­ing con­di­tions: Hancock was at the Embassy. So was Mamma Mia! which was not done any favours by a dam­aged digit­al soundtrack on the print sup­plied by Paramount – very dis­ap­point­ing for a world­wide day & date release. Meet Dave was screened by the lovely people at the Empire in Island Bay. The Love Guru was only on at Readings in Wellington and they don't sup­ply media with comp tick­ets. Normally, I would work around that by see­ing a film with Graeme Tuckett of the Dominion Post (or, hell, even bor­row­ing his pass on occa­sion) but this time that was­n't feas­ible with the Festival kick­ing off at the same time. So, I'm ashamed to say I down­loaded it. Yes, I tor­ren­ted a file that had ori­gin­ally been a pre­view DVD sup­plied by Paramount Pictures, with the water­mark pixel­lated out. I would apo­lo­gise except I'm wait­ing for Mike Myers to apo­lo­gise to me first for mak­ing me watch it. And by the way, tor­rent­ing ain't free – The Love Guru would have cost me a couple of bucks for the band­width and it was­n't worth that.