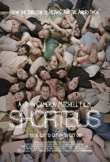 If you have ever watched American movies you'll be familiar with the big yellow bus that traditionally takes the kids to school. But evidently, there is another kind of bus, smaller, just for the troubled and the challenged, what we now call "special needs". It's called the Shortbus, which is also the name of a sex club in New York where alternative-types hang out and shag each other and the name of the new film by Hedwig-auteur John Cameron Mitchell.
The film follows several young New Yorkers (singles and couples; straight and gay) through a journey to discover themselves. Yes, its about sex but more than that it's about connecting — something that seems increasingly difficult in this day and age. Quote of the year (so far) from Justin Bond, host of Shortbus the club: "I used to want to save the world, now I'm happy if I can just leave the room with my dignity intact." I have a feeling that Shortbus is going to have a long life once it leaves cinemas as word slowly gets around. Highly recommended.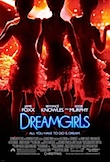 The flashy musical Dreamgirls is a lightly disguised re-telling of the story of Motown and the relationship between visionary boss Berry Gordy and his muse, Diana Ross. Unfortunately the wonderful music of the Hitsville USA era is nowhere to be found, just bland Broadway showtunes gussied up to sound like The Supremes, etc. It's always going to be a problem for a musical — songs that aren't very good — but it's the only problem for a film that gets everything else pretty right.
The performances are good from all the principals, including Jamie Foxx, Beyoncé; and Eddie Murphy, but the stand-out is newcomer Jennifer Hudson, as the wronged Dreamette Effie White, who steals every scene she's in and stops the show every time she opens her lungs. Truly, a star is born. Dreamgirls is worth watching for Hudson and for the most outstanding production design I have witnessed in decades.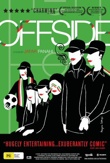 Supporting a sports team is the fastest introduction to humility I can think of (at least it is with the teams I follow) but at least those teams are usually happy for your support. Imagine that you are a passionate, face-painting, supporter of your national football team, about to play their most important match for a decade but you're not allowed in — 'cause you're a girl.
This is the problem facing several young Tehrani girls desperate to see Iran play their final World Cup qualifying game against Bahrain in 2005. In Iran, however, women are not allowed in the stadium. Jafar Panahi's comedy Offside is about a group of these girls as they try to outsmart the gormless young recruits tasked with guarding them.
Offside is a little diamond of a film, rough around the edges as one might expect, but funny and sweet at the same time. I know a little bit more about my world now that I've seen it.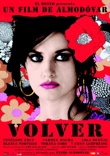 Pedro Almodóvar's Volver is all but perfect. Try as I might I can't find a flaw with the performances, the story or the direction. Penélope Cruz has never been better as Raimunda, hard-working mother of teenage Paula, wife of layabout Paco, sister of homely home-hairdresser Sole, daughter of probably-dead mother Irene and best friend of sickly Agustina.
It's been a great week for arthouse films and a week I heartily recommend you see more than one film.
Printed in Wellington's Capital Times on Wednesday 24 January, 2007.