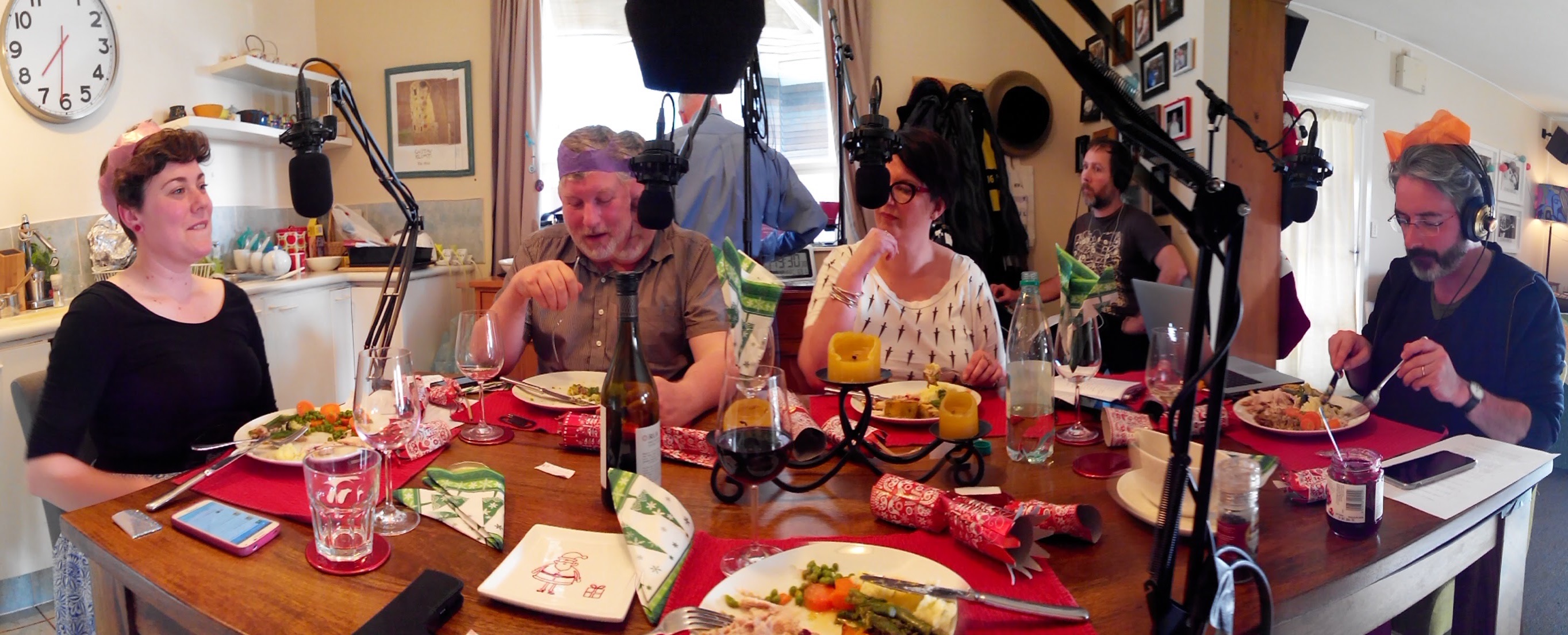 The pod­cast ver­sion of the 2nd annu­al sum­ming up of the year in film, tv and oth­er cool stuff – ori­gin­ally streamed live from the Rancho kit­chen on Friday 18 December.
Around the din­ner table were Dan, Kailey, Sarah McMullan, Ben Woodward and Mike Dickison. On the line from Sydney was ABC Radio National's Jason Di Rosso and, via the magic of the movies, the NZ Top Ten box office res­ults are read by a fam­ous British act­ing knight.
The show was recor­ded and engin­eered by Marc Chesterman (and what a good job he did of it too) in front of an audi­ence of fam­ily and friends of the show.