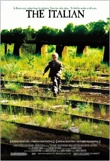 Returning swiftly from the Festival is The Italian, a lovely and old-fashioned art-house win­ner about a six year-old Russian orphan played by the won­der­ful Kolya Spiridonov. He's Vanya, a little urchin with soul­ful eyes who sees everything that goes on in his wretched Dickensian orphan­age includ­ing the cor­rup­tion, thiev­ery and abuse. The moth­er of his best friend makes a pathet­ic drunk­en appear­ance which gives him the idea that he, too, might have a moth­er. And, if he has a moth­er then there's no reas­on why he can­'t find her so they can live togeth­er forever. Highly recommended.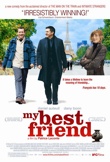 My Best Friend is one of those French films that sig­nals its gal­lic cre­den­tials with plenty of accor­di­on music (though falls short of gra­tu­it­ous Eiffel Tower shots like Orchestra Seats earli­er in the year). Ubiquitous Daniel Auteuill plays an antique deal­er who dis­cov­ers he has no friends but needs one to win a bet. He dis­cov­ers trivia buff taxi driver Dany Boon who seems to win friends effort­lessly and demands to know his secret.
And, like so many French films, the effete bour­geois gets life les­sons from the down-to-earth pro­let­ari­an (cf Conversations With My Gardener, still to return from the Festival) because the life of an intel­lec­tu­al is no life at all. If this was an American remake star­ring John Travolta and, say, Chris Rock we'd call it the rub­bish it is.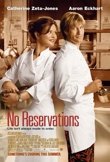 Talking of rub­bish American remakes, No Reservations is a vir­tu­ally shot-for-shot recre­ation of the German hit Mostly Martha about an uptight female chef dis­armed by her 9 year-old niece and the vivid Italian chef she is forced to work beside. This is a vehicle for Catherine Zeta-Jones with sup­port from Little Miss Sunshine's Abigail Breslin and talk­ing chin Aaron Eckhart and I'm sure most will find it unex­cep­tion­al; I des­pised its lazy com­pet­ence includ­ing the cyn­ic­al abil­ity to com­mis­sion a rare Philip Glass score and then dis­card it whenev­er the need for a cheap pop cue appears.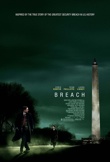 Breach is a ter­ribly good, low-key, post-Cold War thrill­er anchored by a Champions League per­form­ance from Chris Cooper as real-life FBI trait­or Robert Hanssen who was caught and con­victed in February 2001 after 22 years selling secrets to the Russians. Helping nail him is rook­ie Ryan Phillippe who, at first, is seduced by his pious Catholicism and computer-nerdery before dis­cov­er­ing the com­plex and unusu­al man inside. Of course, while the FBI was put­ting every spare man-hour on the case of the mole with­in, sev­er­al Saudi stu­dents were learn­ing to fly planes in Florida so it was­n't exactly the Bureau's finest hour.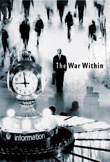 In The War Within, Grand Central Station in New York is the tar­get of fic­tion­al Al-Qaeda ter­ror­ist Hassan who, like Derek Luke's char­ac­ter in Catch a Fire a few weeks ago, is an inno­cent man rad­ic­al­ised by the bru­tal­ity around him. Very well made and pho­to­graphed (HD's digit­al abil­ity to pro­duce vivid, sat­ur­ated col­ours well to the fore) on a mod­est budget. The War Within is almost cal­cu­lated to be of lim­ited interest to main­stream audi­ences but will cer­tainly reward those who seek it out.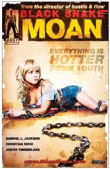 In Black Snake Moan, psychologically-damaged abuse-victim Christina Ricci goes off the deep end when boy­friend Justin Timberlake leaves their small Tennessee town to join the National Guard. Grizzled Blues vet­er­an Samuel L. Jackson chains her to a radi­at­or to save her from her­self but he has issues of his own, of course. Black Snake Moan gets bet­ter the more it trusts its char­ac­ters and, if you can get past the pulp shock value, there's a good film inside.
Printed in Wellington's Capital Times, Wednesday 23 August, 2007.
Some screen­ing notes: The Italian screened at home sev­er­al weeks ago on a time-coded DVD from the Film Festival; My Best Friend viewed from the too close front row of a packed Penthouse Three (the big new one) on 11 August; No Reservations seen at a vir­tu­ally empty staff and media screen­ing in Readings 8 at 9.15 on a Monday morn­ing (6 August); Breach watched this Monday (20 August) at the Empire in Island Bay who shouted me a free cof­fee after I bitched about the bus driver mak­ing me throw my first one away; The War Within screened at home on Saturday night from a gently water­marked DVD from Arkles, the dis­trib­ut­or; Black Snake Moan screened at the Paramount on Monday afternoon.
Full dis­clos­ure: I have done paid work in the past for Arkles Entertainment (dis­trib­ut­or of The War Within) and am design­ing their new web site which will be live next week.