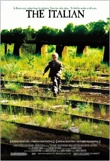 Returning swiftly from the Festival is The Italian, a lovely and old-fashioned art-house winner about a six year-old Russian orphan played by the wonderful Kolya Spiridonov. He's Vanya, a little urchin with soulful eyes who sees everything that goes on in his wretched Dickensian orphanage including the corruption, thievery and abuse. The mother of his best friend makes a pathetic drunken appearance which gives him the idea that he, too, might have a mother. And, if he has a mother then there's no reason why he can't find her so they can live together forever. Highly recommended.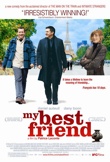 My Best Friend is one of those French films that signals its gallic credentials with plenty of accordion music (though falls short of gratuitous Eiffel Tower shots like Orchestra Seats earlier in the year). Ubiquitous Daniel Auteuill plays an antique dealer who discovers he has no friends but needs one to win a bet. He discovers trivia buff taxi driver Dany Boon who seems to win friends effortlessly and demands to know his secret.
And, like so many French films, the effete bourgeois gets life lessons from the down-to-earth proletarian (cf Conversations With My Gardener, still to return from the Festival) because the life of an intellectual is no life at all. If this was an American remake starring John Travolta and, say, Chris Rock we'd call it the rubbish it is.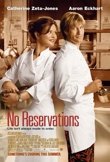 Talking of rubbish American remakes, No Reservations is a virtually shot-for-shot recreation of the German hit Mostly Martha about an uptight female chef disarmed by her 9 year-old niece and the vivid Italian chef she is forced to work beside. This is a vehicle for Catherine Zeta-Jones with support from Little Miss Sunshine's Abigail Breslin and talking chin Aaron Eckhart and I'm sure most will find it unexceptional; I despised its lazy competence including the cynical ability to commission a rare Philip Glass score and then discard it whenever the need for a cheap pop cue appears.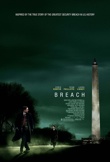 Breach is a terribly good, low-key, post-Cold War thriller anchored by a Champions League performance from Chris Cooper as real-life FBI traitor Robert Hanssen who was caught and convicted in February 2001 after 22 years selling secrets to the Russians. Helping nail him is rookie Ryan Phillippe who, at first, is seduced by his pious Catholicism and computer-nerdery before discovering the complex and unusual man inside. Of course, while the FBI was putting every spare man-hour on the case of the mole within, several Saudi students were learning to fly planes in Florida so it wasn't exactly the Bureau's finest hour.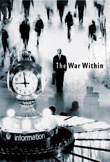 In The War Within, Grand Central Station in New York is the target of fictional Al-Qaeda terrorist Hassan who, like Derek Luke's character in Catch a Fire a few weeks ago, is an innocent man radicalised by the brutality around him. Very well made and photographed (HD's digital ability to produce vivid, saturated colours well to the fore) on a modest budget. The War Within is almost calculated to be of limited interest to mainstream audiences but will certainly reward those who seek it out.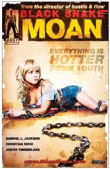 In Black Snake Moan, psychologically-damaged abuse-victim Christina Ricci goes off the deep end when boyfriend Justin Timberlake leaves their small Tennessee town to join the National Guard. Grizzled Blues veteran Samuel L. Jackson chains her to a radiator to save her from herself but he has issues of his own, of course. Black Snake Moan gets better the more it trusts its characters and, if you can get past the pulp shock value, there's a good film inside.
Printed in Wellington's Capital Times, Wednesday 23 August, 2007.
Some screening notes: The Italian screened at home several weeks ago on a time-coded DVD from the Film Festival; My Best Friend viewed from the too close front row of a packed Penthouse Three (the big new one) on 11 August; No Reservations seen at a virtually empty staff and media screening in Readings 8 at 9.15 on a Monday morning (6 August); Breach watched this Monday (20 August) at the Empire in Island Bay who shouted me a free coffee after I bitched about the bus driver making me throw my first one away; The War Within screened at home on Saturday night from a gently watermarked DVD from Arkles, the distributor; Black Snake Moan screened at the Paramount on Monday afternoon.
Full disclosure: I have done paid work in the past for Arkles Entertainment (distributor of The War Within) and am designing their new web site which will be live next week.