Regular and attent­ive read­ers to this column will know that I heart­ily endorse mem­ber­ship of the Film Society as the best value cinema-going in town. For example, a few weeks ago this year mem­bers (and pro­spect­ive mem­bers) were treated to a sneak pre­view of a lovely little film not yet released to the gen­er­al public.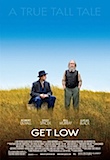 Get Low is the kind of film that gets made all too rarely these days: a thought­ful, detailed, slow paced med­it­a­tion on char­ac­ter and per­son­al his­tory. It's a drama, but with plenty of amus­ing moments, and it's a show­case for two great screen act­ors – two act­ors who spend far to much of their time these days repeat­ing old per­form­ances but here they prove that they've still got it when it counts.
Screen legend Robert Duvall (The Godfather, Apocalypse Now) plays Felix Bush, a lonely her­mit liv­ing in Tennessee in the 1930s. Unkempt and iras­cible, the loc­als steer well clear because of his dan­ger­ous repu­ta­tion and that's just the way he seems to like it. But some­thing is eat­ing away at him and he decides to throw a party – a funer­al party for him­self so that people can tell their stor­ies about him to his face and, maybe, he can tell one or two of his own. He enlists the help of loc­al under­taker Bill Murray and, with the help of his assist­ant (Lucas Black), the old man gets a chance to set some records straight.
Get Low is highly recom­men­ded by this review­er. Duvall is extraordin­ary – car­ry­ing a film on nearly 80 year old shoulders – and Murray's per­form­ance is an abso­lute pleasure.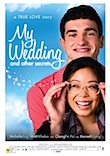 There's anoth­er kiwi rom-com in town: My Wedding and Other Secrets fol­lows on the heels of recent mis­fire Love Birds and I'm pleased to report that this one hits more than it misses. Based on her 2005 doc­u­ment­ary Banana in a Nutshell (and thus her own life), Roseanne Liang's well observed fea­ture actu­ally man­ages to avoid most of the clichés that the trail­er threatened us with and is all the bet­ter for it.
Film nerd Emily Chu (Michelle Ang) falls for James (Matt Whelan) at the University Fencing Club. It turns out that he's a dif­fer­ent kind of nerd (Dungeons & Dragons!) and it's a match made in heav­en – except she's wor­ried about the impossib­il­ity of get­ting her con­ser­vat­ive par­ents' approv­al. The main strength here is the rela­tion­ship between the two leads – Whelan in par­tic­u­lar is per­fectly pitched – and there are sev­er­al scenes that are really quite affecting.
In Limitless, The Hangover 's Bradley Cooper plays a failed author who is giv­en a shot at the big time with the help of some little sil­ver pills. The pills put him in touch with the roughly 80% of his brain that he/we nev­er make use of or get access to. His memory becomes astound­ing and his abil­ity to pro­cess data makes him a stag­ger­ingly effect­ive busi­ness ana­lyst. This being America he doesn't even think of put­ting these powers towards the great­er good of human­ity. He uses them to make money but before he can clinch the deal of the cen­tury he starts run­ning out of tab­lets and the with­draw­al is punishing.
And that's where it starts to get quite inter­est­ing. Lots of dis­rep­ut­able people are after these little shiny things and want to do Mr Cooper harm to get at them. But he doesn't have any and can no longer think fast enough to stay one step ahead of the game. Limitless is a rar­ity these days – a film where you have genu­ine dif­fi­culty pick­ing what's going to hap­pen next.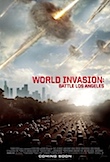 Battle: Los Angeles is a long, noisy love let­ter to the US mil­it­ary, a big wet sloppy kiss to the Marine Corps, giv­ing them a chance to show their bravery and determ­in­a­tion by defend­ing California against a inva­sion of ali­ens intent on steal­ing all our water. After ten years of fight­ing shady and hid­den oppon­ents in for­eign coun­tries for ambigu­ous and mor­ally dubi­ous reas­ons I'm sure the boys in khaki appre­ci­ate the chance to shoot at some­thing we can all agree with is a bad thing.
As film­mak­ing, Battle: Los Angeles leaves a lot to be desired. Every cliché in the book is wheeled out (and then yelled at you) and the cam­era won't sit still for a single frame so, chances are, you'll come out with a head­ache as I did.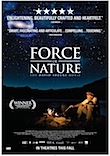 Force of Nature is an odd fish to see in a Wellington theatre, par­tic­u­larly when so many great films don't get a loc­al release. It's a doc­u­ment­ary about the Canadian envir­on­ment­al­ist and broad­caster David Suzuki made to cel­eb­rate his 75th birth­day. Now, I'm sure in Canadian terms Mr Suzuki is quite a celebrity and his life hasn't been unin­ter­est­ing. But he has very little of note to say this time around and I can't quite see the point of ask­ing us to watch it right here, right now.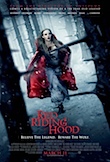 Which is a ques­tion we could also ask ourselves about Red Riding Hood, the new film about were­wolves made by the dir­ect­or of Twilight (Catherine Hardwicke). It's a pretty unam­bigu­ous re-telling of the old fairy tale about a Granny-eating wolf and a young girl (Amanda Seyfried) try­ing to save the vil­lage. Studio-bound, and fea­tur­ing some very dubi­ous cast­ing, Red Riding Hood is about as soph­ist­ic­ated as a high school play, an impres­sion rein­forced by the performances.
With dozens of missed oppor­tun­it­ies to really dig in to poten­tial sub­text (cf The Company of Wolves, 1984), Red Riding Hood has the admir­able qual­ity of not being about ali­ens attack­ing Los Angeles but that's about all it has going for it.
Printed in Wellington's Capital Times on Wednesday 30 March, 2011.