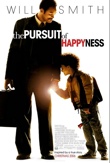 The always watchable Will Smith returns to our screens this week in a more than decent drama called The Pursuit of Happyness. Smith plays solo dad Chris Gardner who struggles to find a way out of the poverty trap (through an unpaid internship at stockbroker Dean Witter) while bad luck, and life itself, conspire against him. Happyness is a well-made reminder that it can be flippin' expensive being poor and it successfully wrung several salty tears from these calloused eyes.
Incidentally, Smith's son Christopher is played by Smith's real-life son Jaden, proving that the apple really doesn't fall very far from the tree.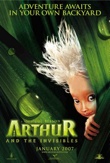 Harvey Keitel and Robert De Niro, two of the heavyweights of American cinema, first appeared together in Scorsese's Mean Streets in 1973. Their most recent, surprising, collaboration is the English language version of Luc Besson's new animated family film Arthur and The Invisibles with De Niro voicing the King of the Minimoys and Keitel playing his Chief-of-staff, Miro.
They're not the only choice voices as they feature alongside Chazz Palminteri, Jason Bateman, Madonna and a lovely, villainous performance by David Bowie. Ubiquitous Freddie Highmore plays Arthur in the live-action sequences. Arthur is a charming film and there's a cute homage to Pulp Fiction in there too.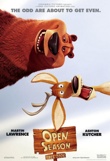 Not so cute, but happily gobbled up by the under 6's in the row behind me is Open Season, Sony's most recent attempt to get on the computer-animation bandwagon. It's noisy and silly and occasionally tasteless.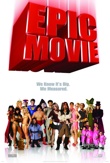 Meanwhile, Epic Movie is a new low-point in the dreary, lazy "spoof-a-lot-of-recent-films" genre and cost me 86 minutes of precious Wellington sunshine-time that I can never get back. Effortlessly unfunny.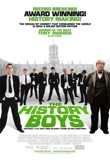 On a different plane entirely is the screen adaptation of Alan Bennett's multi-award winning stage play The History Boys (which Wellingtonians got to see in the Festival last year with this splendid cast). Set in Sheffield in 1983, a group of sixth-formers have one term to prove that their talent can get them in to either Oxford or Cambridge. Two teachers with contrasting styles are tasked with preparing them: Hector believes that he's teaching the boys knowledge for knowledge's sake and fresh-faced young Irwin wants to focus on simply getting through the exams by any means necessary.
In the battle between the two philosophies we realise, of course, that both are important along with the other intangible lessons that great teachers deliver – often without realising it.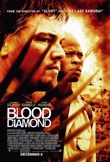 Lastly, more star power is on display in Blood Diamond with Leonardo DiCaprio as a South African diamond smuggler in the midst of civil war in Sierra Leone.
From Djimon Hounsou's displaced refugee fisherman he hears of a rare blood diamond, pink and as big as a bird's egg. It's worth millions and is the ticket out of Africa for whoever can find it. The film makes it clear that the diamond industry has relied on such 'conflict diamonds' for years, perpetuating the horror and misery of wars across Africa.
Blood Diamond isn't a bad film but it's not the great film that it aspires to be. The heavy hand of the screenwriter is visible at every turn and the film never really comes to life, despite excellent work from everyone in front of the camera.
Printed in Wellington's Capital Times on Wednesday 31 December, 2007.