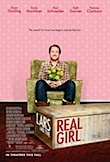 In past columns this reviewer has pretty much unilaterally labelled 27 year old Ryan Gosling as the new Marlon Brando (thanks to extraordinary performances in Half Nelson and The Believer) but it is unlikely that even Brando would have been brave enough to choose Lars and the Real Girl as one of his projects. Lars is a slightly damaged young man, living in the garage of his family home in a snowy northern American town. Under pressure from the family and the community to be a bit more normal, Lars finds himself a girlfriend on the Internet – an anatomically correct doll named Bianca.
A lovely, sweet film about acceptance, love and judgement (lack of), Lars is another winner in a summer of them. Gosling's performance is a thing of wonder but it wouldn't be half as successful without great work from Paul Schneider, Emily Mortimer and Patricia Clarkson to play off. Kudos to them all. Not to be missed.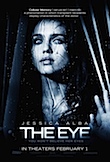 The Eye screened in Cinema 6 at Readings and was the most handsome on-screen presentation I have seen since I started this gig: pin sharp focus, consistent light levels across the entire screen, no print damage and a perfectly steady flicker-free image. It's a shame that the film was such garbage but you take your pleasure where you can find it. (Flicker is the unacknowledged curse of poor projection. Watching a film without it is like walking down Courtenay Place without the wind punching you in the arm the whole way. You don't realise how annoying it is until it's gone.)
Jessica Alba plays a blind concert violinist who gets a pair of haunted corneas in a transplant but instead of the real world she begins to see visions of death all around her. Yet another tired remake of an asian horror (this one came from Hong Kong originally) The Eye struggles and fails to justify its own existence.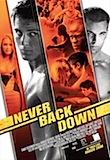 Never Back Down is the ugly and offensive story of a high school kid (Sean Faris), angry and bitter after the death of his father in a drunk-driving accident he could have prevented, who gets involved in the local fight club and take on the bullies using mixed-martial-arts and the training of a wise guru (Djimon Hounsou).
An artefact from a decrepit and derelict culture, I hated this film so much I left the theatre and immediately tried to locate my Al-Qaeda application forms. Irredeemable.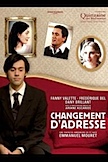 But at least I stuck it out to the end which is more than I can say for the dreary French rom-com Change of Address. I don't often leave films early but after yet another scene featuring several double-entendres about the main characters horn (he plays and teaches French Horn) I wasn't sure whether I was watching an art movie or "Are You Being Served?"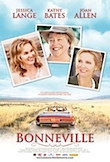 There must be an audience for Bonneville, a pleasant road movie featuring the great Jessica Lange, Kathy Bates and Joan Allen, though the attendance on Monday night would indicate otherwise. It's a shame there was nobody else there as there was some pleasure to be got from watching great screen actresses working together in a story that was . Our trio play three mormon women (of varying degrees of devotion) who are carrying the ashes of Lange's husband to his estranged daughter in California. Traversing the backroads of Idaho, Utah and Nevada in the convertible that gives the film its name, they meet some interesting people, have some adventures and learn a bit about each other. Nothing startling but perfectly pleasant.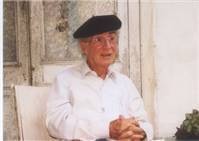 Opening Thursday for a limited engagement is Helen Smyth's remarkable local documentary about Cuba, ¿La Verdad? (The Truth?). On an extended holiday in Cuba in 2000 Smyth met a delightful old gentleman named Nestor and spent several weeks interviewing him about his life before and after the revolution. He identified himself as an independent journalist and said he was too old to get any attention from the security police so he could write what he liked and support the counter-revolutionary organisations in Miami. Well, the truth was infinitely more interesting than even that.
The film is a lively testament to a good journalist's instinct for a story as she finds herself unravelling layers of intrigue and learning about more than a century of U.S. involvement in Latin America — all thanks to a chance meeting on a bus. Special mention must also be made of the photography, particularly Geoff Marsland's Super 8 footage of modern Cuba which adds so much to the flavour of the piece.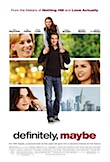 Finally, a surprising winner called Definitely, Maybe: another romantic comedy from the Working Title stable (Love Actually , etc). Ryan Reynolds (Smokin' Aces) plays Will, about to divorce his wife. Abigail Breslin (Little Miss Sunshine) is his 9 year old daughter and, understandably upset about this turn of events, she demands to know how this could happen. Were they never in love? Will tells her the story of his romantic life (changing the names) so she can see how complicated grown-up relationships are. Which of the three significant others over the period 1992 to 1998 (Elizabeth Banks, Rachel Weisz and Isla Fisher) becomes Mom? It's actually a lot more elegant than I've made it sound, and well-observed, too, about lots of things (not least Presidential politics). I'd watch it again, and I don't think that very often.
Printed in Wellington's Capital Times on Wednesday 9 April, 2008 (although for cover photo reasons Aaron made The Eye the lead).
Notes on screening conditions: Lars and the Real Girl screened at a public preview in Penthouse 3; The Eye was almost perfect in Readings 6 (coincidentally that is the Readings digital cinema so maybe the 35mm got a tweak recently); Never Back Down was a public matinée screening at Readings; Change of Address was in the Bergman at the Paramount and the print was looking its age; Bonneville was in the Vogue Lounge at the Penthouse which has no digital sound and the sound was very poor – blown-speaker poor; ¿La Verdad? (The Truth?) was screened at home from a preview DVD and Definitely, Maybe was another public Readings matinée. I have to say for all their faults in terms of atmosphere the technical conditions at Readings are generally excellent.