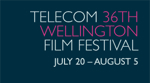 It's Film Festival time of year, that two and a half week peri­od when watch­ing three films a day becomes more than shame­ful self-indulgence, its almost obligatory.
Like life itself, pre­par­ing for the Film Festival is all about choices. You start with a vir­gin pro­gramme and then, over a peri­od of weeks, notes are scrawled, dates are checked, friends are con­sul­ted and pre­views like this are read and then dis­carded. You check the timetable won­der­ing wheth­er you can leave work to, er, post a let­ter for a couple of hours on Friday morn­ing; you find your­self at lunch­time check­ing how long it really does take to walk briskly between Te Papa and The Embassy, and you try and for­get those moments dur­ing past Festivals when you come out of a dis­ap­point­ing but worthy Finnish drama at the Paramount and pass hordes of happy people who saw the extraordin­ary Japanese anim­a­tion at The Embassy instead.
The whit­tling is relent­less as the forces of time and space require choices to be made. To add an oth­er lay­er of com­plic­a­tion to your per­son­al pro­cess here's my list of the less obvi­ous options, some of which I've been lucky enough to pre­view, but mostly I'm hanging out to see them like every­one else.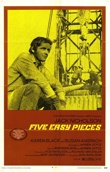 This year guest pro­gram­mer Richard King has come up with the most extraordin­ary ret­ro­spect­ive selec­tion I've ever seen at a Festival, a stun­ning sur­vey of the last great icon­o­clast­ic peri­od of American Cinema – the out­law 70's. I have to see all of them on the big screen or my life won't be com­plete but I can par­tic­u­larly recom­mend Five Easy Pieces (Rafelson), The Long Goodbye (Altman) and The Last Picture Show (Bogdanovich) to those not as com­mit­ted as I am.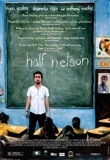 Of the oth­er fea­tures in the Festival, the one that comes closest to that 70's indie spir­it is Half Nelson (Ryan Fleck), star­ring Ryan Gosling (soon to star Peter Jackson's The Lovely Bones). He plays an inspir­ing inner city teach­er with a drug prob­lem and it's a won­der­ful per­form­ance in a very good film. Also nom­in­ated for an Academy Award this year was Maggie Gyllenhaal for Sherrybaby (Laurie Collyer). There's anoth­er fine per­form­ance in The Italian (Andrei Kravhchuk), from 6‑year-old Vanya Solntsev as a young orphan look­ing for his moth­er. Highly recommended.

Ten minutes into Deep Water (Louise Ormond, Jerry Rothwell) and you're think­ing that they really can make a doc­u­ment­ary about any­thing these days – the 1968 Round The World Yacht Race of all things. Then it starts turn­ing mad, like the cent­ral char­ac­ter, and you're hooked. Quite bril­liant, don't let any­body tell you the story before you've seen it.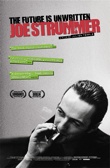 Other doc­u­ment­ary high­lights include a lov­ing and tender por­trait of the great Joe Strummer: The Future is Unwritten (Julien Temple). Strummer liked noth­ing more than gath­er­ing friends around a camp­fire and Temple has done the same – wit­nesses to Strummer's life tell their stor­ies lit by flick­er­ing orange flames, accom­pan­ied by that famil­i­ar crackle. Not pre­viewed, but on my list is The Bridge (Eric Steel), about jump­ers from San Francisco's Golden Gate, and Helvetica (Gary Hustwit) which tells the story of the font (you might know its slightly deformed cous­in Arial).
Don't miss Al Barry's latest roast­ing of the right, A Civilised Society. Barry uses exem­plary research to tell the oth­er side of the bru­tal eco­nom­ic reform story, this time focus­ing on education.
The Devil Came on Horseback (Annie Sudfberg, Ricki Stern) is already the most depress­ing film I'll see this year. Not just for the doc­u­mented Darfur atro­cit­ies which take up the first half, but for the world's self-imposed blind­ness and the futile attempts at enlight­en­ment that are the second half.

The latest Vanity Fair reminds us that few­er than half of one per­cent of the death rate in Africa is due to fam­ine or war. A por­trait of a vig­or­ous, altern­at­ive life in Africa is found in the vivid Bamako (Abderrahmane Sissako) as the people of Mali argue their case for eco­nom­ic inde­pend­ence and respect.
Also not­able: Matthew Saville's Noise is a hid­den gem with some fine char­ac­ter­isa­tion; the finest short story writer in the world (Alice Munro) is adap­ted by Sarah Polley in Away From Her; Lars Von Trier says he is retir­ing due to depres­sion – office com­edy The Boss of It All may well be his final fling; and the best title in the Festival goes to No Mercy for the Rude – for every­one who feels the need to talk dur­ing the movie.
Printed in Wellington's Capital Times, Wednesday 18 July 2007.
Cross-posted to Wellingtonista.