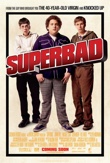 When your correspondent was a nipper back in the early 80s, two of the most prized pirate videos available were the legendary Porky's and something called Lemon Popsicle — two films about horny teenagers in the 1950s — and illicit copies were precious currency. Now the modern generation gets its own fat Jewish kids trying to get laid in Superbad: a very funny, filthy, comedy spawned fully-formed from the dirty minds of two horny 14 year olds (writers Seth Rogen and Evan Goldberg produced their first draft when they were, in fact, only 14).
High school kids Seth and Evan are desperate to get lucky so they'll be able to go to college with "experience" and the only way they know to achieve that is to get chicks drunk. With the help of an extremely humorous fake Hawaiian ID and two hilariously easy-going local cops they get pretty close. As you might expect, the perfect audience for this film is about 14 years old, and considering the R16 rating it would only be fitting if they watched it on grainy VHS or wagged school to sneak into the flicks.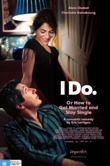 I Do is that rare beast: a romantic comedy that works better as a romance than a comedy, largely due to direction from Eric Lartigau that makes a horrible meal of the broad comedy moments and self-effacing performances from leads Charlotte Gainsbourg and Alain Chabat. Chabat plays hen-pecked metrosexual perfume designer Luis Costa, saddled with five sisters, seven nieces and a widowed mother, all of whom are desperate to see him married off. As seems to be the way of things in French cinema recently Costa hires a stranger to pretend to be his fiancee so she can dump him at the alter and the family will get off his back. A matchless plan I'm sure you'll agree.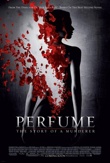 Surely it can't be a coincidence that this film is released in the same week as Perfume: The Story of a Murderer, another film about an emotionally stunted wonder-nose. Perfume is based on the well-loved Patrick Süsskind novel that many (including Stanley Kubrick) considered un-filmable and so it proves. Ben Wishaw plays Jean-Baptiste Grenouille: born into poverty in pre-revolutionary Paris he has a remarkable talent for discerning scent. Unfortunately, as a character he's not much more than a monkey-boy with a nose and director Tom Tykwer fails to find a satisfactory cinematic representation for the sense of smell which defeats the point somewhat.
I won't go as far as recommending avoidance as, unlike most films, it is full of memorable moments and will at least provoke a response — its just that mine was negative.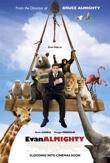 The likeable comedian Steve Carell takes the lead in Evan Almighty, sequel to un-likeable comedian Jim Carrey's smash-hit Bruce Almighty from 2003. Carell plays politician Evan Baxter who is taught a lesson in humility and ethics by genial practical joker God (Morgan Freeman). Soft-headed, dim-witted but warm-hearted.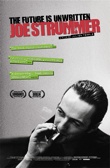 Punk came along at just the right time for Joe Strummer. As "Woody" Mellor (after folkie Woody Guthrie) he was a middle-class art school drop-out channelling his energy into women and pub rock until he heard the siren call of punk and made his mark as leader of The Clash. Julien Temple's moving biography, The Future is Unwritten, is an excellent guide to the punk period but is even better on the personal and artistic resurrection of Strummer's final years. Highly recommended.
Printed in Wellington's Capital Times on Wednesday 19 September, 2007.