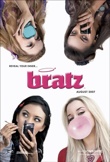 It's the school holidays: that time of the year when this reviewer obviously has to atone for the sins of a previous life by sitting through the candy-coated commercialised detritus that we foist on our kids to keep them off the streets.
Firstly, the worst of the lot: Bratz is as toxic as the chinese-made toys that inspired it, a nakedly cynical hymn to consumption, triviality and shallowness. To be avoided at all costs.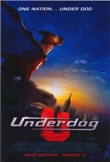 Better: Underdog is an undemanding throw-back to those genial Disney movies of the 60s like That Darn Cat or The Love Bug. In this film failed Police-beagle Shoeshine gets special powers following a laboratory accident and becomes a super-hero, saving the good people of Capitol City from nefarious mad scientist Dr Barsinister (Peter Dinklage). The animals are cute, the villains are broadly amusing but the human heroes (including narcoleptic Jim Belushi) are dreary.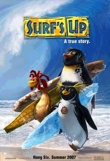 Big budget computer animation is on offer in Surf's Up, a strangely alluring tale of penguins and their love of surfing. Cody Maverick (Shia LaBoeuf) gets plucked from Antarctic obscurity to compete in the annual Big Z Memorial Champs in Hawaii where he gets lessons in life and surfing from a wonderful "Dude"-like Jeff Bridges. You have to respect the film's total commitment to its own internal logic no matter how perplexing and bizarre that logic might be.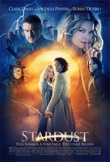 The best of the school holiday specials is Stardust, a British-made fantasy that would like to think it is The Princess Bride but is a little too cocky and a little too knowing to be totally satisfying. Charlie Cox plays Tristan Thorn, a young dreamer in love with Sienna Miller's haughty beauty Victoria. On a whim he promises to fetch her a fallen star so that she will choose him instead of arrogant twit Humphrey. This involves crossing the wall between Victorian England and the magical land of Stormhold where a comically violent struggle to succeed the old King (Peter O'Toole) is already underway.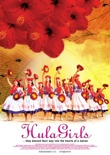 Meanwhile, back at the art-house, Hula Girls is an excruciating and twee tale of Japanese mining village women who discover girl power by learning to dance Hawaiian-style for tourists. Set in 1965, and based on a true story, Hula Girls is like a cross between Billy Elliot, The Full Monty and the original Japanese version of Shall We Dance with all the broad, cheap comedy left in and all the soul removed. I hated this, beyond all reason.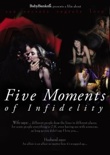 Finally, two low-budget indie video productions have just been released, one from Australia and one very local. Five Moments of Infidelity is an ensemble drama from Melbourne about five groups of 30-somethings and how their lives unexpectedly inter-connect thanks to the heavy hand of the screenwriter. Infidelity looks like a high-end training video, the dialogue is trite and the acting is patchy at best.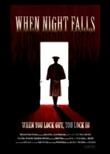 The local producton is called When Night Falls and is an Agatha Christie-type chiller set in a remote country house where two nurses are caring for an invalid patient. Outside a serial nurse-killer awaits.
While director Alex Galvin orchestrates a couple of good shocks, on the whole the pacing is so painfully slow it felt like the night was going in real time and the am-dram script and acting make it a trial to watch. All involved will do better than this, and I hope they get a chance to, but by putting the film in cinemas alongside professional product the producers are asking for your money and I can't, in all honesty, recommend that you part with it.
Published in Wellington's Capital Times on Wednesday 26 September, 2007.
Full disclosure: Five Moments of Infidelity is distributed by Arkles Entertainment who I do a bit of work for now and then.