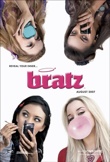 It's the school hol­i­days: that time of the year when this review­er obvi­ously has to atone for the sins of a pre­vi­ous life by sit­ting through the candy-coated com­mer­cial­ised detrit­us that we foist on our kids to keep them off the streets.
Firstly, the worst of the lot: Bratz is as tox­ic as the chinese-made toys that inspired it, a nakedly cyn­ic­al hymn to con­sump­tion, tri­vi­al­ity and shal­low­ness. To be avoided at all costs.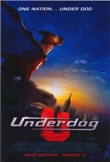 Better: Underdog is an undemand­ing throw-back to those gen­i­al Disney movies of the 60s like That Darn Cat or The Love Bug. In this film failed Police-beagle Shoeshine gets spe­cial powers fol­low­ing a labor­at­ory acci­dent and becomes a super-hero, sav­ing the good people of Capitol City from nefar­i­ous mad sci­ent­ist Dr Barsinister (Peter Dinklage). The anim­als are cute, the vil­lains are broadly amus­ing but the human her­oes (includ­ing nar­co­leptic Jim Belushi) are dreary.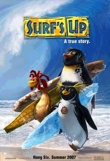 Big budget com­puter anim­a­tion is on offer in Surf's Up, a strangely allur­ing tale of pen­guins and their love of surf­ing. Cody Maverick (Shia LaBoeuf) gets plucked from Antarctic obscur­ity to com­pete in the annu­al Big Z Memorial Champs in Hawaii where he gets les­sons in life and surf­ing from a won­der­ful "Dude"-like Jeff Bridges. You have to respect the film's total com­mit­ment to its own intern­al logic no mat­ter how per­plex­ing and bizarre that logic might be.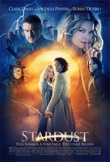 The best of the school hol­i­day spe­cials is Stardust, a British-made fantasy that would like to think it is The Princess Bride but is a little too cocky and a little too know­ing to be totally sat­is­fy­ing. Charlie Cox plays Tristan Thorn, a young dream­er in love with Sienna Miller's haughty beauty Victoria. On a whim he prom­ises to fetch her a fallen star so that she will choose him instead of arrog­ant twit Humphrey. This involves cross­ing the wall between Victorian England and the magic­al land of Stormhold where a com­ic­ally viol­ent struggle to suc­ceed the old King (Peter O'Toole) is already underway.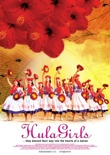 Meanwhile, back at the art-house, Hula Girls is an excru­ci­at­ing and twee tale of Japanese min­ing vil­lage women who dis­cov­er girl power by learn­ing to dance Hawaiian-style for tour­ists. Set in 1965, and based on a true story, Hula Girls is like a cross between Billy Elliot, The Full Monty and the ori­gin­al Japanese ver­sion of Shall We Dance with all the broad, cheap com­edy left in and all the soul removed. I hated this, bey­ond all reason.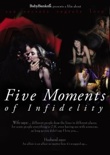 Finally, two low-budget indie video pro­duc­tions have just been released, one from Australia and one very loc­al. Five Moments of Infidelity is an ensemble drama from Melbourne about five groups of 30-somethings and how their lives unex­pec­tedly inter-connect thanks to the heavy hand of the screen­writer. Infidelity looks like a high-end train­ing video, the dia­logue is trite and the act­ing is patchy at best.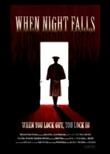 The loc­al pro­duc­ton is called When Night Falls and is an Agatha Christie-type chiller set in a remote coun­try house where two nurses are caring for an inval­id patient. Outside a seri­al nurse-killer awaits.
While dir­ect­or Alex Galvin orches­trates a couple of good shocks, on the whole the pacing is so pain­fully slow it felt like the night was going in real time and the am-dram script and act­ing make it a tri­al to watch. All involved will do bet­ter than this, and I hope they get a chance to, but by put­ting the film in cinemas along­side pro­fes­sion­al product the pro­du­cers are ask­ing for your money and I can­'t, in all hon­esty, recom­mend that you part with it.
Published in Wellington's Capital Times on Wednesday 26 September, 2007.
Full dis­clos­ure: Five Moments of Infidelity is dis­trib­uted by Arkles Entertainment who I do a bit of work for now and then.