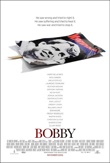 I urge you to go and see Bobby, Emilio Estevez's superb ensemble film about the Ambassador Hotel on the day Bobby Kennedy was shot there in 1968. A superb cast of Hollywood liberals of all ages (notably Laurence Fishburne, Helen Hunt and Freddy Rodríguez) are given space, and a lovely script, to create a collection of real people for whom a Kennedy presidency might make a difference. It wasn't to be, however, and Estevez's rage and bitterness about Kennedy's pointless assassination is printed on every frame. Straight in to the year's top ten — with a bullet.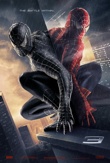 Reputedly the most expensive film ever made (US$250million!!!), Spider-man 3 is a breathtakingly self-indulgent example of Hollywood excesses at their worst. Tobey Maguire wants to try comedy? Check; Kirsten Dunst wants to sing? Check; James Franco wants to try acting? Harry Osborn goes from bad to good to bad to good again; the Director's brother needs a job? Yet another pointless cameo from Ted Raimi. Grrr. No one expects the Spider-man franchise to deliver any kind of art but you would hope that the filmmakers might respect the ticket buyer enough to not waste our time so wantonly. And so much of it.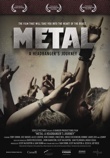 Metal: a Headbanger's Journey is the most recent entry in the Paramount's occasional series of un-watchable films about un-listenable music. That's a cheap shot as the film is actually quite amiable, thorough and entertaining. Director and front-man, Sam Dunn is an anthroplogist and metal fan who travels the world trying to explain the hold that leather and studs can have over alienated youth. On the way he interviews plenty of metal legends, my favourite being mighty metal midget Ronnie James Dio.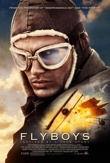 Cheekbone Squadron, better-known as Flyboys, is an old-fashioned WWI flying aces movie starring young whiz-kids like Martin Henderson and James Franco as Americans flying for France in the days before USA entered the war. Grizzled veteran Jean Reno does the duty on the ground but it is in the air that Flyboys takes off (ahem). Perfectly serviceable entertainment.

Similarly unambitious (and similarly gallic for that matter) is The Story of My Life, a modern French comedy-of-manners that scored brownie-points early on by not featuring an accordion in the theme music. Breezy and cynical, it features Alice Taglioni from The Valet as one of the women in the life of Edouard Baer's tormented ghost-writer. She's an old flame from college who is now dating the captain of the French football team — for whom Baer's character is writing an autobiography. While Baer's desire for Taglioni is rekindled, current (beautiful but not glamorous) girlfriend Marie-Josée Croze sits at home waiting for him to come to his senses.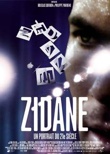 A real Captain of a French football team is the star of the best film of the week that you won't be able to see again for a while. On April 23 2005 dozens of cameras were gathered in Madrid so that they could follow one man go about his work for a couple of hours. That man was the most inscrutable of Galacticos, Zinedine Zidane, and the resulting film is cinema art in the purest sense — beautiful to watch and listen to, yet at the same time as intellectually stimulating and rigorous as you want it to be. It's called Zidane: a 21st Century Portrait and a more 21st Century portrait it's hard to imagine as you end up knowing even less about what makes this fascinating character tick.
Portions of this review were printed in the Capital Times, Wellington, 9 May 2007.