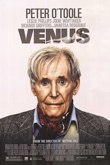 There's something creepy yet disarmingly human about Peter O'Toole's ageing lothario in Venus; a once beautiful actor still working sporadically, his cadaverous features best-suited to the literal portrayal of corpses, clinging to the promise of beauty and pleasure despite the ultimate futility of the chase.
Newcomer Jodie Whittaker (in a star-making performance) becomes the object of his affection, tutelage and reverence when she arrives in London to nurse his best friend (Leslie Phillips). While Phillips is appalled at the girl's inability to cook anything other than pot noodle while drinking his best scotch, Maurice is intoxicated by her spirit and beauty and decides to take her under his wing.
While O'Toole's performance has won all the plaudits (and the Oscar nomination), it is the portrait of reckless, innocent and impetuous youth that has stayed with me — the best portrayal of what it means to be young I have seen in a long time. Whittaker's Jessie has all the confidence and bravado one gets launching in to the world with the training wheels off but not enough self-knowledge to protect her from the dangers within it.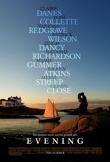 Evening is another film about ageing and letting go. A heavyweight collection of distaff acting talent (including Claire Danes, Toni Collette and Vanessa Redgrave) is gathered together for an inter-generational tale of love and regret in the Hamptons. The production is handsome and the acting is perfectly fine but it could really use a laugh or two.

I fully intend invoicing David Lynch for the three hours of my life I'll never get back after watching the unbelievably indulgent Inland Empire on Sunday night. Admittedly, my time isn't worth what it once was but its the principle of the thing. An audience was obviously the last consideration for Lynch when he was throwing this mess together.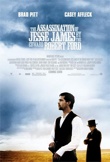 Better made, but similarly inconsiderate in terms of length, is The Assassination of Jesse James by the Coward Robert Ford the title of which takes up 50% of the space available for the review. Based on (and liberally quoting from) the acclaimed novel, the film tells the tale of the final months of outlaw Jesse James (Brad Pitt) as his notoriety and fame get in the way of his exploits and his gang start to eye the handsome bounty on offer for his capture.
The film is often rewarding, and the dialogue in particular is a treat for lovers of rich vocabulary, but a successfully self-effacing performance by Casey Affleck as Ford doesn't mask the fact that this is an unnecessarily grand film about a character that's little more than a footnote in history (that's Ford not James).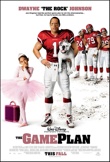 You've got to admire someone who successfully changes his name from Dwayne to "The Rock" and then decides to become a movie star. The Game Plan is a family movie from Disney about a grumpy tight-ass who discovers love via the adorably precocious daughter he never knew he had: that's right, it's another one of those. The Rock plays superstar Boston quarterback Joe Kingman ("Number One on the field, Number One in your hearts") and at times he tries a little too hard to milk the comedy. When he relaxes he's just fine — someone should tell him.
First published in Wellington's Capital Times on Wednesday 7 November, 2007.