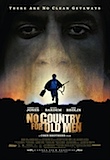 No Country for Old Men is essential cinema in two senses of the word. First and foremost you must see it, probably more than once. But it is also cinema reduced to its essence. Everything contributes: Cormac McCarthy's respectfully adapted original novel; beautifully composed images superbly photographed by Roger Deakins (the only creative on the project not named Coen); editing that could be a film school in a box. The standard musical soundtrack is replaced by the music of the everyday: footsteps, coffee pots, car engines, gun fire.
A hunter (Josh Brolin) stumbles across a wilderness drug deal gone wrong: many corpses, a flatbed full of drugs and briefcase full of money. He takes the money hoping to start a new life away from the West Texas trailer park he inhabits with Trainspotting's Kelly MacDonald. But instead of a winning lottery ticket he has unleashed the epitome of cinema badass-ery: Javier Bardem as an angel of vengeance determined to retrieve the cash by any means necessary.
All the performances are wonderful but the heart of the film is Tommy Lee Jones' Sheriff Ed Bell. Always (aggravatingly) a couple of steps behind he is a good man ill-at-ease with the sheer, inexplicable, evil he is confronted with. A masterpiece.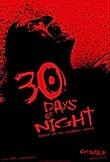 Josh Hartnett plays another small town sheriff, out-gunned and out-matched, in 30 Days of Night. He runs Barrow, the northern-most town in Alaska, so far north that one month of the year is spent in darkness. This is the perfect setup for a smart vampire to take advantage of: 30 days of feeding with no enforced hibernation and a bunch of unsavoury characters (well-led by Danny Huston) certainly go to town. Entertaining and stylish, 30 Days goes about its work (within its genre limitations) respectably enough.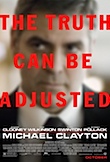 I'm beginning to think that George Clooney is so good that his presence has actually made some films seem much better than they actually are: Syriana would be an example. This theory comes in to focus when discussing Michael Clayton, another Oscar contender from first-time director Tony Gilroy. Clooney plays the eponymous legal fixer, a middle-aged man losing his bearings: his moral compass is as adrift as the malfunctioning satnav in his Merc. He is trying to fix a rapidly unravelling case defending a dodgy agri-chemical company when he realises that he is probably on the wrong side but his tenuous personal situation doesn't give him the freedom to do the right thing. He is conflicted, in other words, and Clooney plays that conflict superbly. But, while George is acting his heart out, the rest of the film doesn't quite measure up. Performances misstep and the plot weighs the themes down more heavily than it needs to. A good film but not a great one.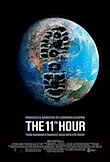 Leonardo DiCaprio for the Nobel Peace Prize? Following in the footsteps of Al Gore's activist phenomenon An Inconvenient Truth in 2006, DiCaprio stakes his own claim with a documentary about environmental destruction and the urgent need for change: The 11th Hour. Sadly for the earnest DiCaprio, there's nothing here we haven't seen or heard before and (despite his star power) he is an unconvincing presenter. Perhaps he should have stayed behind the camera and paid Morgan Freeman to front it — he is God after all.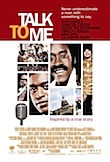 Talk to Me is an entertaining and moving little film, destined to be overwhelmed by the heavyweight Oscar contenders opening all around it. Oblivion wouldn't be a fair outcome though and if you find yourself with the time and inclination to give it a try you won't be disappointed. Always reliable Don Cheadle (Hotel Rwanda) plays real-life Washington DC radio star and activist Ralph Waldo "Petey" Green and the excellent Chiwetel Ejiofer (Dirty Pretty Things and American Gangster) is his best friend and Programme Director Dewey Hughes. The racial powderkeg that is DC in the 60's is well recreated on a limited budget but it is the relationship between these two very different men that works best.
Printed in Wellington's Capital Times on Wednesday 6 February, 2008.
Special thanks to D at the Embassy for letting me go back to see No Country a second time before deadline.