My normal, equable, approach to Hollywood blockbuster product has been upset this week by the news that, in a decision of quite breathtaking cynicism, Warner Bros. are going to split the final Harry Potter film (The Deathly Hallows due in 2010) in to two parts and thus, with a wave of a Potter-like wand, make $500m appear where no money was before. Normal service may well be resumed next week but for now I am grumpy and it may show.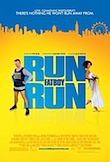 Simon Pegg (Shaun of the Dead) leaves his hit-making collaborators, Nick Frost and Edgar Wright, behind for a while for his new comedy Run Fatboy Run. He plays loveable waster Dennis Doyle who could easily be a cousin of Shaun (or Tim in "Spaced"). Five years ago he ran out on his beautiful pregnant girlfriend, Thandie Newton, on their wedding day. Now, she has hooked up with handsome, rich, American marathon runner Hank Azaria (The Simpsons) and Dennis (with the help of very funny best friend Dylan Moran from "Black Books") decides to win her back by proving he can finish a London Marathon. Competent and energetic but with the occasional bum note, Run Fatboy Run is like a pub band cover version of a great British romantic comedy. One of the reasons why it doesn't always work must be down to first-time feature director David Schwimmer (Ross from "Friends") whose timing, sadly, isn't always on.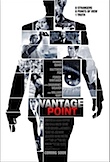 They say you never come out of a film humming the structure, which in the case of plucky little thriller Vantage Point is a shame as the structure is really all it has going for it. An attempted assassination of US President Ashton (William Hurt) in Salamanca, Spain is told and retold from the differing perspectives of several protagonists and witnesses, including Dennis Quaid's ageing Secret Serviceman and Forest Whitaker's handicam-toting tourist. The plot is never fully unravelled, though, leaving too many questions unanswered not least of which why Spanish terrorists would collaborate with jihadists. There's one great car chase, though, involving what looks like a Holden Barina. Everything else disappoints.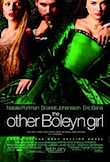 With The Other Boleyn Girl, The Queen scribe Peter Morgan turns his attention to another chapter in Britain's royal history: the bed-hopping, neck-chopping, Tudor soap opera starring Henry VIII and his search for an heir; a prequel, if you will, to Cate Blanchett's Elizabeth. Scarlett Johansson and Natalie Portman play the Boleyn sisters, competing for the attention of Eric Bana's handsome but unstable Henry (if they only knew he was going to turn into Charles Laughton they might not have tried so hard). The original novel was bodice-ripping romantic fiction dressed as literature and the film serves the same purpose. Entertaining.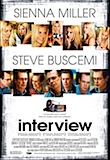 Steve Buscemi takes the director's chair (and stars in) Interview, a low-key two-hander also featuring Sienna Miller. Buscemi plays cynical political journalist Pierre who is forced to interview a famous soap star. Based on, and far too respectful of, a film by murdered Dutch filmmaker Theo Van Gogh, Interview feels like a stage play — and not in a good way.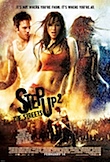 Ever since West Side Story (and possibly earlier) dance has been used as a metaphor for urban violence but in recent years the trend has got some commercial legs as filmmakers realise they can present hip-hop music and urban situations in a PG environment. In Step Up a white urban freestyle dancer (Channing Tatum) tried to make it at ballet school. In the sequel (Step Up 2 The Streets), a white freestyle urban dancer (Briana Evigan) tries to make it at the same ballet school. But she's from The Streets, you see, and she's an orphan so she gathers the other outcasts and ethnics from the school so they can compete with the gang-bangers in an "illegal" dance competition. I'm fascinated, obviously, by these films not least the promotion of dance as competition over dance as expression. But I'm over-thinking as usual.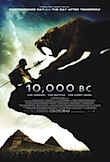 Finally, 10,000 BC is fitfully entertaining twaddle. Historically and anthropologically inaccurate not to mention ethnologically offensive, my recommendation is to wait for the video, get stoned with your mates and then talk all the way through it.
Printed in Wellington's Capital Times on Wednesday 19 March, 2008 although space constraints saw the last few items cut. So, Interview, Step Up 2 The Streets and 10,000 BC are like web-only bonus items.
Nature of Conflict: Interview is distributed in New Zealand by Arkles Entertainment who I sometimes do a little work for.