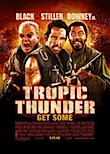 You can forget all talk of an Oscar for Heath Ledger's Joker. If anyone is going to win an Academy Award for wearing some dodgy make-up in a noisy blockbuster no one is getting in the way of Robert Downey Jr. for Tropic Thunder. Totally believable, every second, as Kirk Lazarus, the Australian method actor (and multi-Oscar winner himself) who undergoes a radical skin re-pigmentation in order to portray tough-as-nails African-American Sgt. Osiris in the eponymous Vietnam epic, Downey Jr's performance is a thing of wonder: A masterpiece of technique, timing, self-belief and dare I say it, soul. I'm still chuckling days later.
Lazarus is one of a handful of pampered Hollywood stars on location to recreate the last great untold Vietnam story — the suicide-mission rescue of "Four Leaf" Tayback during the legendary "Wet" Offensive of '69. Under pressure from the studio to get back on schedule (and from handless "Four "Leaf" himself, Nick Nolte, to toughen the pencil-kneck panty-waists up a bit) director Damien Cockburn (Steve Coogan) goes verité. With the help of hidden cameras, special effects and some heavily armed South East Asian drug lords, Tugg Speedman (Ben Stiller), Jeff Portnoy (Jack Black) and Alpa Chino (relative newcomer Brandon T. Jackson) find themselves up to their eyeballs in reality. Comedy reality, which is the best kind. One of my favourite films of the year so far, and I haven't even mentioned Tom Cruise's dancing.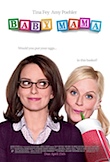 Compared to the ferocious energy of Tropic Thunder, Tina Fey's Baby Mama seems like a comedy from a different era. Fey plays über-clucky Kate Holbrook — successful middle-manager in Steve Martin's organic produce company. Desperate for progeny (yet strangely single), her T shaped tubes make her a poor bet for IVF and the waiting list for adoption is years long. Surrogacy is her only solution and she barely bats an eyelid at the $100k price tag (she must share John McCain's accountant). Despite the amount of money changing hands it is the surrogate that interviews the, what's the word, surrogatee and she successfully passes the aura test posed by white trash "host" Amy Poehler (Blades of Glory).
The lively Poehler kick-starts every scene she is in while better-known stars like Martin, Greg Kinnear and Sigourney Weaver phone in their performances. Meanwhile Fey ("30 Rock") is likeable enough, although the character seems to be in a world of her own most of the time, and Romany Malco from The Love Guru plays the token black character — a servant. Baby Mama is funnier, the more pregnancy-specific it gets. When it goes generic (speech-impediments, Martin's new age schtick) it misses even the biggest targets by miles.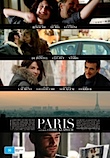 Paris is both the subject and the object of Cédric Klapisch's ensemble drama about a cross-section of modern Parisian society. Romain Duris and Juliette Binoche are siblings, single, on the cusp of 40 and alienated from their parents. Duris is told his heart condition may finish him off sooner rather than later and mopes around the apartment, feeling sorry for himself while Binoche (like women everywhere) puts her own life on hold to care for him and her three children. Meanwhile, hangdog academic Fabrice Luchini (Intimate Strangers) has a crush on his beautiful student Mélanie Laurent, his architect brother is about to become a father but can't stop crying. At street level, the market stallholders are also looking for love in the big city but have a more direct way of going about finding it.
I've made it seem a lot more contrived than it actually plays out. The direction is subtle and the performances are involving. It does suffer from the usual French cinematic philosophy, that working class experience is somehow more real than the self-absorbed bourgeois middle classes, but actually argues its case pretty well.
Printed in Wellington's Capital Times on Wednesday 28 August, 2008.