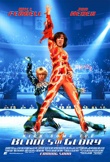 An alarm­ing warn­ing bell should be sound­ing for Taika Waititi with the world­wide release of the big, dumb, clunker Blades of Glory. Blades co-directors Josh Gordon and Will Speck were nom­in­ated for an Academy Award in 1999 for best live-action short (the same cat­egory Taika scored in for Two Cars, One Night) and since then have registered only com­mer­cial and sit­com cred­its, until this … this … fiasco.
If Blades of Glory took any longer to write than it takes to watch then I'll be jiggered. Tiresome Will Ferrell and out-of-his-depth Jon Heder are the World's top male figure-skaters in 2002, fiercely com­pet­it­ive and equally juven­ile. An alter­ca­tion on the vic­tory daïs sees them stripped of their shared gold medals and banned from all com­pet­i­tion. Redemption is writ­ten in the screen­writers' hand­book, how­ever, and a loop­hole allows them to com­pete togeth­er in the pairs.
It occurs to me that film-makers rarely both­er to write for Ferrell any more, they just stick a cam­era in front of him for hours on end and let him riff. At least that's how it seems to this dis­ap­poin­ted reviewer.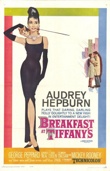 Back when I was at University all the girls who wer­en't hanging out in Wimminspace were dream­ing of being either Frida Kahlo or Holly Golightly in Breakfast at Tiffany's. It's taken me 20 years but I finally got to see it this week­end and can totally see the attrac­tion: she's skinny, alco­hol­ic, unre­li­able and bonkers. Who would­n't see a role mod­el there?
Based on the Truman Capote nov­el, Breakfast at Tiffany's is the blue­print for mod­ern romantic com­edy. The A‑Team's George Peppard is a failed nov­el­ist who moves in to the apart­ment above Ms Golightly (Audrey Hepburn), a pop­u­lar soci­ety girl who sup­ports her­self by vis­it­ing a loc­al mafia boss in pris­on and talk­ing about the weath­er. Peppard is, of course, imme­di­ately smit­ten des­pite her clear desire to marry a very rich man to save her broth­er from the Army (or, worse, Idaho). A dodgy Japanese cari­ca­ture by Mickey Rooney is the only bum note in an oth­er­wise lovely, escap­ist, experience.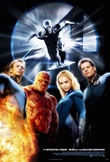 I thought the first Fantastic Four movie was a mis­cast, mis­be­got­ten attempt to squeeze some dol­lars out of the least likely Marvel fran­chise and the sequel has actu­ally taken the pack­age down­hill, if that's pos­sible. Mr Fantastic (Ioan Gruffudd) is about to marry the Invisible Woman (Jessica Alba), des­pite the annoy­ing dis­trac­tions of unusu­al cos­mic radi­ation, weird weath­er pat­terns and the US Army demand­ing he do some­thing about it all. The cause of the carnage is one of Marvel's most unusu­al char­ac­ters, the Silver Surfer, and he's pre­par­ing the ground for Galactus, eat­er of planets.
Fantastic Four is awful: the jokes are lame, the plot is ris­ible, char­ac­ters relate to each oth­er on only the most inane level and the effects look cheap. Every frame of this film should be ashamed of itself.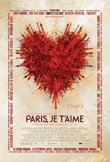 Far more enti­cing, and bet­ter value for money, is Paris je t'aime, a col­lec­tion of 20 short films on the sub­ject of Paris and love. There's some lovely work in there by act­ors like Juliette Binoche, Maggie Gyllenhaal and Bob Hoskins and top dir­ect­ors like Walter Salles, Gus Van Sant and Isabel Coixet. And the great thing about a film like this is that if you don't like one, anoth­er will be along in a minute.
Printed, in pos­sibly trun­cated or improved form, in Wellington's Capital Times on Wednesday, 27 June 2007.