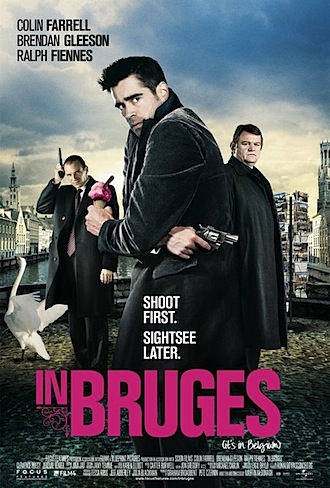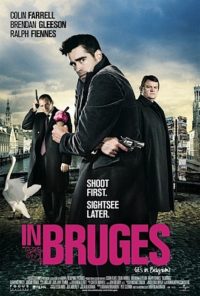 Two hitmen (Gleeson and the excellent Colin Farrell) have been sent to the sleepy Belgian town of Bruges to lie low after a job has gone wrong. Once there, they are supposed to enjoy the many historic and cultural treats of the beautifully preserved walled medieval city while waiting for further instructions. This suits Gleeson (older, wiser, worldly) but Farrell, fractious after the terrible stuff-up, wants booze, birds, drugs and trouble. And even in Bruges he finds some of all of it.
McDonagh has a great sense of timing — most obviously displayed via Jon Stevens editing — and his dialogue is rich, funny and eminently speak-able. In Bruges is thoroughly entertaining and has unveiled McDonagh as a great talent for the future and the last time I thought that about a converted playwright was after watching David Mamet's House of Games in 1987.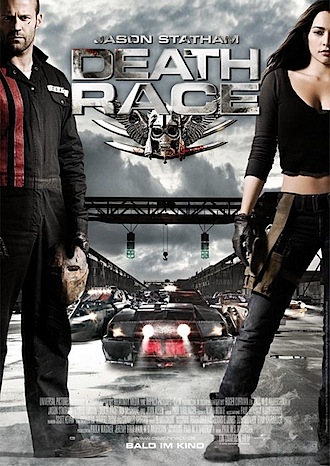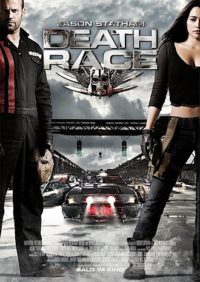 Meanwhile, scattered across the rest of Wellington's screens we have a mixed bag. Paul W.S. Anderson's Death Race is nasty, brutish and short but has some assets: reliable B‑movie hero Jason Statham and some lovely photography by Scott Kevan.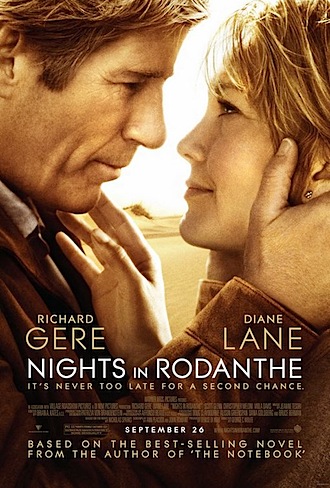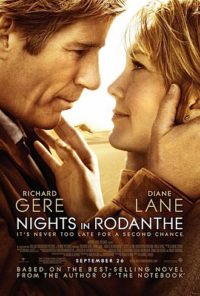 The Richard Gere-Diane Lane romancer Nights in Rodanthe saves it's limited best for last, but by that time you may well have drifted off into a world of your own as I did. Based on a best selling novel that really belongs in the fantasy section of the bookshop, Rodanthe thrusts two lonely divorcees together into an empty North Carolina B&B as a hurricane approaches. Gere smoulders and Lane simpers and it's all very blah until he goes off the Ecuador to find his estranged son.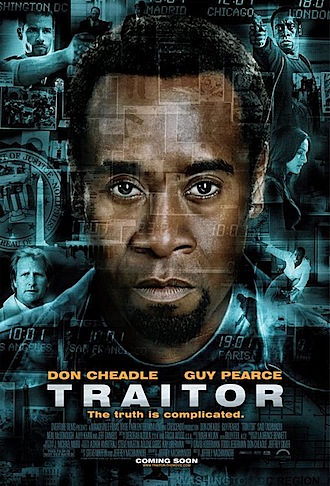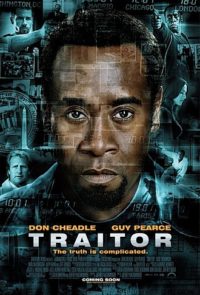 Proving that the War on Terror has been a simultaneous war on quality films, Traitor (starring Don Cheadle) is a passably decent thriller about a devout Sudanese-American muslim (at the same time ex-elite Special Forces) who goes deep undercover to get to the head of a jihadi terrorist organisation. Unfortunately for Cheadle's character Samir, he is so deep that only one person knows which side he is really on and the relentless FBI dude Guy Pearce is hot on on his tail.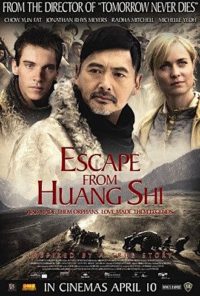 Worth much more than a look if you get a chance, The Children of the Silk Road is a moving and well-made true story about English journalist George Hogg who found himself trapped between the communists, the nationalists and the Japanese army during the brutal war for China in 1937. To keep him,out of trouble, revolutionary Chow Yun-Fat hides Hogg (Jonathan Rhys Meyers making full use of his remarkable flared nostrils) in a remote orphanage but once he's there he discovers that these poor kids need his help to get their lives back together. As the Japanese approach, Hogg decides to pack the children up and walk them across the mountains to safety — a journey that is now enshrined in modern Chinese folklore.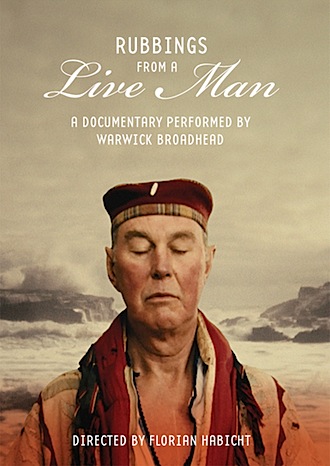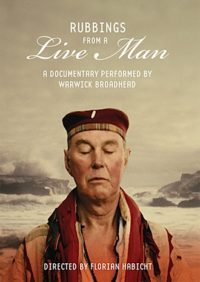 I'm going to recommend Florian Habicht's engaging Rubbings from a Live Man, even though today is its last day in cinemas, as I'm sure it will have a life on DVD and (if we're really lucky) it might even show up on tv one day. A singular documentary about a singular presence, the theatre-maker Warwick Broadhead, the film allows Broadhead to tell his own story in his own words and extraordinary theatrical images, often using alter-egos to illuminate chapters of his life that are too painful to explore personally. Broadhead is a national treasure and someone who hasn't just made a life from the theatre, he has made his life into theatre.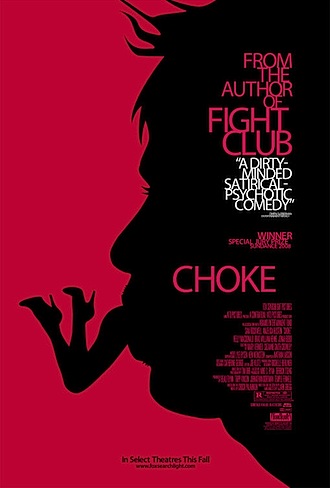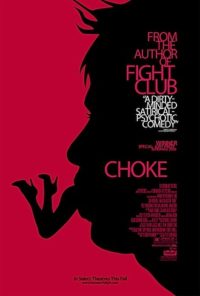 Finally, Clark Gregg's adaptation of Chuck Palahniuk's novel Choke is dirty, funny, scabrous and yet ultimately wonderfully moral and virtuous — a delightful combination. Sam Rockwell is Victor, a med school drop-out, now working as a historical re-enactor at a colonial village and faking choking attacks in restaurants to scam money out of soft-headed samaritans. He's also a sex addict, although it's unclear whether he's a genuine addict or just goes to the meetings to pick up chicks.
Not as precocious as the first Palahniuk to reach the screen, David Fincher's Fight Club, this low-budget indie has a great cast (Anjelica Huston, Gregg himself, Kelly MacDonald and even Cabaret's Joel Grey) and lots of filthy laughs and could have been made by someone like Hal Ashby in the 70s. That's high praise by the way.
Printed in Wellington's Capital Times on Wednesday 12 November, 2008.
Nature of conflict: Rubbings From a Live Man is distributed theatrically in New Zealand by Arkles Entertainment, who I work for every now and then.
Notes on Screening Conditions: Readings have opened themselves up to me again (which is nice) and Choke, Traitor and Death Race were all public screenings. Nights in Rodanthe and The Children of The Silk Road were public screenings at the Empire in Island Bay (Blair from the Empire very kindly warned me about a deep platter scratch in the Children print which was nice — very hard to complain when you know the cinema is aware of a problem in advance). Rubbings was in the Brooks at the Paramount (my favourite of the two new screens) and In Bruges was at the Embassy during the Film Festival earlier this year.