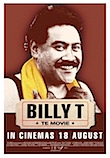 Prospective new migrants to New Zealand should be shown Ian Mune's movie Billy T: Te Movie in order to weed out the uncommitted. Of course, we needn't tell them that the country has changed beyond all recognition in the the last 25 years — that would spoil the fun. We could stick a hidden camera on them and giggle (I think I know what the giggle should sound like too) as the full horror of New Zealand's unsophistication in the 70s and 80s is revealed.
Billy's success was symptomatic of that strange immature clinging to overseas ideas that riddled New Zealand culture at the time — he was inspired by awful Northern comics like Bernard Manning and Les Dawson — but he was also a catalyst for the change and Mune's doco tells his story well. My only complaint — for a change — is that it isn't long enough — some of the most interesting aspects of Billy's life are skirted over pretty lightly. I could have done with more from Jim Moriarty, for example, about what it was like as an activist to watch the only Maori on tv perpetuating ugly stereotypes. In fact, they could have swapped more analysis for some of Billy's lamer jokes and I wouldn't have minded.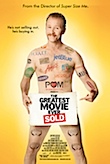 The title of Morgan Spurlock's POM Wonderful Presents: The Greatest Movie Ever Sold is so long it uses up half my word limit but the film itself is another efficient 90 minutes. It's about advertising — Hollywood product placement specifically — and how it pervades all aspects of our lives. Coincidentally, I'm reading William Gibson's Pattern Recognition at the moment and the central character is allergic to logos — she has to cut them off her clothes and gets nauseous in department stores — and I couldn't help thinking throughout Spurlock's engaging and fact-filled film that that's an affliction that won't be fictional for long.
In an ironic twist, I found myself wishing that pomegranate beverage POM Wonderful was actually available for sale here — but not because of that '40% as effective as Viagra' claim I hasten to add.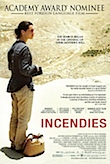 The title of Denis Villeneuve's Incendies translates as Scorched and you will be, provided you can make the big leap of faith that is required to accept the massive coincidence that underpins his story. In fact, it doesn't just underpin the story, it's the justification for the whole ambitious parable that Villeneneuve has constructed.
After the death of their mother (a refugee from an unnamed Middle-Eastern country ravaged by conflict) two adult twins are forced to investigate her life and unravel a 30 year old mystery. It's powerful stuff and hugely affecting — and so cinematic that it seems impossible that it started life as a stage play.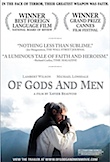 Also, moving and thoughtful is Of Gods and Men, finally getting a Wellington release four months after wowing World Cinema Showcase audiences and over a year after winning the Palme d'Or at Cannes. That's the tyranny of having only one subtitled print in the country, I guess. I do urge you to see it, though, as so few films even make an effort at being profound and Of Gods and Men actually succeeds.
A community of ageing French monks in Algeria are caught up in the middle of a civil war. Despite the danger they try and maintain their faith and their principles but violence and tragedy tests them all. Superbly acted and directed with quiet power and enduring impact by Xavier Beauvois, this is a film that I want to return to again.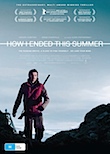 How I Ended This Summer is about as Russian as films get: perplexing, maddening, elliptical but also beautiful. Two meteorologists live together on a remote island in the Arctic Circle, tending the machines and providing daily readouts to home base via an unsteady radio connection. The world they inhabit (and quite possibly the outside world too) is falling apart and eventually they turn on each other. I'm normally a big fan of films that ask an audience to fill in a few gaps themselves but this one needed more work than I was prepared to give it. In the end I just soaked up the extraordinarily beautiful photography and let the rest wash over me.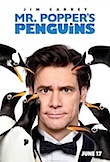 Finally, two commercial surprises — from the trailers I thought I was going to hate them but as it turns out I hated them … less. Actually, Mr. Popper's Penguins was quite agreeable, largely due to a witty and businesslike script by Sean Anders and John Morris (Hot Tub Time Machine) and Jared Stern. Jim Carrey plays a successful New York real estate developer who has lost touch with his inner child (and his actual children). A surprise legacy from his long lost (now deceased) Dad puts him back on track. I liked it — sue me.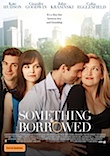 I wouldn't go so far as to say I liked Something Borrowed, a romantic comedy that fails to revive the genre, but I was surprised at how it managed to show some grit and generate a little real drama in the oft-told tale of two best friends (Ginnifer Goodwin and Kate Hudson) competing over a man (Colin Egglesfield). There's nothing wrong with stories about falling in love and having one's heart broken — it happens, obviously — I just wish the characters weren't quite so shallow.
Printed in Wellington's Capital Times on Wednesday 24 August, 2011.