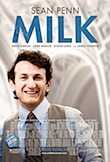 After Slumdog Millionaire last week, everything seems kind of old-fashioned. At any other time a film like Milk would stand out from the crowd as an example of quality, thoughtful, serious story-telling. This week, though, it seemed pedestrian, predictable and, frankly, a little straight.
Harvey Milk was a gay activist in San Francisco at a time when the gay community's few human rights were under threat from the reactionary right. But Milk (played with his usual humility by the great Sean Penn) was a passionate advocate for personal freedom and a cunning politician who made clever and vital alliances across the political spectrum. The one alliance he failed to make (because he had no way of foreseeing that Supervisor Dan White's mental instability would take so tragic a form) ended up being the one that killed him and it's ironic that Milk wasn't assassinated because of his sexuality or his ideas — but because of petty political jealousy.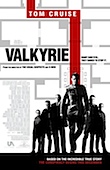 Valkyrie is the latest release from Tom Cruise's own United Artists company and it fascinates me the choices he makes when he's essentially pleasing himself rather than meeting the expectations of the public. Cruise plays Von Stauffenberg, wounded German WWII hero with a conscience. He (along with what looks like a Pirates of the Caribbean reunion of great British actors) decide that to save Germany, and secure an early peace with the Allies, Hitler must be disposed of. Director Bryan Singer seems a lot more comfortable building subtle tension here than with the bombast of Superman Returns, and Cruise is pleasingly un-Cruise-like – no grandstanding or cheesy grins here.
What I found most interesting about Valkyrie is the portrait of the Nazi bureaucracy — a paper-shuffling, form-filling nightmare; a perfect environment for an ambitious paranoiac to thrive and beyond even a dedicated team of traitors to overturn.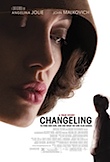 Clint Eastwood's Changeling also shares the subtext of dehumanising bureaucracy, but his storytelling compass is way off this time. Angelina Jolie plays an honest single-mom in 1920's Los Angeles. Her young son disappears and the corrupt and venal LAPD decide the first stray kid they find is hers and then demonise and victimise her when she complains. What starts out as a thrillingly unbelievable story loses its way early on and by the time we get to the court room the narrative drive has all but fizzled out – and that's only the end of the second act.
The richly detailed evocation of the period is an undeniable pleasure which means there is always something to look at (for some of you that might even be the skeletal Angelina), even while you are wishing the film would just hurry up and finish.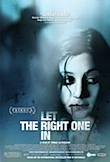 During last year's Film Festival I unfortunately fell asleep during Tomas Alfredson's atmospheric Swedish vampire story Let the Right One In but I subsequently heard many great things about it so I thought I'd give it another go this weekend. Guess what? It did it again — out like a light. There must be something hypnotic that happens about 20 minutes in as I lost consciousness at exactly the same point as before. Even after waking up, I found I couldn't get enthusiastic about a film that seems to take forever to get anywhere and, unforgivably, feels much longer than it is.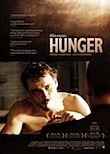 Also from the Festival, but keeping one very much awake, was Steve McQueen's Hunger (winner of the Camera D'or at Cannes last year for best first film). McQueen is (literally) a visual artist and now a heavyweight filmmaker. In pure art-house style it elliptically tells the story of the IRA hunger strikers of the early 80s who fought to be recognised as political prisoners while Thatcher's government refused to acknowledge their legitimacy. It's heavy (about as heavy as you get these days) but brilliant.

Sparkle is an inessential comedy drama about a naïve young scouser making his way through London, meeting interesting characters and finding love. It's made by Tom Hunsinger & Neil Hunter who six years ago made the well-liked Lawless Heart . Unfortunately, this is a backward step with none of that film's narrative cleverness and characters that are sketched rather than painted.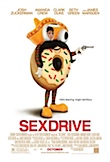 Even that's better than the half-arsed Sex Drive which is Exhibit A in my current case against the culture. Decent young Ian (Josh Zuckerman) can't get laid so borrows his brother's pristine red GTO to drive across country to visit a 'sure thing' he met on the Internet. Even the soppy 'friends forever' ending is cynical. These sorts of films (Role Models is another example) used to be made by indies for drive-ins and the exploitation came from the gut (if not the heart). Now they're part of a studio portfolio and are made by hacks rather than mavericks.
Printed (for the most part) in Wellington's Capital Times on Wednesday 11 February, 2009.
Notes on screening conditions: Milk was a public screening at the Lighthouse in Petone where I witnessed a new low in audience talking-through-the-movie behaviour. Gah! Valkyrie was at the Empire in Island Bay where (unusually for them) I had to go out and ask them focus it. The auditorium hadn't been cleaned either. Must have been a busy day. Let the Right One In was at the Paramount and the snowy vistas betray the complete difference in light quality between projector one and two (no platters at the Paz). Hunger was in the same venue during the Festival, six months ago. Sparkle was a skipping DVD lent by the Paramount — it was their backup so I hope they never have to use it. Sex Drive was a public screening at Readings where I witnessed a new low in audience putting-your-bare-feet-on-the-seat-in-front behaviour. Yuk!