I've been busy over the last few weeks working on New Zealand's biggest participatory film event, the V 48 Hours which reaches its local climax tonight at the Embassy Theatre. It's a wonderful celebration of Wellington film talent and there may be door sales so check with the venue.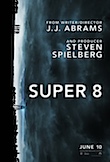 One of the inspirations for 48 Hours is the true story of a group of Mississippi kids who spent six years of weekends and holidays in the 1980s remaking Raiders of the Lost Ark — shot for shot — on home video. The project went from notorious to legendary in 2003 when the kids (now adults) were invited to meet Lucas and Spielberg and their story was even optioned by Paramount. I can't see that picture getting made now as Spielberg (and J.J. "Star Trek" Abrams) have come up with something that, though partially inspired by the boys' VHS efforts, goes in a different direction entirely, honouring not just their homemade Raiders but Spielberg's own E.T. and Close Encounters .
In a small Ohio town in 1979 a bunch of kids are making a zombie flick so they can enter the local Super 8 film competition. During an unauthorised night shoot at the railway station they witness a devastating train crash which unleashes mysterious forces that the Government is desperate to cover up. As the freaked-out citizenry are evacuated so the Air Force can hunt down the whatever-it-is that's escaped, our heroic kids head back in to the danger zone armed only with curiosity and that child-like sense of right and wrong that Mr. Spielberg used to specialise in.
Most reviewers have mentioned the parallels with E.T. or The Goonies (for story reasons mostly) but I think the film that Super 8 most resembles is Close Encounters — that late 70s mixture of naivete and anti-government paranoia as well as a wide screen/lens flare aesthetic that is perfectly captured by cinematographer Larry Fong.
Super 8 is great entertainment. It's a relatively tight two hours with plenty of thrills and plenty of heart and it shows that big popcorn movies don't have to have a numeral at the end of the title. What, eh? Oh.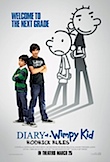 Also of note at the pictures this week: I quite enjoyed the original Diary of a Wimpy Kid and I quite enjoyed the sequel (Diary of a Wimpy Kid 2: Rodrick Rules) because it's basically the same film. If your kids are too young for some of the frights in Super 8, they might enjoy the gross-out-but-family-friendly comedy on offer there. The Great Steve Zahn is in it too.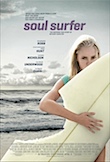 In 2003, promising Hawaiian surfer Bethany Hamilton was attacked by a shark while training and lost her left arm at the shoulder. Many people would have been grateful enough to be alive and left it at that but Hamilton battled her way back to the peak of her sport and now there's a film of her story: Soul Surfer. Hamilton's faith was obviously very important to her recovery so I can forgive the occasional preachiness. In fact, films about our better nature always seem to go down well with me (See Secretariat from earlier this year), perhaps because they seem to be so rare.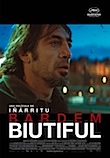 In a darker vein, Alejandro González Iñárritu's new drama Biutiful plumbs the depths of despair while finally allowing a little light in at the end. A small-time Barcelona crook (the great Javier Bardem), attempts to put his life in order when he is told his cancer gives him only a short time to live. Like Iñárritu's previous work (21 Grams and Babel) it grapples with huge emotions and grand themes but his tendency to stack the deck against his characters makes the films hard to warm to.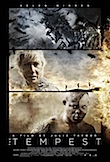 Finally, two films starring Helen Mirren: Brighton Rock (based on a Graham Greene novel) and The Tempest (based on a play by William Shakespeare). In the latter, Ms. Mirren plays Prospera (normally Prospero and played by a man), usurped from the throne of Milan by a scheming brother (Chris Cooper) and marooned on a deserted volcanic island with only a daughter (and some spirits) for company. Using magic she conjures up a storm to bring her enemies to the island so she can right the wrongs and teach a few lessons.
Mirren is perfectly fine and she is supported by an eclectic cast including Russell Brand who it would appear was asked to turn up in his day clothes and play that public version of himself that most of us are already familiar with.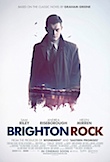 Brighton Rock has had its time reset from immediately post-WWII to the early 60s, presumably because director Rowan Joffe (son of The Killing Fields' Roland Joffé) can use the Mod-Rocker riots of the time to add an extra layer of social tension but also because that period might have been a bit easier to re-create. Andrea Riseborough is Rose, a mousy waitress who unwittingly witnesses (the preamble to) a murder. Killer Pinky (Sam Riley) befriends her — and even marries her — to ensure her silence but his rapidly manifesting psychopathy puts paid to that plan. It's a tasty thriller, much better for you than the sugary confectionary that gives it its name.
Printed in Wellington's Capital Times on Wednesday 15 June, 2011.