Too late to be more than 50% useful to anyone, here's my World Cinema Showcase preview:

As summer gives way to autumn, and Daylight Saving Time gently releases its grip on our priorities, the first significant film festival of the year returns to take up residence at the Paramount. The World Cinema Showcase is two very tidy weeks of great filmgoing, almost as if the grand, winter, Festival has been distilled down to a manageable essence.
Within, 33 features (and one omnibus collection of shorts) compete for your attention and, luckily, the long Easter weekend allows you take full advantage. A few of the titles were made available to critics as previews, but many more are on my list of films I simply must see on the big screen and, depending on your tastes and interests, nothing is un-recommendable.
Carlos Reygadas' Silent Light is a Mexican masterpiece returning from last year's Festival. A Mennonite family in a remote part of the country is torn apart by a love affair — ravishing images compete with raw but restrained emotion. Equally painterly in terms of composition is Joanna Hogg's superb Unrelated : a group of self-absorbed English holidaymakers drink, smoke and swear their way around Tuscany, oblivious to a breakdown slowly being endured by one of their number.
2008 Cannes Winner The Class is probably not high on the list of Education Ministry recruitment materials (and yet any teachers watching will recognise and empathise with the heroic struggle on screen). A multi-cultural, urban school in Paris is the scene of a modern day competition for the hearts and minds of an alienated generation — vital and vivid.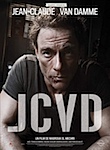 The following films were not previewed but are beckoning me to the front of the queue: Like Mickey Rourke in The Wrestler, Jean Claude van Damme reinvents his standard screen persona in JCVD — playing himself the actor, caught up in a hostage drama. Meta is the word, I think.
There are welcome returns to the screen for Academy Award winning directors Jonathan Demme and Francis Ford Coppola. Demme's digital drama Rachel Getting Married features Anne Hathaway as Rachel's sister Kym, on a weekend pass out of rehab, confronted with temptation and triggers in equal measure.
The success of Coppola's wine and olive oil business has allowed the great director to self-fund any project he feels like — an astonishing late career blessing after years of kowtowing to the studio suits. He's chosen to make Youth Without Youth, an odd but potentially profound fable about an elderly professor who, after being struck by lightning, begins to grow younger. Tim Roth stars.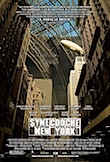 Charlie Kaufman is the most adventurous screenwriter currently working in American film — you may know him from such films as Adaptation. and Being John Malkovich. His first film as a director is the intellectually and artistically robust Synecdoche, New York. From the pronunciation of its title to its puzzling structure, this is a film that challenges and rewards in equal measure.
There are some gems on offer from the documentary department, too. If you were lucky enough to see the restored version of Terence Davies' 1988 masterpiece Distant Voices, Still Lives in last year's Showcase, you'll be thrilled to see that Davies' new film Of Time and the City (an emotional portrait of the Liverpool of his childhood) is playing this year. The fact that Davies has only four features to his credit is an absolute scandal.
The main Paramount auditorium is the most musical cinema in Wellington, so the chance to see, and hear, soul legends like Otis Redding, Booker T & The MGs, Isaac Hayes, etc in the documentary Respect Yourself should not be missed. I hope it's played loud.
Printed in Wellington's Capital Times on Wednesday, 1 April, 2009.
Update: Of Time and the City is wonderful — reminded me of Patrick Keiller's London, still one of my favourite films ever.