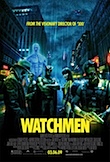 It's all about the adaptations this week and contender number one is a film that deserves all the attention it has been receiving, even though it falls well short of its esteemed source material. Zack Snyder's Watchmen is based on the greatest graphic novel of all time, Moore and Gibbons 1986 pre-apocalyptic masterpiece which is one of the darkest portraits of the modern human condition ever rendered in the bold, flat colours of a comic book.
In a parallel USA in which costumed vigilantes are real but outlawed, the spectre of nuclear annihilation looms over a supposedly free society that is coming apart at the seams. One by one, somebody is disposing of the retired heroes and only masked sociopath Rorschach (who never turned in his mask, revealed his identity or stopped beating up bad guys) deems it worthy of investigation.
Snyder takes the same reverent approach that he used in adapting Frank Miller's 300 a couple of years ago, treating the comic book art as a virtual storyboard for his visuals. And, despite the many riches the approach offers, that's really the problem with Watchmen the film: Snyder is like the fanboy who wants to read you the book word for word but he isn't able to use the source material to create a great new work of art. The film's strengths are straight out of the book but it's ultimately unconvincing. Which is a strange thing to say about a film full of costumes and capes.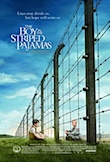 If Watchmen's profoundly cynical view of humanity's base and violent tendencies isn't persuasive enough, watching The Boy in the Striped Pyjamas will hammer that nail home. In WWII Germany an eight-year-old boy named Bruno moves with his family to the country where his dad (David Thewlis) has an important new job. On an unauthorised explore around the countryside he discovers a barbed wire fence with a lonely child on the other side and he decides to make friends.
Aimed at younger audiences (I guess), the film is an excellent personalisation of one of the important stories of the modern age and it deftly handles a tone that could easily go awry.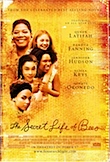 The Secret Life of Bees is also an adaptation, and a fine one at that. The excellent Dakota Fanning plays South Carolina teenager Lily, escaping her abusive father (Paul Bettany) and finding a home with a family of black women led by Queen Latifah. It sounds saccharine but in fact it's honey-sweetened — literally. The Boatwright sisters (featuring Alicia Keys and Sophie Okenedo) make the best honey in the south and their home is, at first, a peaceful oasis from the tumultuous Civil Rights battle raging outside. But they can't keep it out forever. Recommended.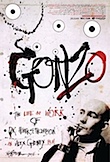 The preview DVD of Gonzo: The Life & Work of Hunter S. Thompson died with 40 minutes to go (nobody's fault, these things happen) which was incredibly annoying as I was really enjoying myself. I love Thompson's writing and there's plenty of it in the film (read by Thompson himself or by Johnny Depp) and the exhaustive archive footage really brings the great man to life. If only we had someone now who could make sense of the malaise we find ourselves in — with the help of Chivas and pharmaceuticals, of course.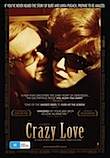 Another fine documentary, returning from last year's festival is Crazy Love. The amazing-but-true tale of a tempestuous New York romance benefits from not knowing too much in advance, although I should point out that it probably isn't a great first date movie.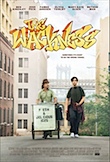 1994 feels like only yesterday to me but, evidently, it's now a focus for nostalgia. Next week I'll be reviewing Notorious about the king-sized rapper Biggie Smalls, and I'm sure it is only coincidence that his music plays a major role in The Wackness, a modest coming-of-age indie that recreates a long hot New York summer. Luke Shapiro is a mildly alienated teenage drug dealer who trades pot for sessions with his equally mesed-up shrink (Ben Kingsley). His mad crush on Kingsley's step-daughter (Olivia Thirlby) threatens to wreck the friendship but in the end the two misfits have too much in common. Riddled with clichés, The Wackness is saved by its sense of place and time, and director Jonathan Levine has a really good eye.
Printed in Wellington's Capital Times on Wednesday 11 March, 2009.
Notes on screening conditions: The staff at the Lighthouse in Petone alerted me in advance to the dreadful state of the Secret Life of Bees print (like watching through fluorescent vertical blinds) and were offering refunds to anyone in the audience who wanted. It's the sign of a good film that by half way through I didn't really notice the print problems. So, full marks to the Lighthouse.