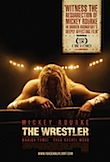 I'd like to think of Darren Aronofsky's The Wrestler as a kind of grand metaphor for America, a bankrupt and exhausted old culture, coasting to the finish line on the fumes of former glories, unable or unwilling to reinvent itself despite every signal telling it to change. In one, of several, heartbreaking scenes Mickey Rourke's Randy "The Ram" takes his estranged daughter to the abandoned and derelict amusements of Asbury Park where he hopes to rekindle memories of happier times but the moment of grace is short-lived. Of course, it may just be a film about a wrestler, I'll give you that.
The Ram was a big star in the 80s when MTV and pro-wrestling collided, but now he lives in a trailer and wrestles in school halls. And wrestling, too, has changed. It's still showbusiness but now it's degrading and dehumanising, the public baying for even more blood and demanding ever greater sacrifices.
A heart attack prompts Randy to retire and try and re-connect with his daughter (Evan Rachel Wood) and maybe make something new with lap-dancing Marisa Tomei but he gets an offer he can't refuse. There's an inevitability about the conclusion that is no less moving for being totally predictable. Rourke is wonderful, rising above his cartoonish current persona to remind us why he was rated so highly nearly 30 years ago.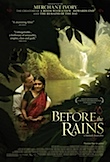 There's an annual film festival in Kerala, south India, that I've always wanted to visit. Now, after watching, Before the Rains I know there's an extraordinary rich landscape also trying to tempt me. Unfortunately, the film itself is a tepid melodrama that never reaches the heights of the scenery or director Santosh Sivan's own excellent photography.
Set in the waning days of the Raj, planter Henry Moores (Linus Roache, son of Coronation Street's Ken Barlow) is digging a private road to open up more land for spice. The road must be completed before the arrival of the Monsoon but the growing political unrest down in the valley, and his affair with the beautiful servant Sajani (Nandita Das), conspire against him. Rahul Bose plays the moral centre of the film, servant and engineer T.K. Neelan who finds himself compromised when he tries to clean up Moores' mess.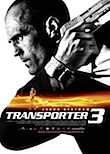 Transporter 3 is a Transporter movie, bigger and stupider, even, than the rest. My favourite B‑movie hero Jason Statham returns as the lantern-jawed Frank Martin, forced by an exploding bracelet (that looks like it came straight out of Blake's 7) to drive an annoying freckly girl to the Ukraine, chased by two sets of bad guys. Director Olivier Megaton tries every trick he can think of to keep us interested but the lack of decent bones to hang his tricks off mean that it's a losing battle. I don't often say this, but "blah".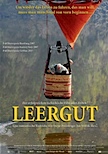 If you remember with fondness, as I do, a sweet little Czech movie from 1996 called Kolya (about an irascible old musician who inherits a cheeky five year old) you will be pleased to know that the father-son creative team, Jan and Zdenek Sverák have come up with another sweet-natured winner with Empties. Zdenek, the father, plays Josef — ready to retire from teaching but not from life. To his wife's understandable irritation, he takes a series of jobs, ending up taking empty beer bottle returns at the local supermarket. There he does his level best to interfere in the lives of everyone around him and find the time and energy for one last fling — an endeavour in which he is thwarted at every turn.
Genial and witty, Empties is recommended if you like the kind of dry, observational humour that seems to spring so effortlessly from eastern Europe.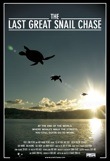 Finally, a pat on the back for a digital Wellington indie getting a couple of screenings at the Film Archive this weekend. The Last Great Snail Chase is a portrait of Wellington twentysomethings, flatting in Aro Valley, searching for something to care about or for. Meanwhile, the sky is full of turtles and the world may be about to end.
I found myself wondering what it would be like if director Edward Lynden-Bell's digital whimsy was to mix with that other brand of Aro Valley film-making, Greenhough and Walker's handheld angsty kitchen-sink stuff (I Think I'm Going, Kissy Kissy). That would be interesting.
Printed in Wellington's Capital Times on Wednesday 1 April, 2009.